America Ferrera and her husband took ~the cutest~ couple photo over the weekend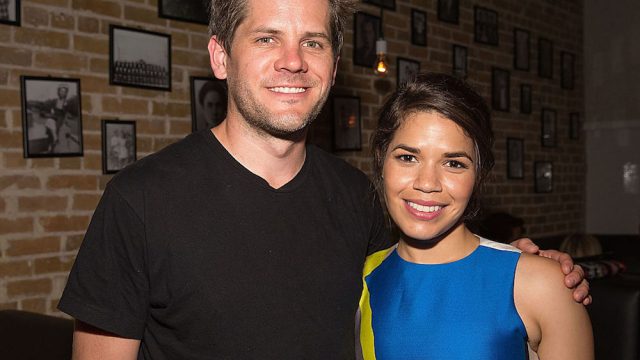 It's been a few months since American Ferrera completed her first triathlon, and she's clearly had enough time to rest her legs. She and husband Ryan Piers Williams went for a run over the weekend along the beach, and just like she documented her triathlon experience, she also documented her run. Because running deserves to be documented. (Seriously, it's hard.)
Ferrera seems to really be enjoy exercising, and she has inspired many of her fans to start doing the same. Many have even commented on her pics to tell her that she's inspired them to also sign up for their first triathlon.
And then, America made fitness look even more fun when, during her run on Saturday, she posted the cutest couple photo.
"Run day, fun day! Happy Saturday! Go get it!" Ferrera captioned the photo.
After her triathlon back in September, Ferrera wrote about her experience for The New York Times.
"Instafamily! So many of you came along on my Triathlon training journey," she wrote. "Your encouragement meant so much to me and I will always be grateful to you. I wrote this piece for @nytimes to share my transformative experience. Link to whole article in my bio. ??????."
We absolutely love how Ferrera and Williams do so many active and fun things together.
https://www.instagram.com/p/BJ1Cv9VgIuS
https://www.instagram.com/p/BJZL2Vigyiw
They are the epitome of #relationshipgoals and #fitnessgoals.