Get your hands on America Ferrera's feminist tee, and the proceeds will go to a phenomenal cause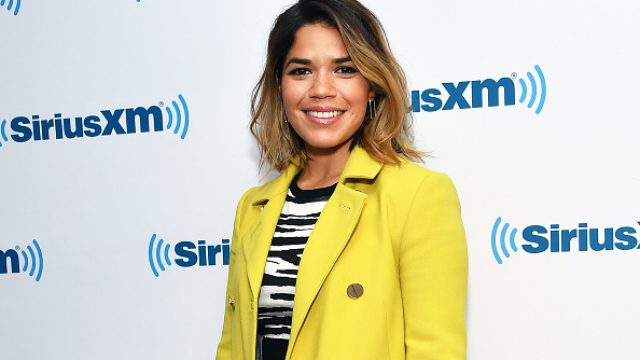 Is there anything better than wearing something that's for a good cause? The joy that comes from supporting a cause you're passionate about while also looking fabulous is only surpassed if the cause you're supporting is for women, because duh! America Ferrera's "Phenomenal Woman" shirt is one of these pieces, and by purchasing one, all proceeds go to seven different organizations who all fight for women's rights.
So not only do you get to look effortlessly cool like America does in this killer slogan tee, you also get the opportunity to make a difference. That's our favorite kind of win win!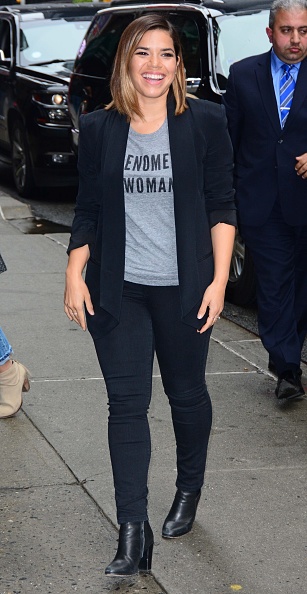 America wore her shirt with a sharp, black blazer and leather boots, looking like the ultimate phenomenal woman in our eyes. Her short hair was worn down, framing her smile because really, is it possible to not smile when you're wearing this tee? We're not so sure.
The shirt is inspired by Maya Angelou's "Phenomenal Woman" poem, and nothing makes us happier than when incredible, strong women honor other incredible, strong women.
The shirt benefits organizations like Emerge America, EMILY's List, Essie Justice Group, Girls Who Code, NARAL, Planned Parenthood, and The United State of Women. The only downside? You only have four days left to support this campaign and buy this shirt!
The future is filled with phenomenal females, and we just hope that our global girl gang can all rock this tee in harmony.