America Ferrera is going to grace the cover of "Triathlete Magazine," and we couldn't be prouder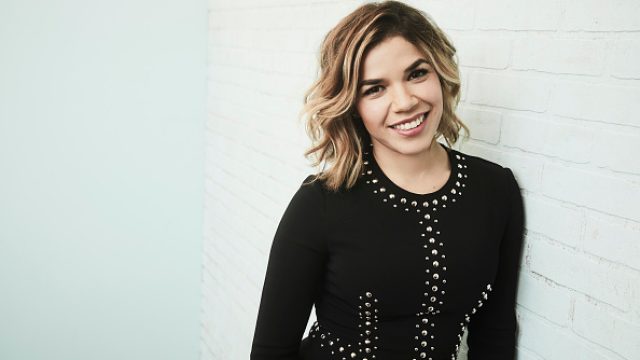 As if her acting work and her political activism weren't enough to make her a full-time badass, America Ferrera has also trained for and completed two triathlons to date. Last year in September, America proved to herself that she was a triathlete, regardless of any self-doubt she may have been experiencing. She just completed her second triathlon this month, and the group she competed with raised $17,125 for the Leukemia & Lymphoma Society. Talk about a win-win!
Since then, America has been a beacon for body positivity for women everywhere. She's been feeling more confident and physically stronger than ever before, and in turn she's inspiring more and more people to start training for triathlons — even if they feel like they're not particularly "athletic."
It's no wonder that America is going to be on the cover of Triathlete Magazine's July issue. Check out a sneak peek of her photo shoot.
America looks fierce AF in that spaghetti strap red dress with a plunging neckline and a fitted waist. On her left arm are the numbers 225, which we assume are her race numbers.
"I can honestly say I NEVER imagined being on the cover of Triathlete Magazine!!! And yet I am clearly feeling myself at today's @triathletemag cover shoot! Is this what it's like to be Simone Biles??! #sosurreal," America wrote.
It seems like Triathlete Magazine is getting just as excited for America's upcoming feature. They also posted a picture on their Instagram, writing, "Big things happening here in Hollywood! @americaferrera on set with @mattharbicht for our July issue!"
We couldn't be prouder of America and all that she's accomplished. The best part is, we know there's a lot more to come from this triathlete! We'll be on the sidelines cheering her on.