America Ferrera's co-ed baby shower was a joyous celebration with her "Ugly Betty" and "Superstore" families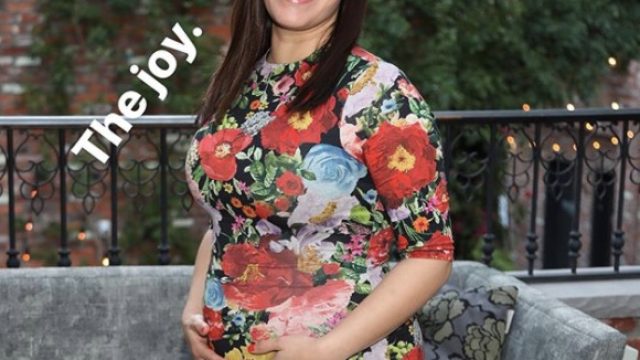 Sure, we freaked out a little bit when we found out that America Ferrera is pregnant with her first child. But that freakout was nothing compared to our reactions upon seeing that she had the most EPIC baby shower ever. Now we're REALLY FREAKING OUT. Not only did it look beautiful and goofy and amazing, but it also brought together both her Ugly Betty and Superstore families all in one place! Incredible!
The baby shower was thrown by Ferrera's good friend, Elsa Marie Collins, at an upscale bar in Los Angeles. There was music and drinks and apparently a ROAST! We would like a transcript, please and thank you.
Ferrera shared a series of incredible photos on Instagram with a sweet caption. "No poopie diaper games here. Just dancing, drinking (water for me ?), and some of the people we love to celebrate the little human we can't wait to meet. @beautyessexla was a gorgeous place to celebrate (??not being paid to say that). And get you an amazing friend like @elsamariecollins who always shows up for you and throws the best parties!"
Just look at all this love at Ferrera's baby shower.
Let's go through these incredible pics one by one. First, she shared an Ugly Betty family pic with her on-screen siblings, Ana Ortiz and Mark Indelicato. ADORABLE.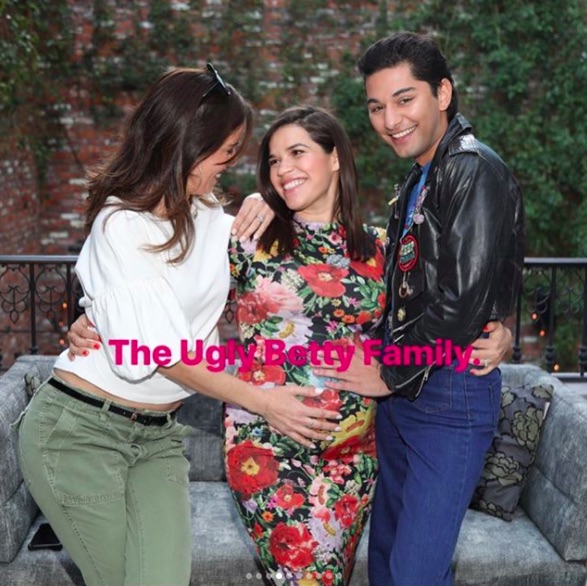 And then came the lovely Superstore gang, which included Kelly Stables, Kaliko Kauahi, Ben Feldman, Nichole Bloom, Colton Dunn, Nico Santos, and Lauren Ash!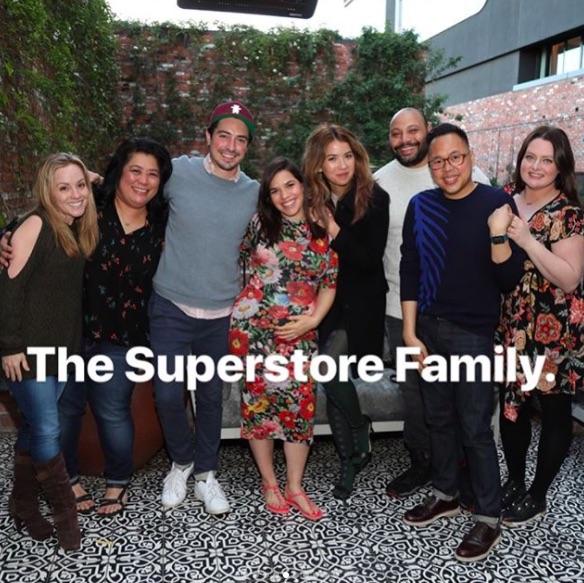 Who else attended America's baby bash?
Hubby and baby daddy Ryan Piers Williams, of course. How cute are they?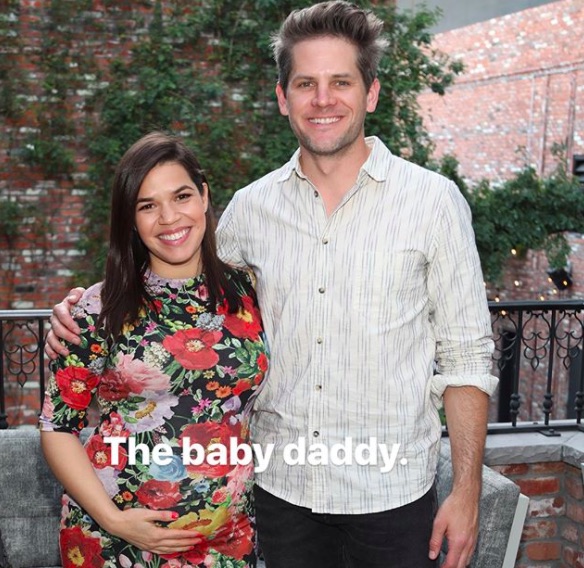 The only family missing? Ferrera's Sisterhood of the Traveling Pants sisters.
We LOVED that they reunited in January to celebrate America's pregnancy.
And in 2016 just because!
If only they had been able to make her shower. We bet they were there in spirit, and wouldn't be surprised to hear that they FaceTimed in. Congratulations, America. We can't wait to meet your little one!