America Ferrera at the Women's March has us seriously wishing she'll run in 2020
Yesterday's events were huge for so many reasons, but one thing that really stood out was America Ferrera's speech at the Women's March on Washington. Seriously, if you missed it, you *have* to hear America Ferrera at the Women's March.
Like many of us, Ferrera was thrown by the election results. But, TBH, ever since her speech at the DNC, we've been hoping that maybe, just maybe, she'll run in 2020. And after you hear what she has to say, we're pretty sure you will too.
America Ferrera at the Women's March was seriously one of the most inspiring things we've ever seen.
https://www.youtube.com/watch?v=SpdgPTUGFQw?feature=oembed
She said,
"As a woman and as a proud first-generation American born to Honduran immigrants, it's been a heartrending to time to be both an immigrant and a woman in this country. Our dignity, our character, our rights have all been under attack and the platform of hate and division assumed power yesterday. But, the President is not America, his cabinet is not America, congress is not America, WE are America. And, we are here to stay."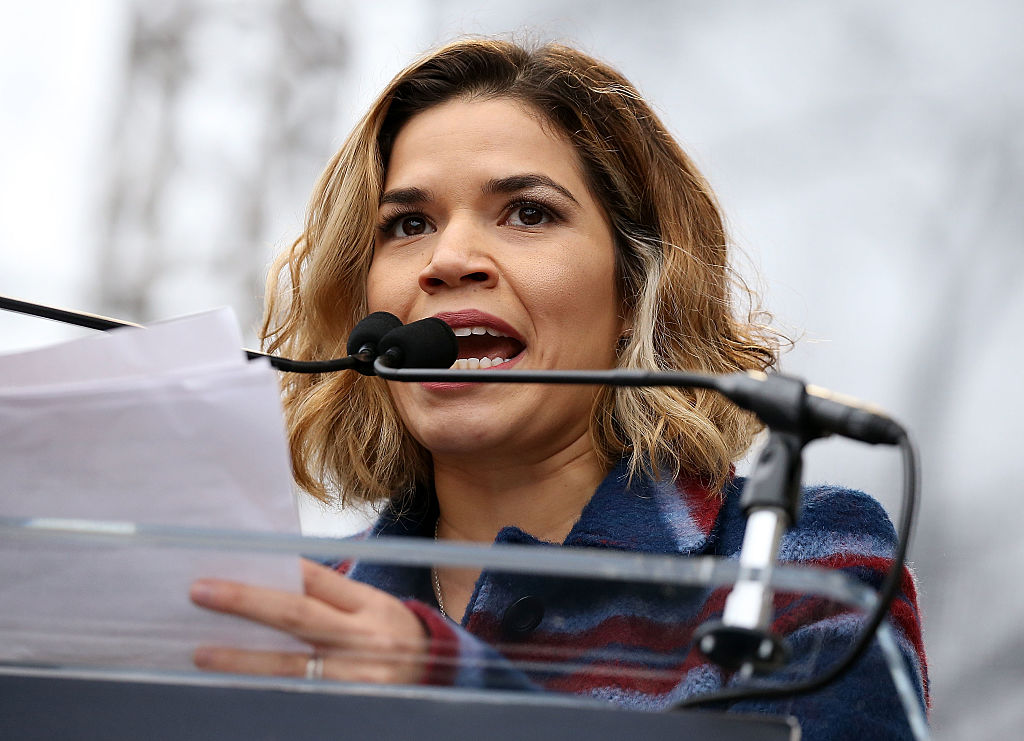 She continued,
"We reject the demonization of our Muslim brothers and sisters, we demand an end to the system murder and incarceration of our black brothers and sisters, we will not give our rights to safe and legal abortions, we will not ask our LGBTQ families to go backwards, we will not go from being a nation of immigrants to a nation of ignorance. We won't build walls and we won't see the worst in each other and we won't turn our backs on the more than 750,000 young immigrants in this country."
Thank you, America Ferrera, for always being such a bright, bright light in the world.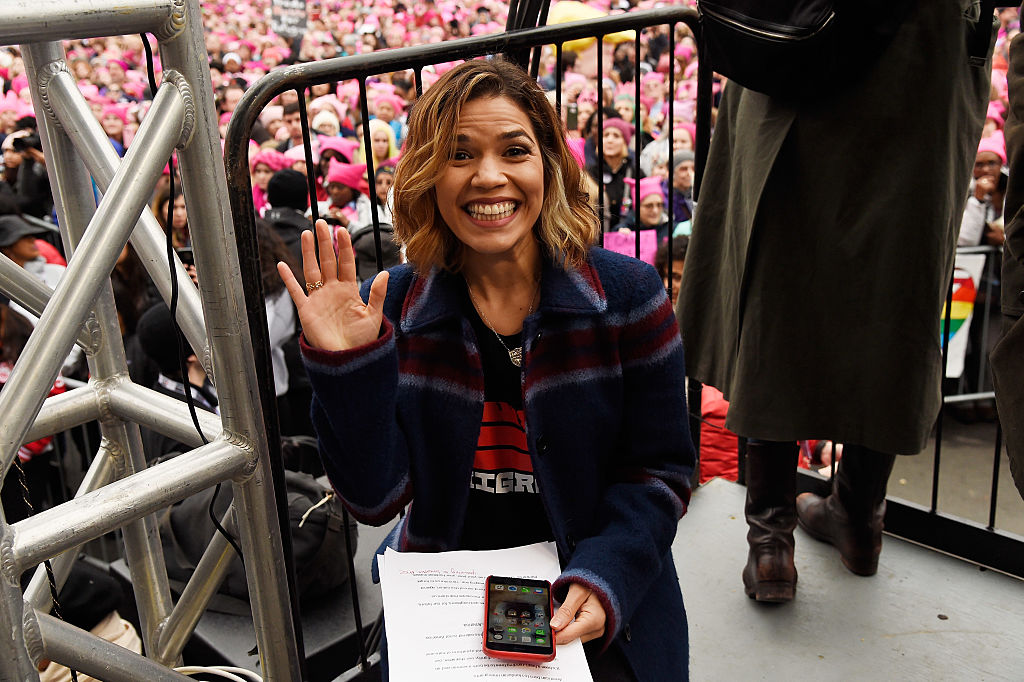 Nothing but love for this incredible woman!