This is America's favorite Mexican food chain, in case you were wondering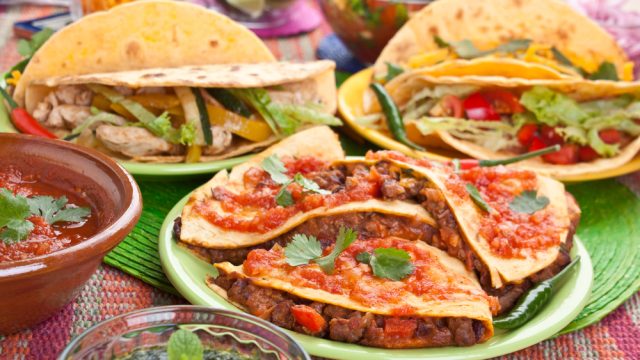 Whenever we get a hankering for a burrito, we always head to the same place: Chipotle. Which is why we were surprised when the Harris Poll released it's "brand of the year" in the category of fast-casual Mexican restaurants, it wasn't number one. Or two. Or even three or four. America's favorite Mexican food chain is actually Moe's Southwestern Grill.
Eater reported yesterday that the Atlanta-based brand as benefitted the most from Chipotle's recent struggles, getting a 5% increase in traffic. On the day that Chipotle closed all its stores for a safety check back in February, Eater reports that Moe's took out a full-page to make sure everyone knew that they were open. Looks like it worked.
The rest of the rankings, based on 97,000 responses from United States customers, are just as surprising. Spots two through four are filled by Taco Bell, Qdoba Mexican Grill, and Baja Fresh Mexican Grill, respectively.
However, this doesn't mean it's over, Chipotle. We'll always love your rice and guac and who says we can't have more than one favorite Mexican restaurant? As long as the chips and salsa keep flowing, we're happy.