Amélie is coming to broadway — and this is who will play her
After finding out that Hamilton's Lin-Manuel Miranda will soon be leaving the role of Alexander Hamilton behind, it's about time we had some good Broadway news. That's why we're beyond excited to announce that the movie Amélie is being transformed into a musical! Bonus: It will feature a Hamilton star in the lead role.
Once she leaves the part of Eliza Schuyler (Alexander Hamilton's wife), actress Phillipa Soo will take on the character of Amélie, who she's played before when workshopping the Broadway production. "I am excited to step back into the shoes of this character," revealed Phillipa, according to Broadway World. "She is joyous, complex, and determined, in her own small way, to change the world for the better."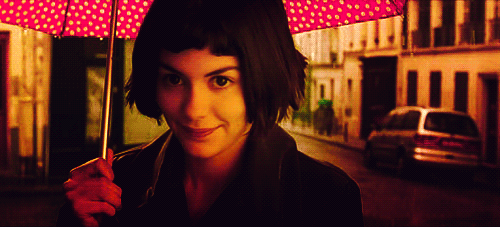 Based on her description of Amélie, we can already tell that Phillipa will do this character justice. You can just tell that Soo loves Amélie and believes in the light she brings to the world. Plus, since this show is going to be a musical, we can only imagine how joyous this lyrical production will be once it hits the stage.
And when can we expect to hear Amélie sing, you ask? The answer: sometime in 2017.
While that does seem like a long way off, at least we still have the actual movie Amélie to keep us company. Because who wouldn't want to watch this film again and again until 2017 arrives?