AMC is launching its own rival movie pass, and it sounds like a pretty good (and cheap) deal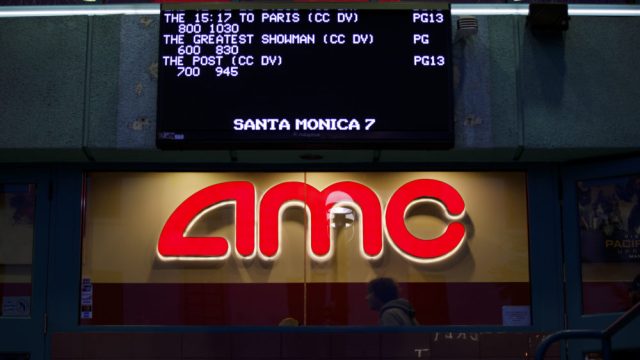 Step aside, MoviePass, there's a new movie subscription service in town. AMC, the largest theater chain in America and the most vocal opponent of MoviePass, has announced that they are launching their own ticket subscription called the AMC Stubs A-List.
For $19.95 per month, patrons can watch up to three movies per week at any showtime, any AMC location, and any format, including IMAX, 3D, Dolby Cinema. Members would also be allowed to attend multiple screenings per day (as long as there's a two-hour buffer), and watch previously seen movies — features that are unavailable to MoviePass subscribers.
The perks don't stop there: A-List members also get to secure up to three reservations in advance without having to travel all the way to the theater, as opposed to MoviePass' rule of having to be within close vicinity to the cinema before being granted the chance to book tickets. Reservations can easily be made via the AMC website or the mobile app. Patrons also get to enjoy discounts on food, including popcorn and soda upgrades and refills.
"We believe that our current and future loyal guests will be interested in this type of program," AMC Theatres CEO and president Adam Aron said in a statement. "AMC Stubs A-List rewards guests with something that no one else offers: the very best of AMC, including IMAX, Dolby Cinema and RealD 3D up to 3 times per week, for one simple, sustainable price."
Perhaps the only downside to this is the program requires subscribers to make a three-month minimum commitment. But if you think about it, three months isn't too bad, considering most of us are already involved in long-time relationships with services like Netflix and Hulu. The price is nothing to scoff at either — $19.95 per month is basically double what you're paying for Netflix — but then you get to watch a bunch of new titles at your local cinema, giant popcorn and drink in hand. You've got nothing to lose here.
The AMC A-List service launches on Tuesday, June 26th, and members can start reaping the benefits immediately. Interested? You may sign up for the program here.