Amber Rose shared another selfie with Dream Kardashian, and it's peak baby fierceness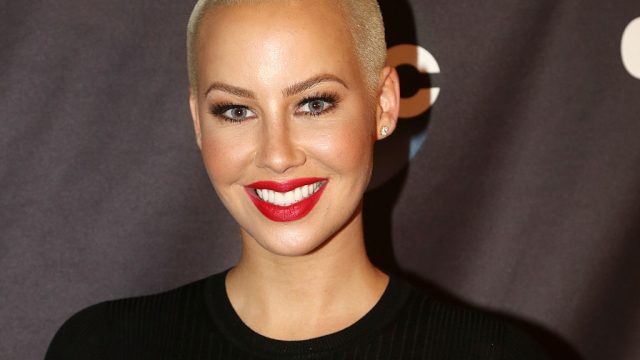 Because photos of babies make everything all better, allow us to recommend a pretty special one. One glance at Amber Rose's latest selfie with Dream Kardashian will totally brighten up your day. Hey, it worked for us, so we figured why not spread the word? Shortly after Blac Chyna and Rob Kardashian welcomed their baby girl into the world back in November, Rose wasted no time taking advantage of her BFF status by sharing a selfie with baby Dream that caused us to instantly melt into a useless puddle of feels.
At that moment, we predicted that Rose would have a hand in helping Chyna and Kardashian's precious daughter hone her posing skills before she even babbled her first word, and the latest snap between baby and her honorary aunt shows that those lessons are already paying off.
"Beautiful @Dream ?#AuntieMuva," Rose captioned the photo she shared on Instagram.
So, is baby Dream's posing game on point or nah?
https://www.instagram.com/p/BPbuY11jpDe
Clearly, she's got this selfie thing in the bag, but let's assess her skills (which might be better than ours). First off, she has no problem making and maintaining eye contact with the camera. Gotta give her props for this because fear of the camera has ended many a modeling career (at least the ones we saw on ANTM).
Then, there's baby Dream's ability to find her light. While Rose is wearing a hat that casts a shadow over her face (rookie mistake, but what are you gonna do?), Dream is comfortably basking in her light, serving us fed-and-burped-chillin' baby face fierceness while positioning her arm in such a way that introduces a little tension into the photo because as Tyra Banks famously said, "Perfect is boring."
Plus, she's come a long way from here, guys:
https://www.instagram.com/p/BMpaum-jYyx
SIGHS. What are we going to do with Dream? She is already way tew much to handle. She might be the first non-walking selfie queen in history, and obviously she can only get better from here.