Amber Rose's defense of Kim Kardashian's nude selfie is an act of solidarity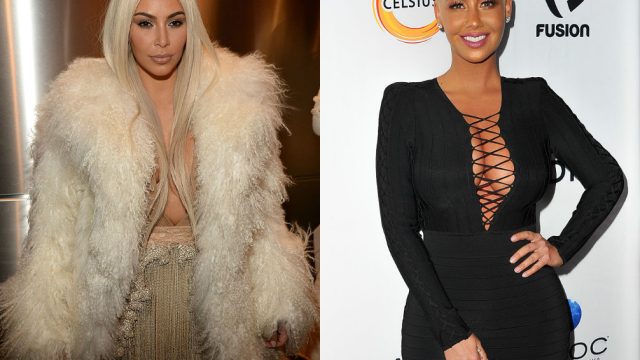 While Bette Midler, Chloe Grace Moretz and Pink have all criticized Kim Kardashian West for her nude selfies, a number of celebs have come to the defense of the reality star-slash-businesswoman, with Kim penning an essay about the controversial issue herself. The latest celebrity to offer her support is a somewhat surprising one, as it's from Kanye West's ex, Amber Rose.
 In an Instagram post, Amber regrammed one of Kim's selfies with a long message in the caption that explained her support while shutting down those who feel it's okay to slut-shame women:
Last fall,  Amber joined the movement against slut-shaming by organizing her own female-empowering event called the Amber Rose SlutWalk. In the post, she invited Kim to attend the next one to share her story. This is clearly an amazing example of women showing solidarity for each other even if they may have beef related to having dated the same person. It's a pretty inspiring move for the sisterhood. The post came after Amber called out Pink for hating on Kim.
Amber said in the caption:
It hasn't even been two months since the infamous Kanye vs. Wiz Khalifa feud erupted on Twitter, with Amber Rose intercepting the fight by dropping one very big bomb. After the dust settled on Twitter, Amber and Kim shocked everyone by appearing in a selfie. It's awesome to see that Amber is still offering her support to Kim, proving that ladies need to stick together.