Amber Rose wants to see your gorgeous selfies in an empowering social media campaign for SlutWalk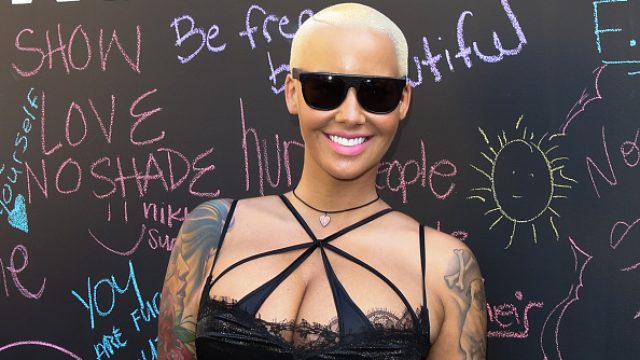 Amber Rose's SlutWalk is coming back to Los Angeles on October 1st, and we cannot wait for another celebration of sex-positivity, self-love, and solidarity in an epic takedown of the patriarchy, rape culture, and slut-shaming.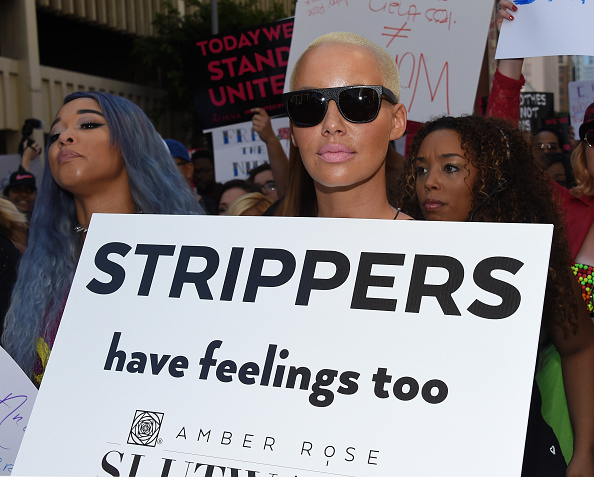 And leading up to the body-positive event, Muva is asking her ~Rosebuds~ to take part in her social media campaign, #FloodThe Feed.
https://www.instagram.com/p/BKD0lmYjOF4
Rose is asking folks to snap #NoShame selfies and post them at specific times on October 1st with the #FloodTheFeed hashtag, aiming to take over Instagram and Twitter with a wave of images supporting bodily autonomy and confidence.
Please note the rest of the perfect hashtags accompanying her announcement:
#GenderEquality #NoMoreVictimBlaming #NoMoreDerogatoryLabeling #NoMoreFatShaming
YASSS.
And we all know that Amber is no stranger to the #NoShame selfie:
https://www.instagram.com/p/BH2vtaXD5cP
https://www.instagram.com/p/BGnEd0LEq6W
#FloodTheFeed lets feminists who are unable to attend SlutWalk still participate on October 1st.
The times to post #NoShame selfies are 3 p.m PT, 5 p.m. CT, and 6 p.m. ET. (Amber Rose suggests you set a phone reminder!)
And people have already started to #FloodTheFeed with their gorgeous faces:
https://www.instagram.com/p/BKD_PZxjS8Z
While many people like to label selfies as vain and conceited, they are a revolutionary act of self-love — especially for folks of marginalized communities who cannot fit into our society's impossible beauty standards.
https://www.instagram.com/p/BKEJaPngIFv
https://www.instagram.com/p/BKD-gn5DT5j
And Amber Rose will be reposting them:
So get ready to #FloodTheFeed with your flawless self!