Amber Rose shared a selfie with Blac Chyna's baby, Dream, and we're basically melting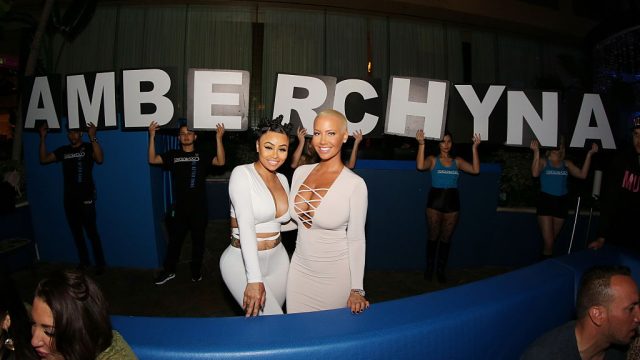 An unwritten rule on newborn babies is that besties get first dibs on non-parent selfies with the adorable bundles. So, when Amber Rose shared a selfie with Blac Chyna's baby Dream, we weren't surprised but we CANNOT. STOP. MELTING over it because it's so stinkin' cute. Chyna wasted no time introducing her and Rob Kardashian's baby girl to the world and a barrage of baby-faced selfies are just what we need in life right now, so we say this to fam and friends: PLEASE KEEP 'EM COMING, GUYS.
Shortly after Chyna gave birth to Dream in the swankiest birthing suite ever, Rose shared her selfie with the sweet-faced doll on Instagram in a photo that shows her cradling baby Dream with the utmost care.
https://www.instagram.com/p/BMpaum-jYyx
"A Dream come true #DreamKardashian ?," she captioned the precious pic.
This is sweet and all, but we imagine that when Dream gets older, her selfies with Rose will be decidedly more diva-ish, perhaps something like this:
Yep, we totally expect Dream to learn how to strike a fierce selfie pose before she even gets her first tooth.