Amber Rose gives us the scoop on this amazing new lash tool
When it comes to false lashes, not everyone has been able to master the art of application. While some of us would rather opt for pricey lash extensions or stick by our tried-and-true mascaras, others are always looking for new ways to achieve those perfect Bambi eyes.
Thankfully, beauty icon, inspiring mom, feminist activist, author, talk show host, and all-around badass woman, Amber Rose, has teamed up with Flirt Cosmetics for the launch of a lash tool that is going to CHANGE OUR LIVES. (And lashes, OBV.)
https://www.instagram.com/p/BKY8i6_DXdo
Flirt Flashes is an innovative lash applicator that sort of looks like a cute, little, correction tape dispenser. This is how it works: The applicator dispenses false lash buds and locks into place while you apply a thin layer of lash adhesive to them before sticking them on. The unit holds 40 lash buds, plus an extra four.
https://www.instagram.com/p/BKYWB_JBuk9
If you've ever tried applying falsies with just your fingers and got frustrated at them sticking everywhere except your eyes, this tool might be the thing you've been dreaming of.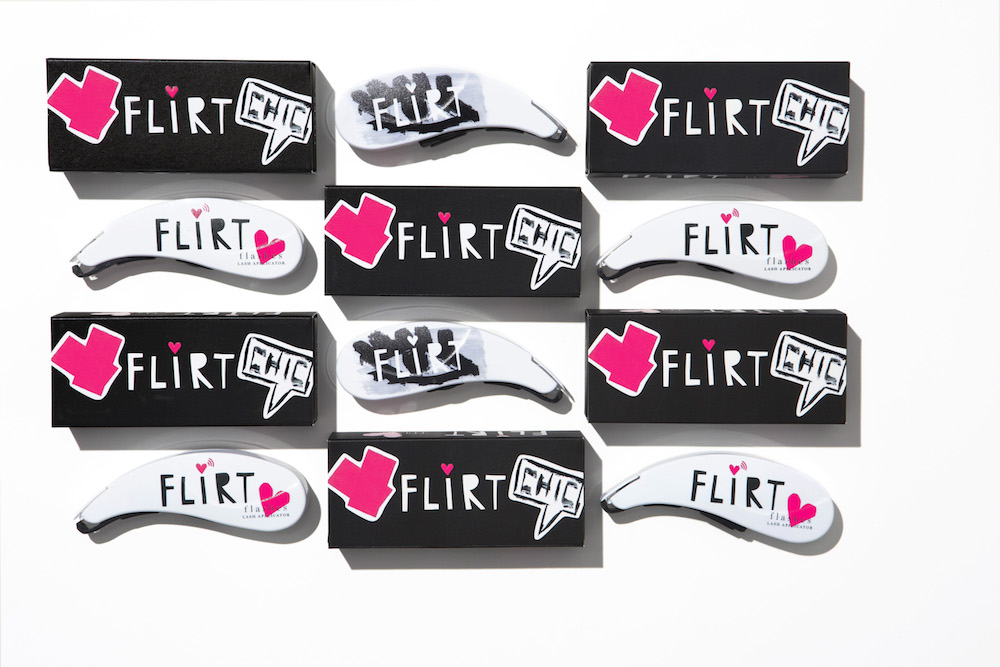 Rose joined forces with Donald Robertson, creative director of Flirt Cosmetics and creative director at-large at The Estée Lauder Cos, to bring Flirt Flashes to life. Robertson is also behind the cute illustrations accompanying the tool.
To get the scoop on this totally intriguing invention, we asked Rose what faux lash newbies can expect. "It's super easy to use just put the applicator up to your lashes and click away!" she told HelloGiggles.
"And don't be afraid to try it a few times and mess up before mastering it. I had to play with it a little to figure out exactly what to do, now it's like second nature.
This is totally getting us excited.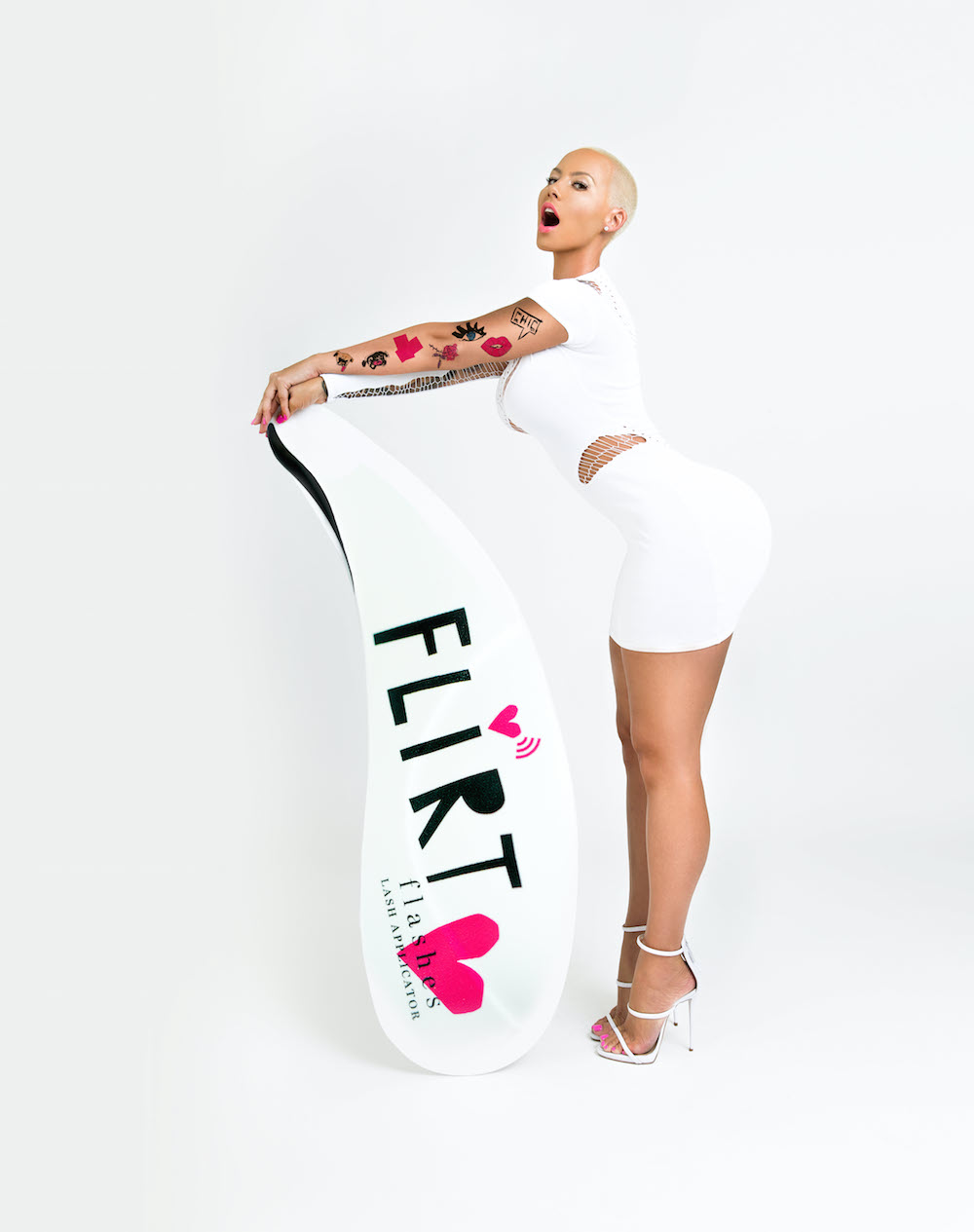 We had to ask Rose to share her life-changing beauty secrets, but she played coy. "It's hard to name one!," she says.
"My makeup artist Priscilla Ono gives me a million tips a day, just follow her on snapchat @priscillaono and you'll see.
One look at Ono's Instagram and you can see what products she uses to glam up Rose's mug, such as Iconic London's Multi-Use Powder Contour Pallette, and MAC Cosmetics' classic red shade, Ruby Woo.
https://www.instagram.com/p/BH0jxcODyMo
When it comes to beauty trends, Rose doesn't follow the crowd.
"I honestly really like to do my own thing, she explains.When I see something and I like it, I try it. I don't really like to follow trends.
But do you mind if we follow the trends YOU start, Amber?
Flirt Flashes is available now for $28 on FlirtCosmetics.com.