Amber Rose blessed us with her feminist wisdom about cellulite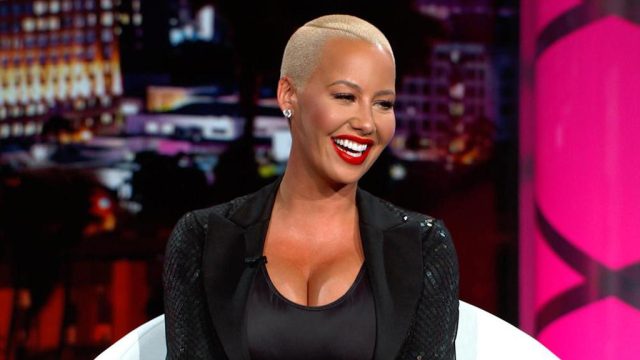 Amber Rose is one of the most visible outspoken feminists in the game, everybody.
https://www.instagram.com/p/BIO2jSNDA7K
From her talk show, to her eyewear line, to her SlutWalk, to her campaign with Estée Lauder, and now an appearance on Dancing With The Stars, Muva Rosebud is unstoppable. And wherever Amber goes, she tends to dazzle us with her sex-positive feminist attitude and worldview.
Amber Rose recently sat down with The Cut to give her take on everything from cellulite, to self-confidence, to folks who don't understand SlutWalk.
https://www.instagram.com/p/BJV5xfGD7BK
Amber spoke a lot about her powerful confidence and how she maintains it, and a lot of that stems from an understanding of what real bodies look like. She says:
"People have to realize that the supermodels we see represent 5 percent or 3 percent of women in the world. It's not realistic. It's very realistic to have cellulite and saggy boobs — it's part of just being a human.
https://www.instagram.com/p/BIEcOpDD5XH
Rose describes a strong sense of self as "power," and that power includes not body-shaming yourself or judging your lifestyle:
"Embrace the skin that you are in. If you really do want to change, put your mind to it. Try to work out and eat better. I love cheeseburgers and tacos. Those are my two favorite things. I'll probably never have the perfect body and I'm okay with that."
Tacos forever.
https://www.instagram.com/p/BH50DckjPZ0
And, of course, she drops some feminist truth bombs like she always does, mentioning folks who are unwilling to participate in her SlutWalk:
"As a society, we've been programmed not to be feminist and put the man first… I mean, there are so many girls and celebrity women that won't help me with SlutWalk. It's a simple Google to figure out what it is, but they don't want to take the time to do it. I think it's because their husbands or boyfriends will think they're crazy… But I know that inevitably, hopefully, they'll come around and understand what they are doing… It's all about learning."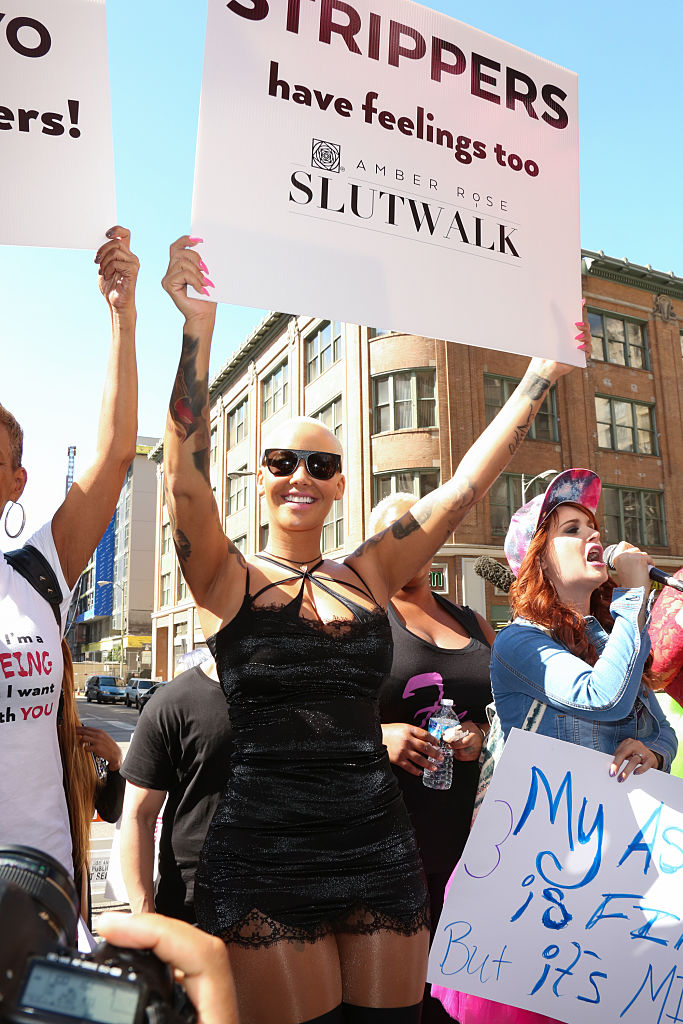 We love Amber Rose for so many reasons, but we especially love when she promotes a nuanced understanding of how feminism is a process and an education.
For more of her fantastic makeup advice and a takedown of Donald Trump, definitely check out the full interview.