We've got a first look at the next kickass lady joining DC's "Justice League"
The DC Comics universe has taken another turn under the sea. Today, Warner Bros released a still and concept art from the Justice League film depicting actress Amber Heard as Mera.
Heard is officially joining the ever-growing DC Comics universe as Mera, a former undersea queen from a different planet. Mera is married to King of Atlantis, Aquaman, played by Game of Thrones actor Jason Mamoa.
The still, taken by Justice League director Zack Snyder, shows Heard standing on the shore as waves crash behind her. The dark photograph is very much in vein with Snyder's darker take on the DC universe.  Costume designer Michael Wilkinson created the newly released Justice League concept art.
Check out the photo of Heard as Mera in action: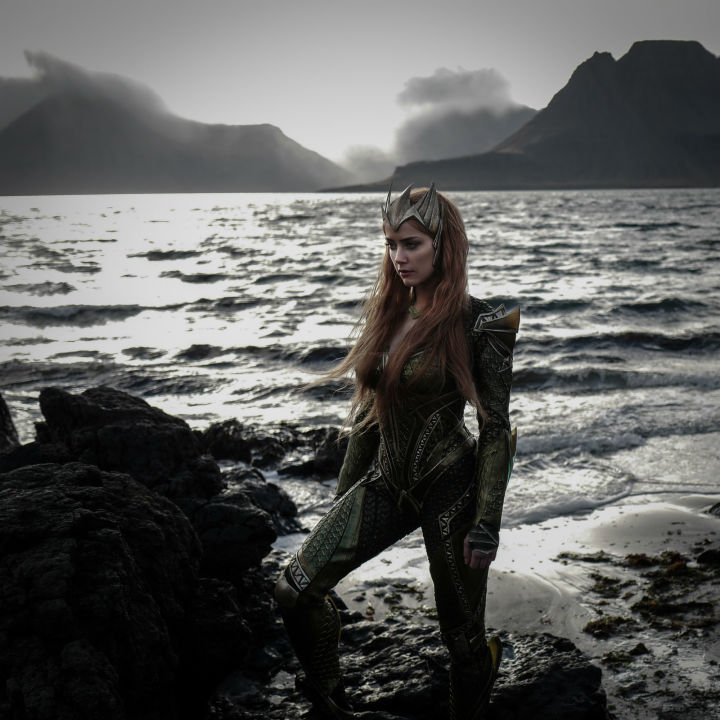 In addition to Mera and Aquaman, the Justice League film features an ensemble cast of DC superheroes including Batman (Ben Affleck), Superman (Henry Cavill), Wonder Woman (Gal Gadot), and The Flash (Ezra Miller) among many others. According to IGN, Heard has a supporting role in Justice League, with a much larger role in the stand-alone Aquaman film.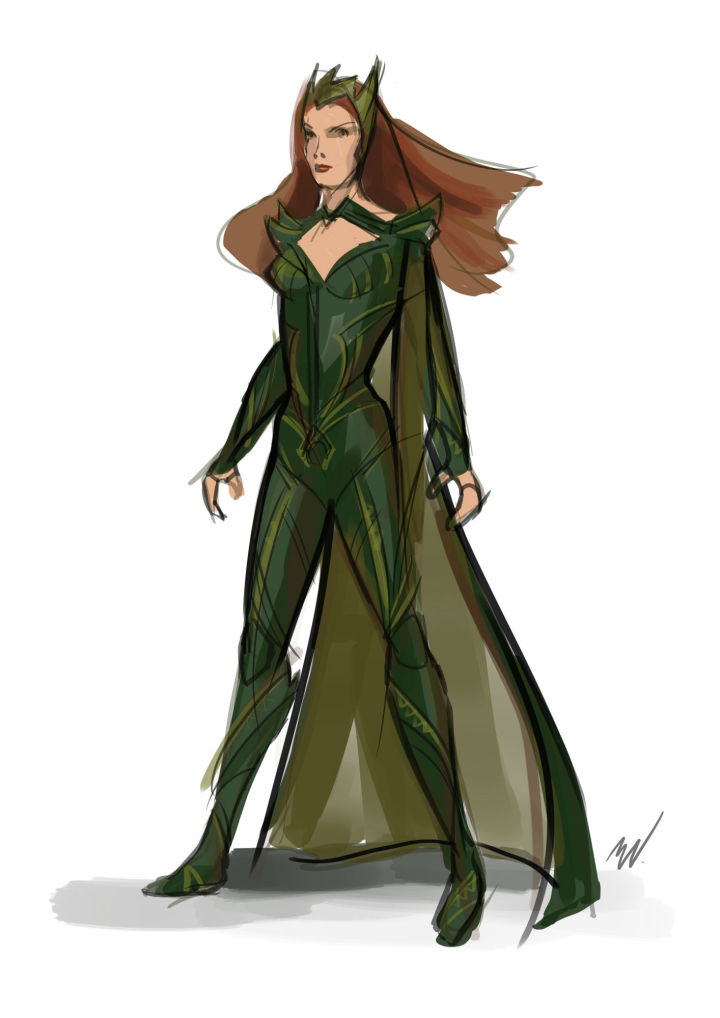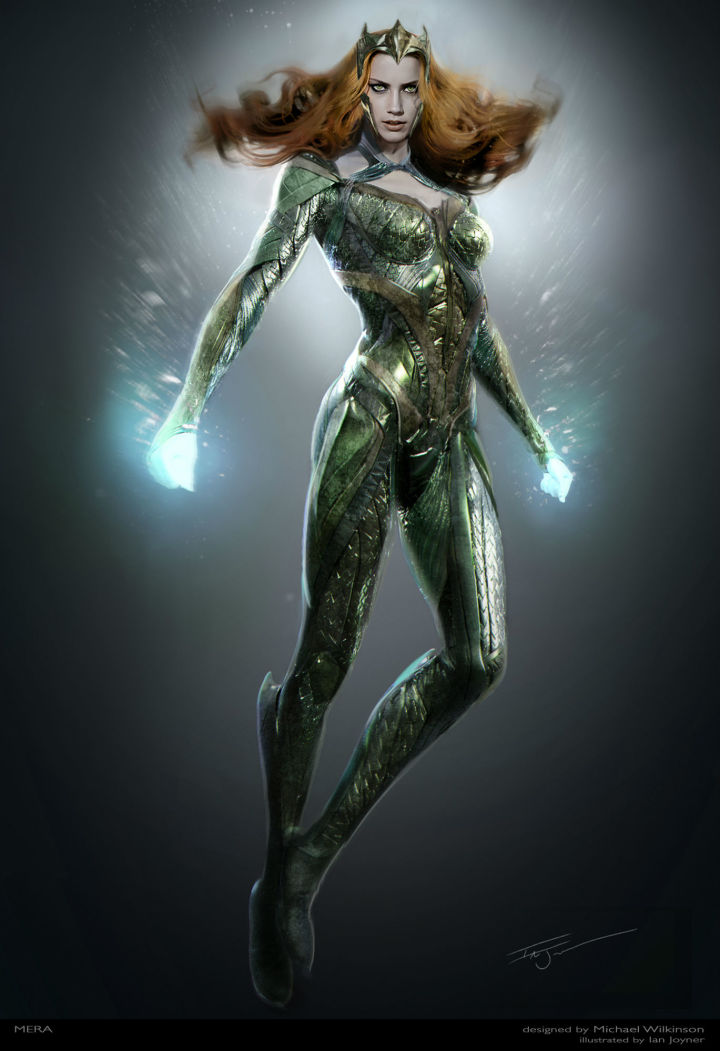 We think Heard looks fierce as Mera and can't wait to see her in action in Justice League!