Amber Heard spoke up after J.K. Rowling and Warner Bros. justified Johnny Depp's role in "Fantastic Beasts"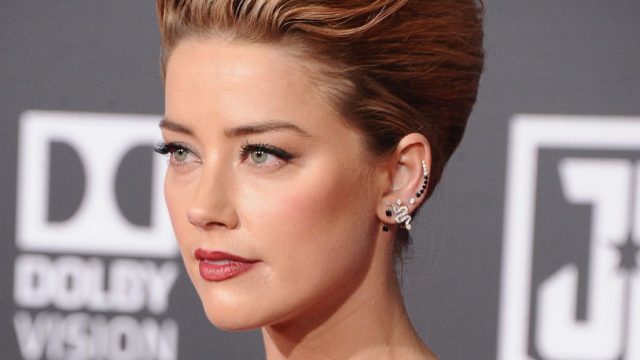 Johnny Depp is set to reprise his role in Fantastic Beasts: The Crimes of Grindelwald and it's causing an uproar across the internet. Fans begged the studio to recast the actor in light of his ex-wife, actress Amber Heard, accusing him of physical and emotional abuse, which included a video of an explosive fight between the couple and photos of Heard with visible bruises. Despite all this, Warner Bros., J.K. Rowling, and director David Yates have stood by their decision to cast the troubled actor. Heard responded with a statement of her own.
Warner Bros. addressed the Depp casting controversy on Thursday, Dec. 7th by quoting one sentence from Depp and Heard's official divorce statement from August 2016.
Warner Bros. wrote, "We are of course aware of reports that surfaced around the end of Johnny Depp's marriage and take seriously the complexity of the issues involved. This matter has been jointly addressed by both parties, in a statement in which they said 'There was never any intent of physical or emotional harm.' Based on the circumstances and the information available to us, we, along with the filmmakers, continue to support the decision to proceed with Johnny Depp in the role of Grindelwald in this and future films."
Shortly after, Heard posted her full divorce statement on her Instagram to remind everyone that Warner Bros. was incredibly selective with the portion of her statement they chose to quote.
"For the record, this was our FULL joint statement. To pick&choose certain lines & quote them out of context, is not right.Women, stay strong," Heard wrote alongside her full divorce announcement.
Heard's reaction comes after Rowling voiced her support for keeping Depp in the film. Rowling shared her thoughts on her website yesterday and a portion of it read:
"The agreements that have been put in place to protect the privacy of two people, both of whom have expressed a desire to get on with their lives, must be respected. Based on our understanding of the circumstances, the filmmakers and I are not only comfortable sticking with our original casting, but genuinely happy to have Johnny playing a major character in the movies."
It is frustrating that the struggle to believe women remains.