Amber Heard just confirmed her romance with tech billionaire Elon Musk in a "cheeky" Instagram pic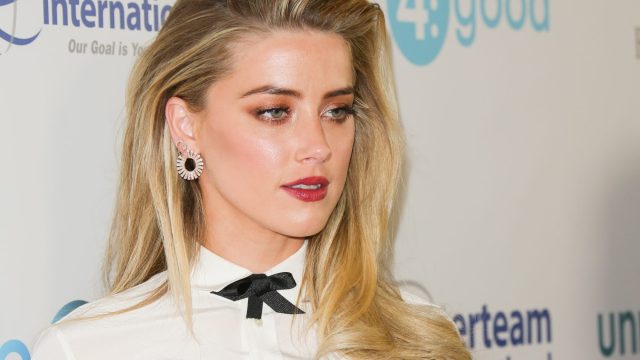 So we had a sneaky suspicion that something was going on, and Amber Heard and Elon Musk just made their relationship Instagram official! The two snapped some photos of their romantic dinner in Australia, where Heard is filming Aquaman in Queensland, alongside Nicole Kidman. The photos are playful and cheeky, and it looks like they had a great date night at the Moo Moo bar and grill.
Heard was all dressed up — wearing killer silver earrings and dark red lipstick — and we couldn't be happier for the new couple! Also, her sense of humor totally evident in the caption. It's subtle, but it says so much.
"Cheeky."
On his own Insta account, Musk shared an affectionate photo of their date night.
https://www.instagram.com/p/BTPyhtBhdn6
We hope that this is the first of many "cheeky" outings together, because if this is what a date looks like this early on, we can only imagine what heights they'll go to next! And given their professions and ability to travel on a regular basis, dates could literally happen anywhere.
It's also no secret that Heard has had a rough couple years in her personal life, so in our humble opinions, she deserves to be wined and dined.
Feel free to post more photos anytime, guys! We're right here to scoop them up.