Amazon will now be selling Apple TVs and Google Chromecasts, and here's why it's a big deal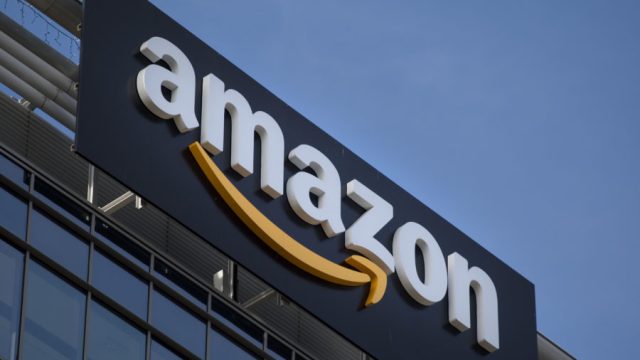 In this week's big tech news, a spokeswoman for Amazon revealed that Amazon will begin selling Apple TVs and Google Chromecasts. While this might not seem like the biggest deal, it becomes more significant when we remember that both Apple TV and Chromecast are direct competition for Amazon's own Fire TV line. The company has since added product pages for  Apple TV and two versions of the Apple TV 4K, as well as the Google Chromecast and Chromecast Ultra (though none are available for sale quite yet).
Amazon used to sell these Apple and Google products until they were removed from the site in late 2015. At the time, Amazon said it feared the products would confuse consumers — especially because not all Apple and Google-owned products were compatible with Amazon devices.
In the ensuing years, there's been an increasing amount of tension between the three mega-brands, with Google and Amazon especially seeming to encroach on the other's "turf."  Google recently pulled YouTube (which it owns) from Amazon devices, claiming that there was a "lack of reciprocity" on Amazon's part after Amazon stopped selling several Google Nest products.
Amazon's latest move to start re-selling certain Google and Apple products is viewed by some as a peace offering to help protect their mutual interests. In December 14th statement, a Google spokesperson said,
"We are in productive discussions with Amazon to reach an agreement for the benefit of our mutual customers. We hope we can reach an agreement to resolve these issues soon."
We hope everything chills out between the mammoth companies soon. It is the holidays, after all…