All-powerful Amazon is launching a package delivery service to compete with FedEx and UPS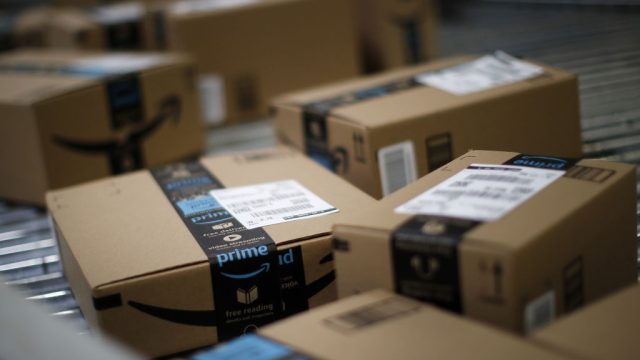 After conquering online retail, TV creation, and Whole Foods, Amazon is now in the business of taking FedEx and UPS out of business. While many of Amazon's endeavors feel like they were born out of a Silicon Valley fever dream (Alexa, drones, cashier-free grocery stores), the latest Amazon strategy is very old-school.
According to The Wall Street Journal, Shipping with Amazon, or SWA, is meant to rival both FedEx and UPS and will begin operations in Los Angeles over the next few weeks. Amazon drivers will pick items up from businesses and warehouses and deliver them directly to consumers. According to The Verge, Amazon already delivers some of its own online orders in 37 cities, but the new goal is that it won't have to rely on any outside delivery services like FedEx. SWA will initially start with companies selling goods on Amazon's own marketplace, so UPS and FedEx need not worry…yet. For now, SWA will only provide delivery services to goods purchased through Amazon.com, but it's only a matter of time before SWA is listed as a delivery option across all internet sellers and SWA shipping locations pop up in your neighborhood.
Remember when Amazon just sold toilet paper and books? Now it wins Golden Globes.
In the future, will all roads lead back to Amazon? Shop at Whole Foods, come home to find a package from Amazon on your door, watch an episode of Transparent, and then log into a website whose cloud-based server is maintained by Amazon. Their influence is endless.