Everyone on Instagram Is Obsessed With This $30 "Nightgown Dress"
It comes in 43 (!!) pattern, color, and style options.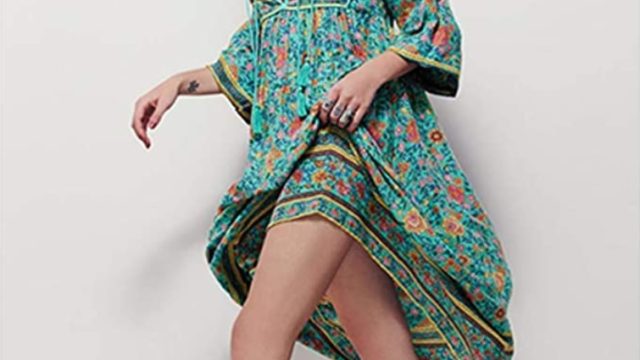 Few things are better than finding a dress that's not only super cute but totally comfy and affordable, too. It's almost like a fashion unicorn—and when it can be found for just 30 bucks on Amazon of all places? That's simply the icing on the stylish cake.
Style bloggers and fashion lovers alike are capital-O obsessed with this "nightgown dress" on Amazon. But if the word "nightgown" has you conjuring up images of something your grandma wears to sleep, think again, because this dress is definitely not like Grandma's nightie.
In fact, this dress is a bona fide bohemian dream, and you're going to want one in every color.
Lifestyle blogger Grace Atwood told Glamour that she first saw the nightgown dress—also dubbed the "Amazon mumu"—featured on fellow lifestyle blogger Hitha Palepu's newsletter a few months back.
"She referred to this $30 Amazon dress she was loving, so obviously I clicked on it and was like, 'Oh, I need that.' I ordered it in two colors," Atwood said.
The long-sleeve midi dress, from Amazon seller R.Vivimos, comes in 43 colorways, patterns, and styles (some shorter, some longer), and Atwood quickly realized what a find it was when people started asking her about it on the street and on her Instagram page.
After weeks of people messaging her about the dress, it now has its own hashtag (#AmazonNightgown or #NightgownDress, for the record) and people everywhere are rocking their nightgown dresses as a beach cover-up, to outdoor events, and while lounging at home, making it the versatile dress your closet has desperately been missing.
Check out some of the ways that style mavens have been sporting this stunning dress lately.
And it screams vacation vibes no matter where in the world you are, from Nantucket to Newport…or even if you're just enjoying a staycation at home with a good book and a cozy spot to relax.
If you want to snag your own, check out all prints here. Note that while reviewers praise it for how comfortable it is, many point out that the dress runs a bit small. Atwood recommends ordering two sizes just to be sure.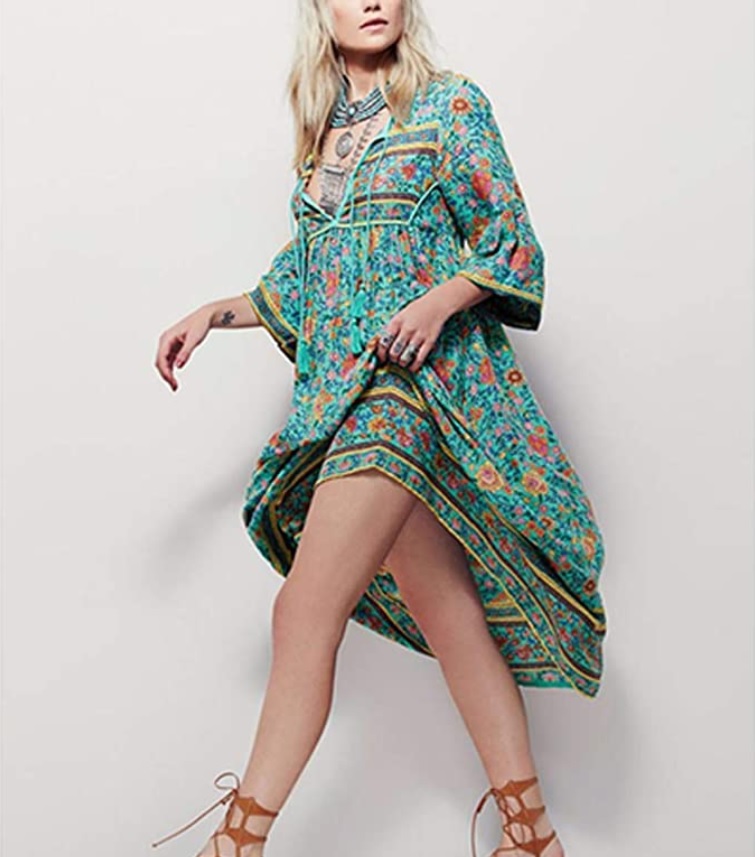 Shop it! $27.99–$31.99, Amazon.com
Get ready to brighten up your Instagram, because this dress is begging to be snapped for your social feeds.