Amazon just fixed a major problem all of us have when we get stuff delivered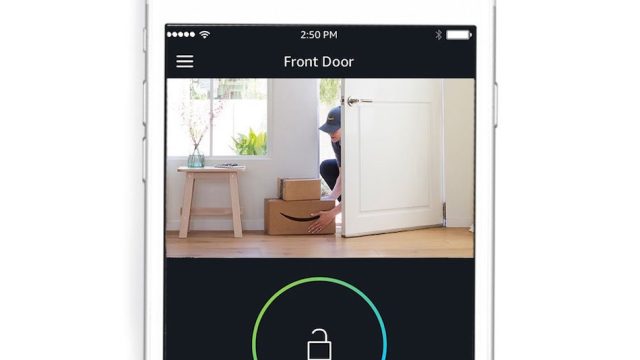 One of the pros of working from home is that you're usually around to receive any deliveries from your online shopping shenanigans. But as most of the world doesn't have that luxury, Amazon has now introduced Amazon Key. Amazon Key allows packages to be delivered inside your home — even when you're not there — and it sounds magically invasive.
The Amazon Key in-home kit provides everything you'll need to get that stuff you ordered online to be placed inside your place, no matter where you are. But as the system isn't up and running yet, people are having some mixed feelings about Amazon's new technology, to say the least.
Looking at it from an optimistic point of view, Amazon Key is a dream come true for many people. No matter if you live in a single home, a condo, or an apartment complex, most people don't want their packages just sitting outside where they could get stolen or damaged by weather conditions.
The Amazon Key kit comes with a smart lock and a security camera.
If you're an Amazon Prime member, you'll be able to select in-home delivery when you place an order. And then Amazon will be able to unlock your door so the package can be placed inside your home. The smart lock will also allow you to give temporary or permanent access to specific people, like family members or other professionals. And the security camera lets you watch the delivery happen live — or you can watch a recording of it later on, if you're unavailable when it is delivered.
https://www.youtube.com/watch?v=wn7DBdaUNLA?feature=oembed
As for the negative side, well, at times, it already seems like Amazon wants to take over the world. And now, Amazon Key will give them access to your home. So, yeah, we get that people are creeped out by that.
As NPR reported, Amazon Key is only available in the cities where Amazon handles deliveries directly. In Amazon's release, it stated that's a total of 37 cities. Amazon Key will also not be available until November 8th. So you may want to wait and see how Amazon's latest convenient — yet creepy — technology pans out before getting your own Amazon Key set. Or, if you're trusting, let Amazon enter your home — literally.