Amazon Go's checkout-free grocery store opens Monday, and omg we're living in the future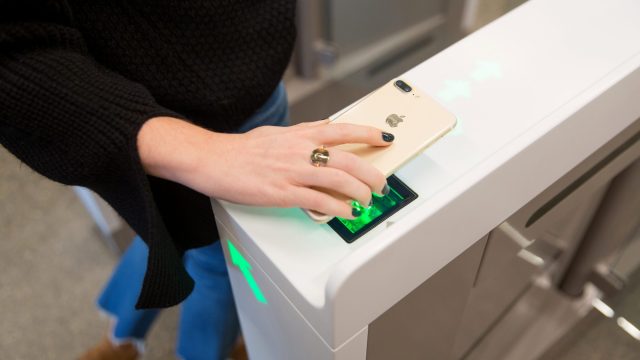 We already knew Amazon is revolutionizing the world of shopping, but the company's latest news has us freaking out in a good way.
Amazon Go — the online retailer's first checkout-free convenience store — is opening Monday, January 22nd, and we kinda wish we lived in Seattle to try it out. Amazon first announced the smartphone-friendly grocery store in December 2016, and the doors are finally opening to the public after a 14-month trial run.
They're calling it "Just Walk Out" shopping, part of a plan to create an Amazon convenience store that is actually, erm, convenient. While some people are afraid Amazon is trying to make grocery stores and their workers obsolete, the online retailer says otherwise.
According to Gianna Puerini, a vice president for Amazon who oversees Amazon Go, the store delivers on "selection, price, and convenience." The idea is to "cater to what the store does well," Puerini said. "People pressed for time and hungry."
For now, the only location is in Seattle, where you can get anything from a can of sparkling water to house-made tofu banh mi. The store is focusing on snacks, drinks, and a few basic groceries to start. The new Amazon Go convenience store makes it easy for customers to grab and go, and all you need to shop there? The Amazon Go smartphone app and a linked Amazon account.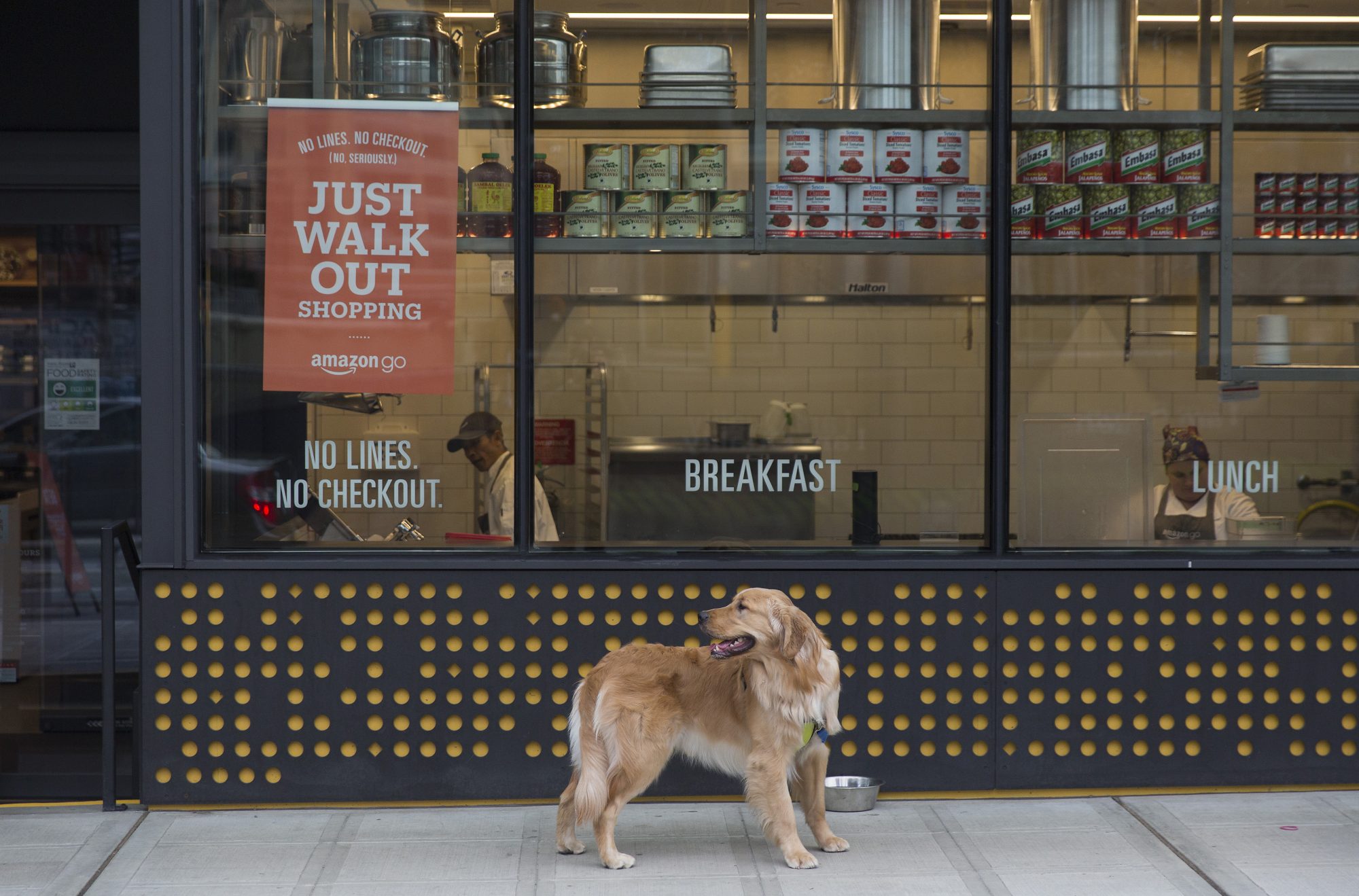 Watch the promo video for Amazon Go below, and prepare to be amazed.
https://www.youtube.com/watch?v=NrmMk1Myrxc?feature=oembed
This isn't Amazon's first dive into groceries, and we don't think it'll be the last. Amazon bought Whole Foods in 2017, integrating Whole Foods products into delivery services Amazon Prime Now and Amazon Fresh. However, Amazon has yet to announce any other locations for Amazon Go beyond the flagship Seattle store.
Here's how Amazon Go works, according to The Seattle Times:
"The store requires customers to scan their smartphone on the way in, tracks them with cameras and other sensors as they browse, and, when they take an item off the shelf, adds it to a virtual cart. Groceries are charged to the customer's Amazon account when they leave with their goods.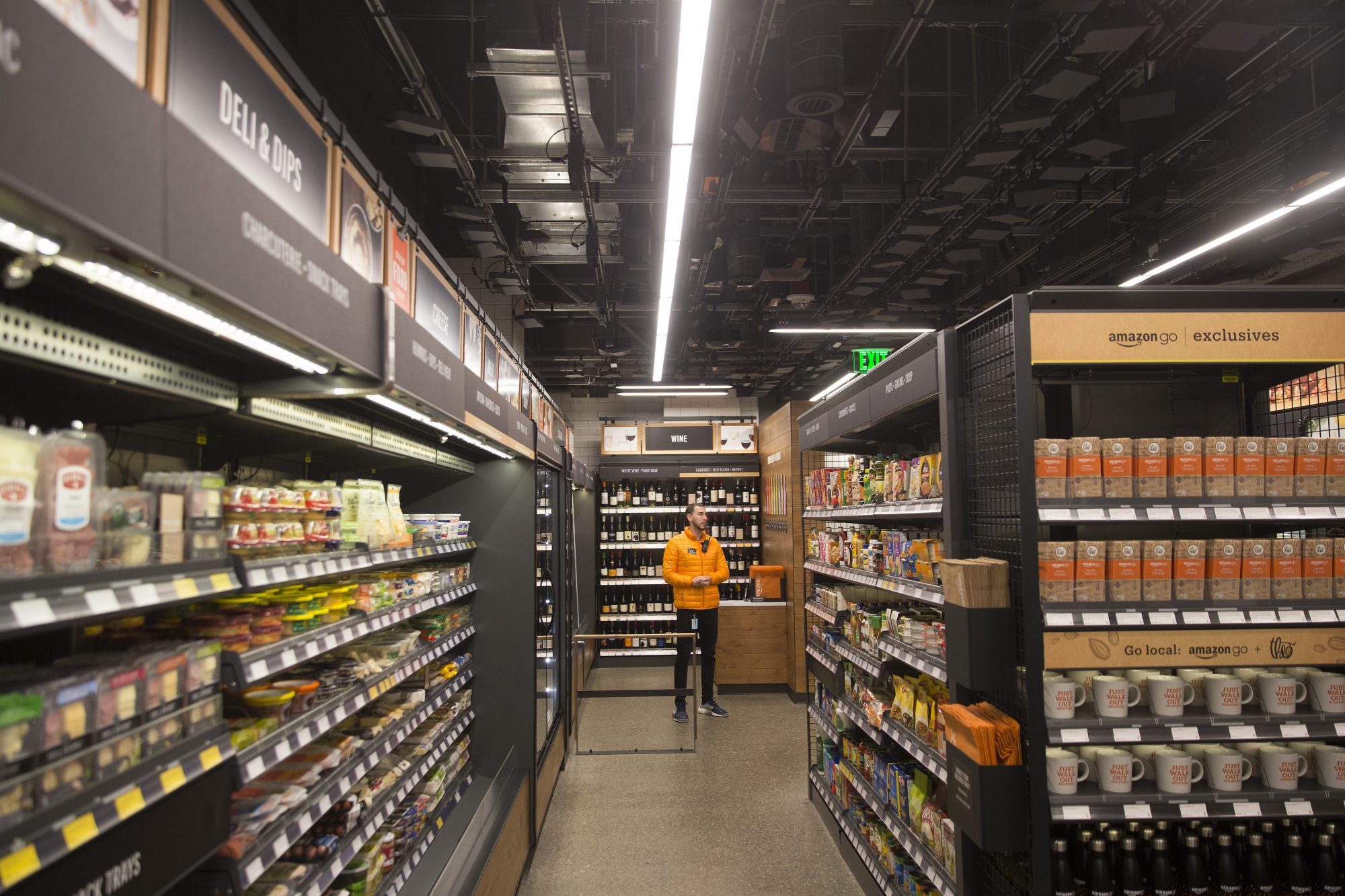 Rumor has it Amazon might be interested in buying Target, too, which means we're basically going to be giving them all of our money. Hello, bank account? Please prepare to be empty.