20 Amazon Black Friday Deals That are Total Steals
From fashion and beauty to home and tech, don't miss these unbeatable deals.
When it comes to shopping for the holidays, you can't beat the convenience of Amazon. It's pretty much a one-stop shop for all your gifting and personal needs. Plus, you can shop without ever having to leave your couch. The site's Black Friday sale has products ranging from hot electronics to the best beauty buys, so we've compiled everything you need to know about Amazon's 2020 Black Friday sale here.
This year, we're expecting major discounts on tons of items—from TVs, laptops, and tech to luxury beauty and popular Amazon clothing buys. It'll be even easier than ever to shop, too, because Amazon created curated gift guides for everything from fashion to home and electronics.
Just beware: The best Amazon Black Friday deals are known to sell out fast, so you'll want to bring your A-game this year. Plus, with the success of Amazon's Prime Day and daily Today Deals storefront, we're sure that this year's Black Friday buys will boast even more impressive discounts.
When do Amazon's Black Friday deals start?
The good news is the Black Friday deals are already underway, but Amazon's best sales will happen on Friday, November 27th. With Thanksgiving falling on Thursday, the 26th of November, you'll want to jump on all the shopping deals right after that last bite of turkey. Typically, the deals begin at midnight, and Amazon rolls out new ones every hour throughout the day.
How long do Amazon's Black Friday deals last?
Discounted items and sales will be up on Amazon's site now through November 27th, but keep in mind that Amazon offers some of its most impressive savings through its "Lightning Deals," which can last as little as six hours. Once they've timed out, they're gone. Some of the sales might last into the weekend, but if you see something that's majorly discounted, don't count on it to last.
Do I have to be a Prime member to shop Amazon's Black Friday sales?
There are lots of perks to being an Amazon Prime member, and one of them is access to hundreds of exclusive, member-only deals on Black Friday. Non-members can shop tons of available sales, too, but they won't be able to take advantage of the free, two-day shipping offered on all Prime-eligible products or the elevated holiday options of delivery that's same-day or within a few hours.
Best Amazon Black Friday beauty & fashion deals
elvet by Graham & Spencer Women's Rhonda Plaid Jacket
Shop it
Amazon
While you might not be going out as often as normal doesn't mean you can't jump on a good jacket deal when you see it. Hence this stylish blazer from Graham & Spencer. It's made almost completely from wool and falls right above the hips.
T3 - Cura Hair Dryer
Shop it
Amazon
When your hair is just not doing what it's supposed to, it might be time to invest in new tools, like this T3 hair dryer. It will tame any frizz and add shine like you've never seen before.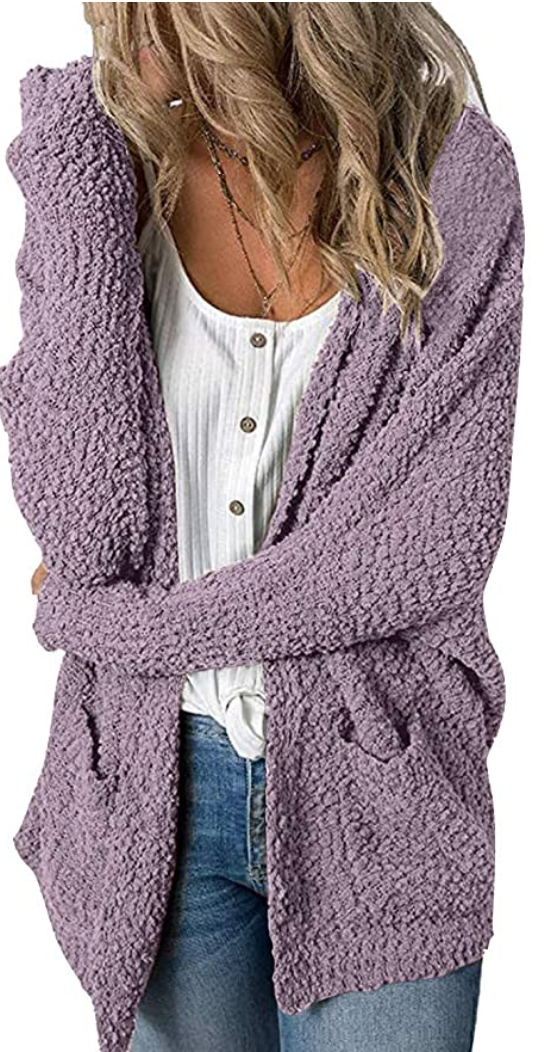 MEROKEETY Women's Long Sleeve Soft Chunky Knit Sweater
Shop it
Amazon
If you plan to be home for the holidays, then it's time to update your cozy attire. Opt for this boyfriend-style sweater from Merokeety that's made from 100% polyester. It has two big pockets and is perfect to update any outfit, whether you head out or stay in.
Amazon home & tech deals
Foot Spa/Bath Massager with Bubbles and Lights
Shop it
Amazon
If you're not going out, why not bring the spa to your home? With this foot and bath massager, you can massage your feet with six different modes, heat the water for a cozy soak, and add bath salts to a designated area to have a one-of-kind foot spa experience.
iRobot Roomba 675 Robot Vacuum
Shop it
Amazon
Just because you're home all the time doesn't mean you can't get a little help around the house. Why not make cleaning easier by getting an iRobot Roomba? At $100 off, this little machine can your hard floor or carpet with its three-stage cleaning system and dual multi-surface brushes. It's the perfect gift when you're just over looking at your dirty floors.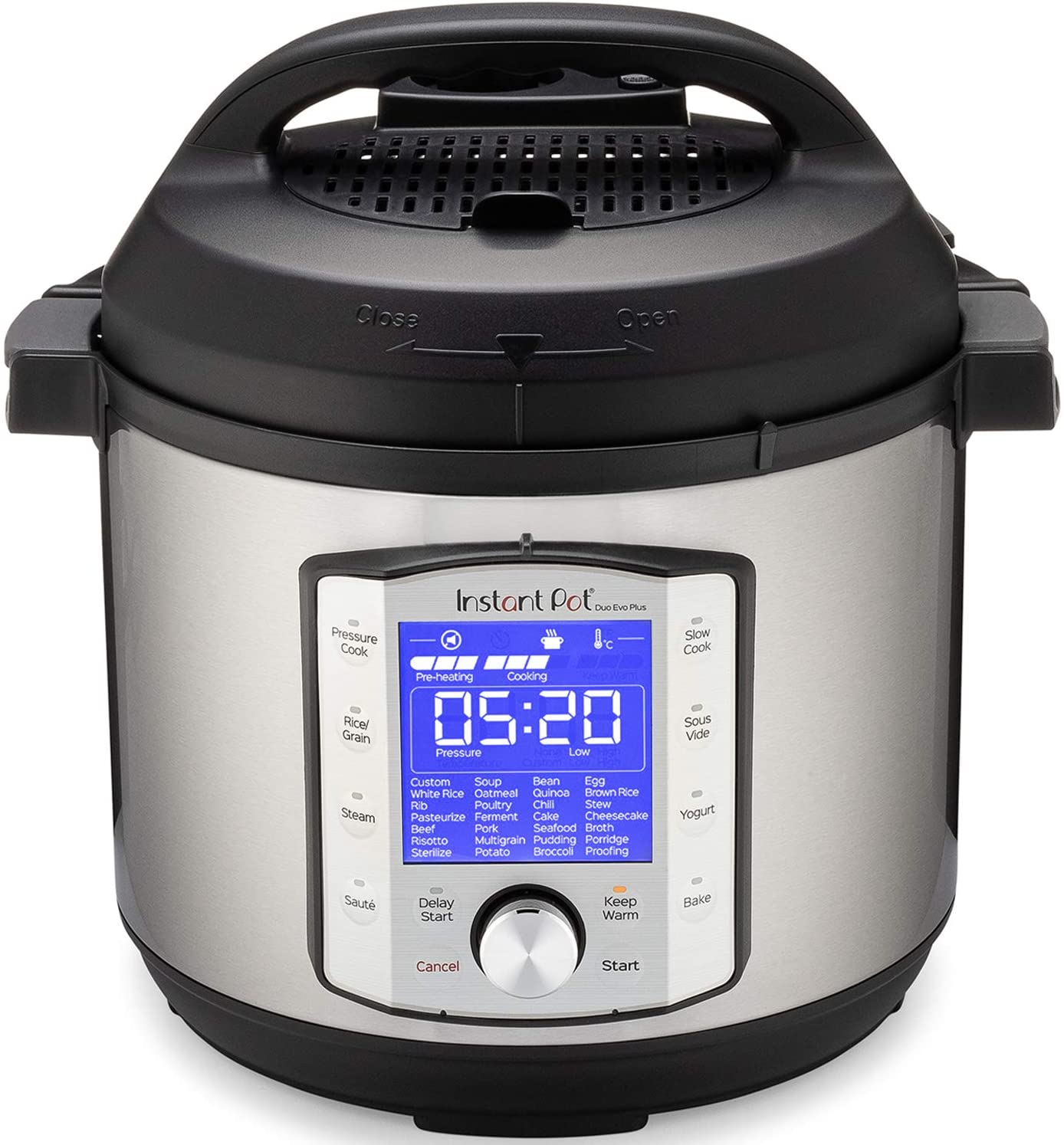 Instant Pot Duo Evo Plus Pressure Cooker
Shop it
Amazon
Is your bank account tired of you ordering out every single night? Make your cooking experience so much easier with this Instant Pot that's 42% off.