The amazing woman who helped take down the Defense of Marriage Act and fight for marriage equality just got married, and we're so happy for her!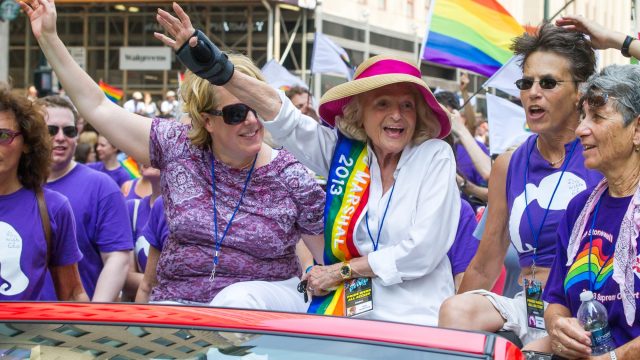 Today in *wow* the absolutely amazing woman who took down the Defense of Marriage Act (DOMA) just got married, and we're so ridiculously happy for her! Not only was Edie Windsor an out lesbian way before it was anything close to socially acceptable (though homophobia is, of course, still prevalent), but by challenging DOMA, she helped make it possible for the federal government to recognize same-sex marriages. Like, how amazing?!
Windsor was with another woman for many years, but, unfortunately, was widowed just two years into their marriage.
Windsor was first married to Thea Spyer, with their marriage taking place in Canada. However, because the U.S. didn't not recognize their marriage as, well, a marriage, when Spyer died Windsor owed $363,000 in estate taxes. This, The Advocate says, wouldn't have happened if their relationship had been heterosexual.
It reminds us of how far we've come.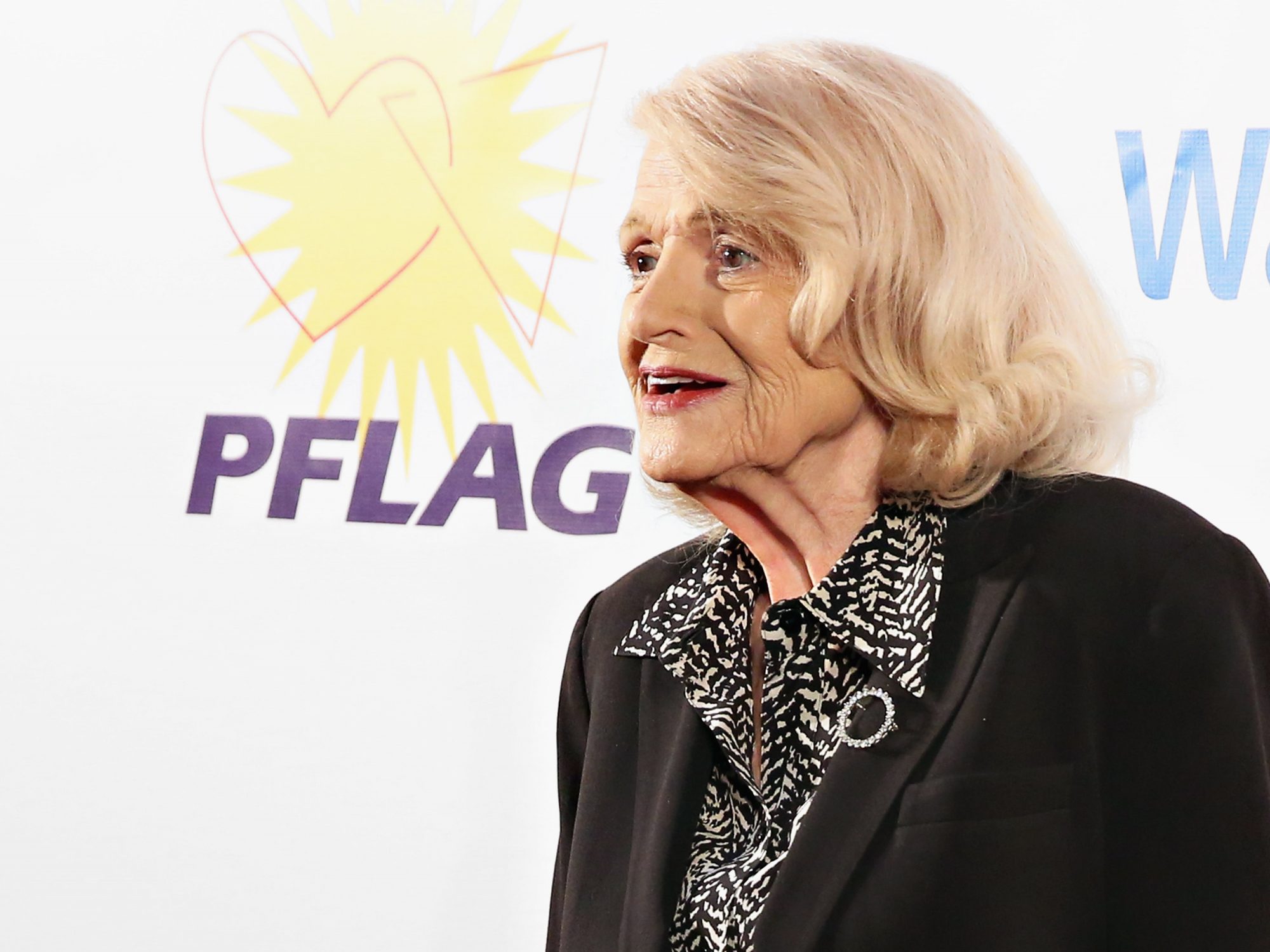 But things got better, because at the age of 87, Windsor just got married again!
She's now married to Judith Kasen, The New York Times says, and we're so, so happy for her. Like, how amazing is this? On her marriage, she explained,
"I was empty and then this woman walked into my life, Windsor said. "I didn't think it would happen again and it did. She is it."
We're awwwwww-ing all over the place over here, and sending the couple nothing but love.