Meet My Morning: Our Deputy Editor's picks to help you feel amazing every day
Ah, winter. This time of year, it can be tempting to hibernate under a heap of blankets and watch Netflix until signs of spring arrive. But the weather shouldn't stop you from staying healthy. In fact, you can beat the winter blues by making a few small changes to your routine and diet that will make you feel amazing.
We spoke with Emily Popp, our Deputy Editor, about her feel-good morning routine, and we're feeling more inspired than ever to achieve greater health and wellness. How does she do it? Hint: There are superfoods involved. And a little something called Amazing Grass.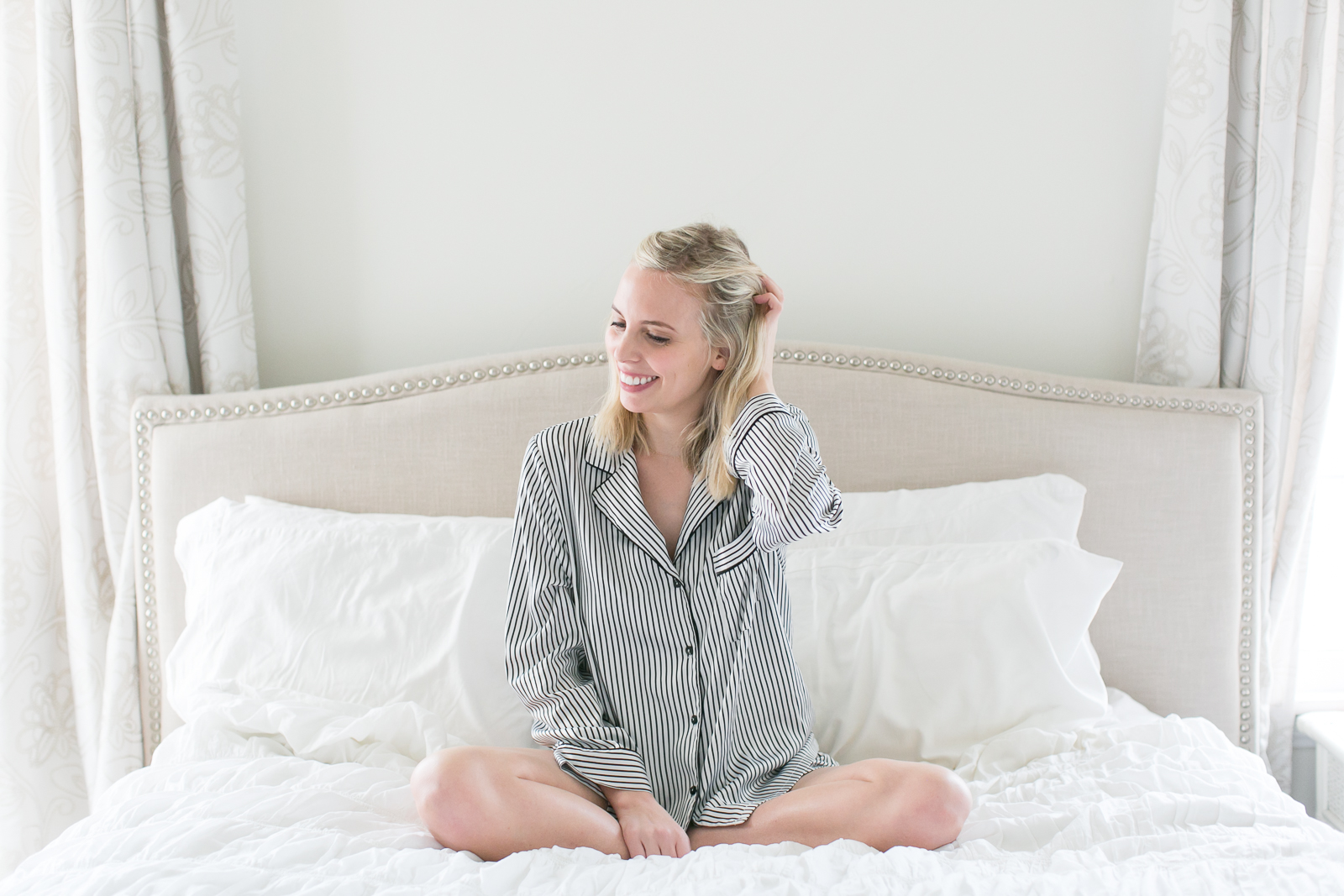 How does your typical morning start?
I usually get up around 6:30 or 7:00am. I turn on music immediately to help get me moving and out of bed. I check my email, assign out a few stories, and then I roll out my yoga mat and do a quick 10-minute yoga video. It helps me focus and get my energy up for the rest of the day.
Do you consider yourself a morning person?
Not by nature. I'm actually a bit of a night owl. But I try to master this whole "adulting" thing by having a balanced morning routine. I take my shower and lay out all my clothes the night before, so it helps me cut down on time in the morning.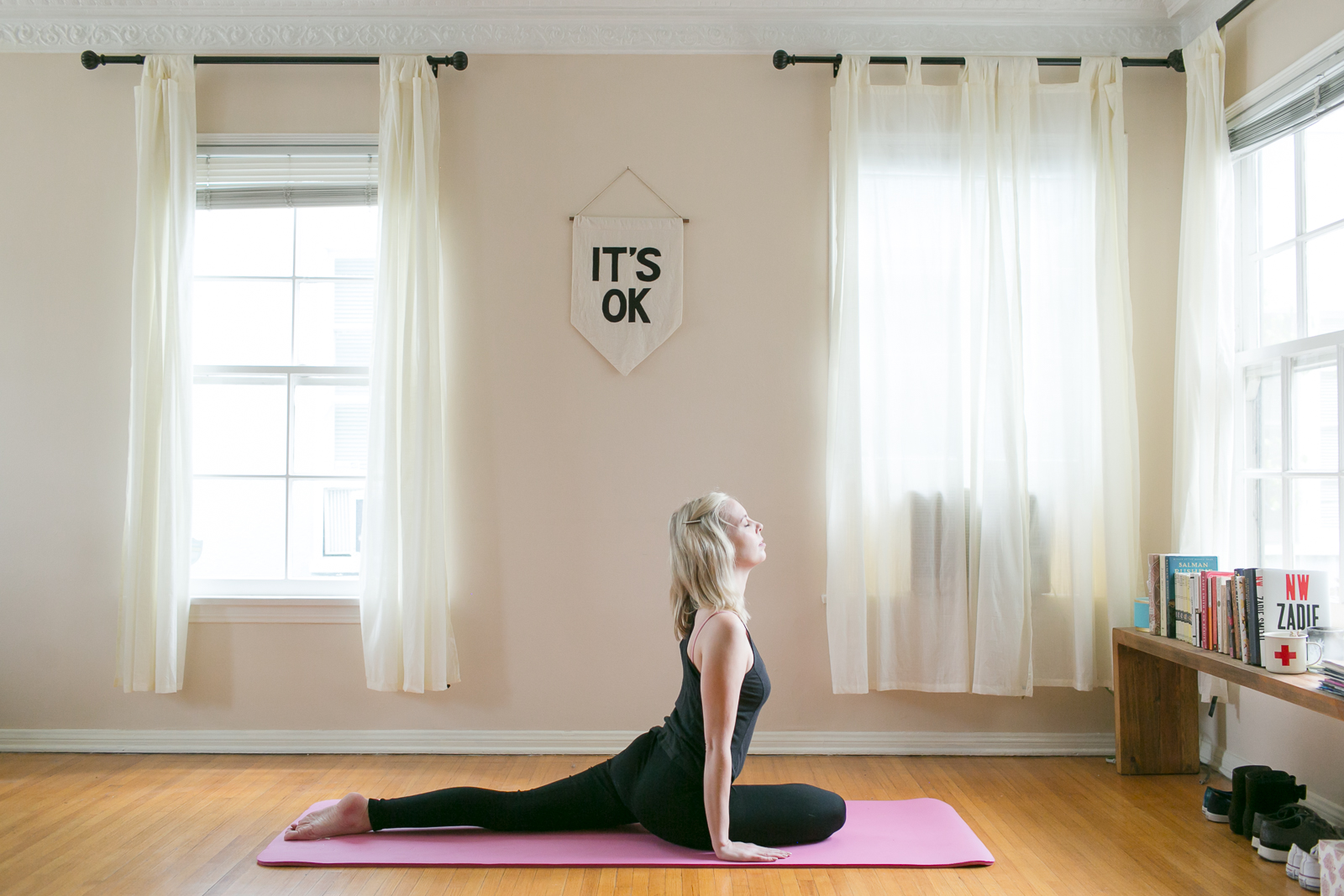 What do you usually make for breakfast?
A few things! Overnight oats are a favorite, and smoothie bowls. Right now I'm loving this Detoxifying Mixed Berry Smoothie Bowl. It's made with Amazing Grass Green SuperFood, Detox & Digest — an organic plant-based, nutrient-rich powder that you can add to basically any beverage.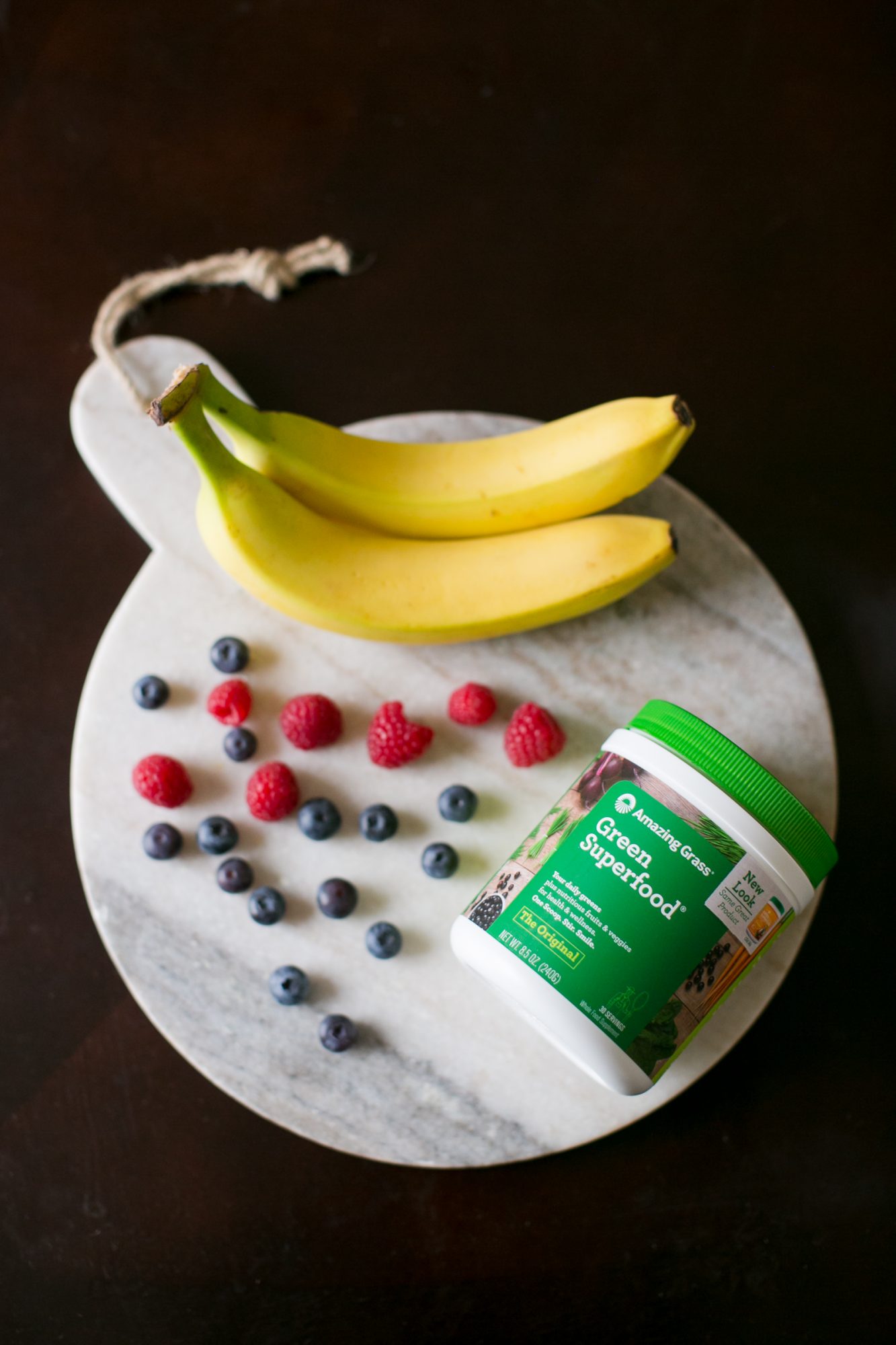 That looks SO good.
It is good. It has all my favorite things: berries, bananas, avocados. The Amazing Grass Green SuperFood is just one scoop, but that one scoop is packed with vitamins, minerals, and nutrients your body needs.
And it's made a difference in your day?
Absolutely. I used to skip breakfast, but never again. I honestly don't know how I went through life doing that. Amazing Grass has done wonders for my energy, detoxing, and digestion. And I don't fall into that dreaded late-afternoon slump, like I used to. I also like that Green SuperFood comes in 11 different flavors, and each has its own function, like immunity defense and multivitamin boost.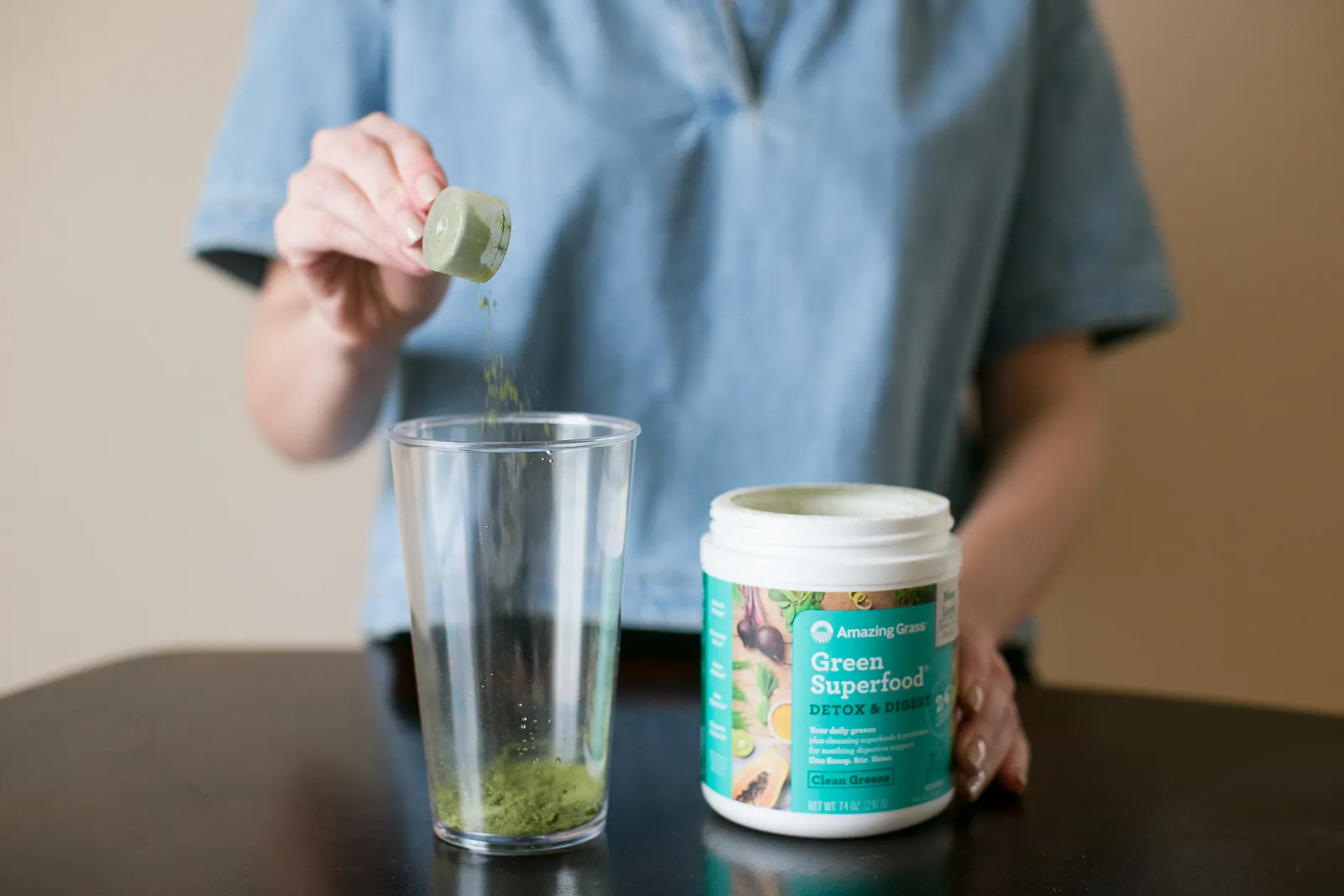 Speaking of superfoods, are there any others you swear by?
Almonds, salmon, sweet potatoes, and water. Does water count? Because I drink a lot of water. It's the biggest beauty secret out there. I find it helps to carry a water bottle with me everywhere so I'm constantly hydrated throughout the day.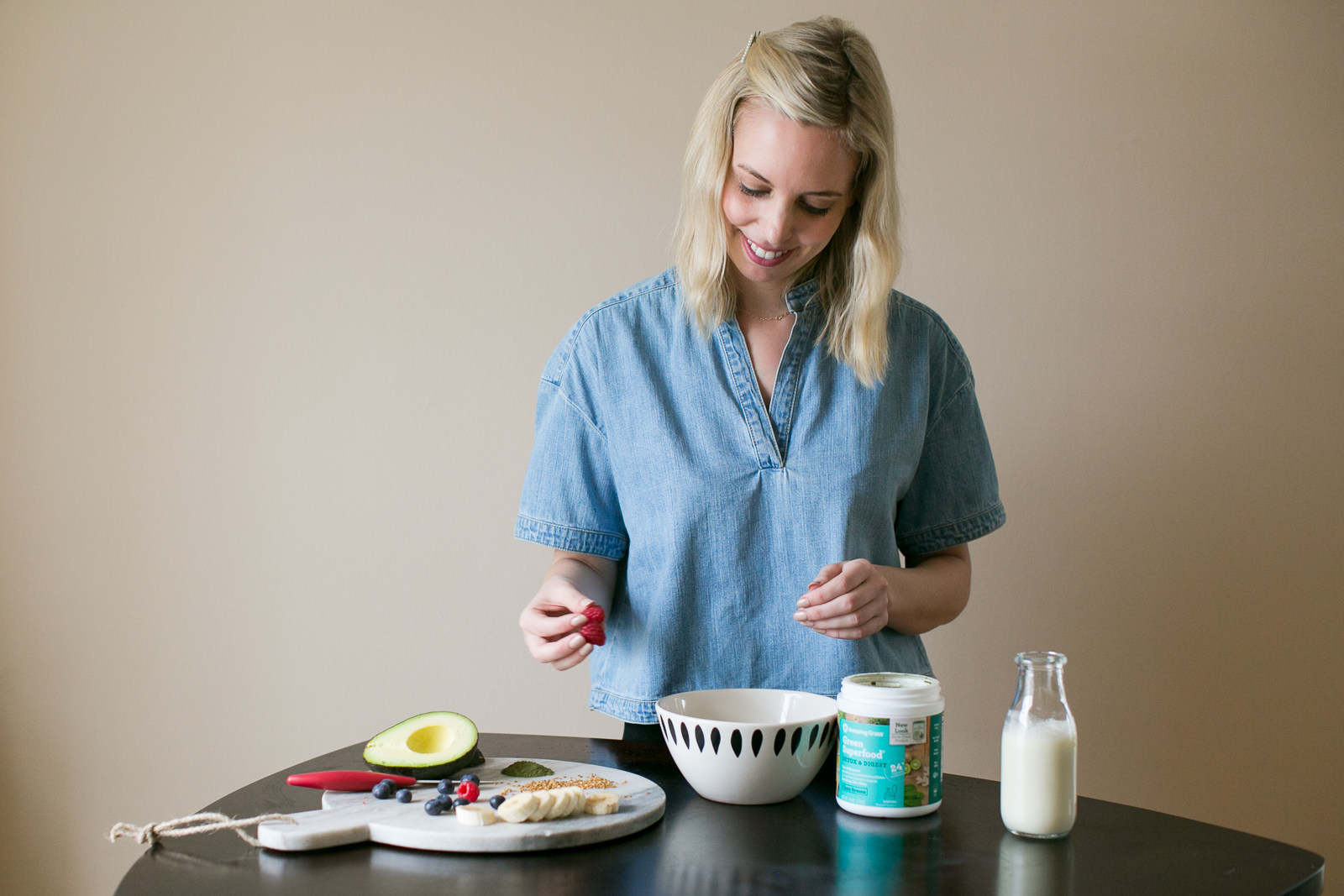 Do you have a nighttime routine?
Washing my face, maybe doing a mask, and reading for at least 30 minutes right before bed. I try to not look at a screen the hour before I go to sleep, but full disclosure: I usually end up scrolling through my Instagram feed at least once.
Learn more about Amazing Grass on their website, and try the Scoop. Stir. Smile. method for yourself with 30% off your online order! Use promo code GIGGLES30 at checkout. Offer expires 8/31/2017.