Amandla Stenberg tells us what the rainbow flag means to her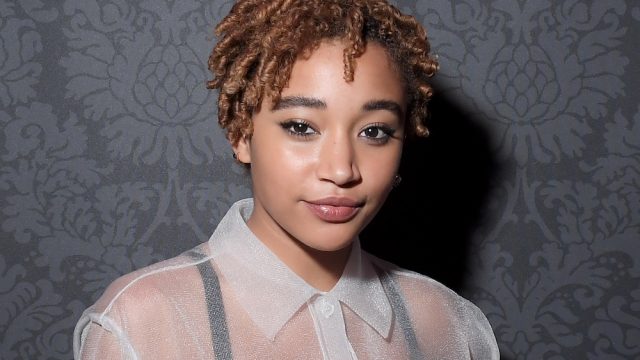 No matter where she ends up, Amandla Stenberg is a constant light of inspiration. Even in a sea of celebrities at last weekend's Coachella festivities in Palm Springs, California, the 20-year-old has a way of standing out. The minute the Hunger Games star arrived to Levi's annual pool party last Saturday, April 13th, all eyes were immediately on her and her bold all-denim strapless look.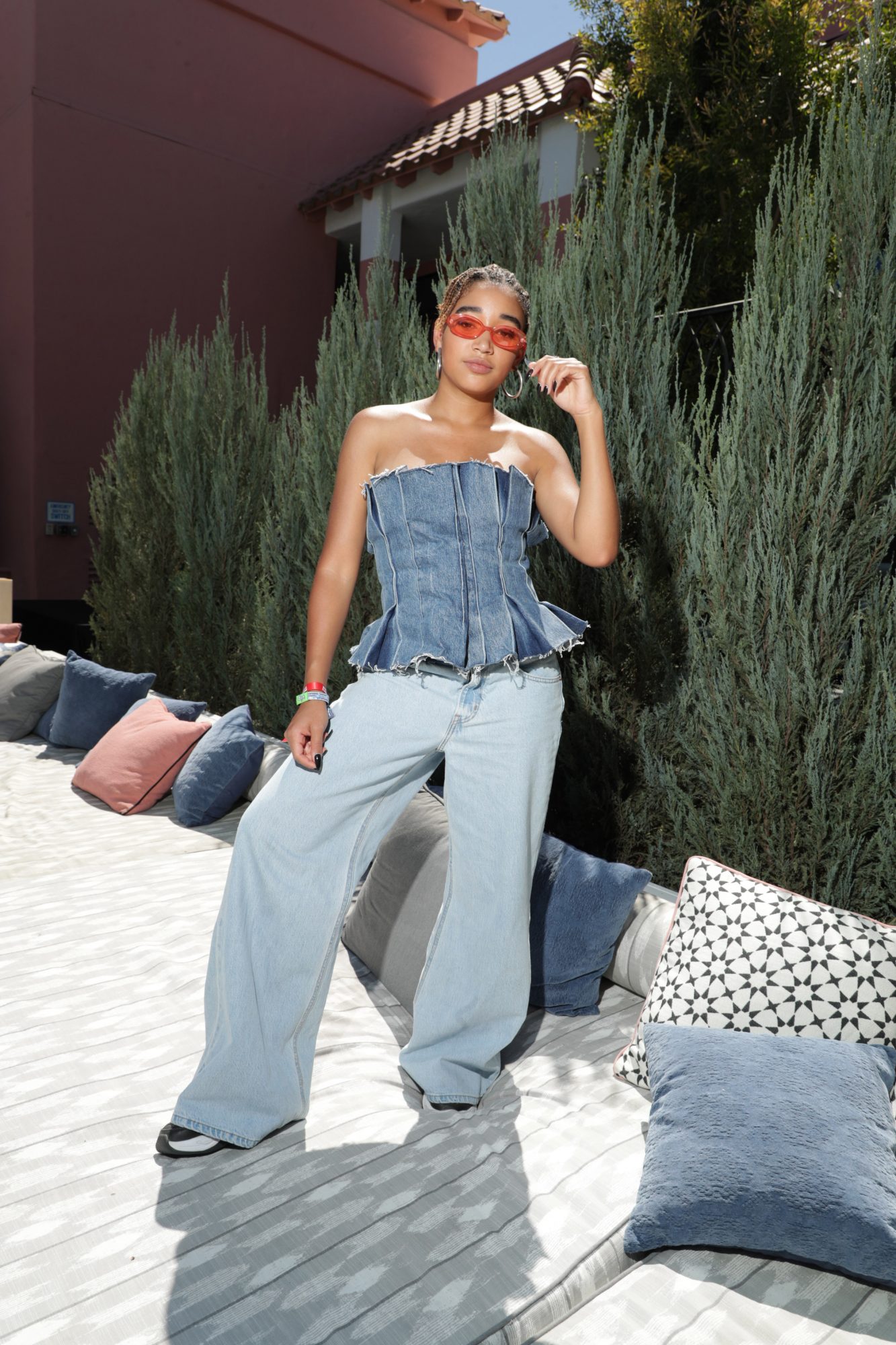 When it comes to all her style and beauty choices, she strives to go after anything that makes her feel good. "The best beauty advice I've ever been given is to do what makes you feel comfortable and yourself," Stenberg shared with HelloGiggles at the event. Beyond her aesthetic, she also channels this positive energy into her personal life.
In 2018, Stenberg came out in an interview with Wonderland magazine. "Yep, I'm gay," she told interviewer and current girlfriend King Princess—who was also on this year's Coachella lineup. The advocate couldn't be more proud of who she is and she hopes the LGBTQ community keeps shining. "I would say that being queer is the most beautiful gift and allows us to understand love in a really expansive way, it colors our experience in such a bright and vivid way, and I think that's why the gay pride flag is a rainbow," Stenberg explained.
"I feel like we really do live in color in the world in a way that's unique and beautiful. My best advice for anyone struggling with their sexuality would be to remember that being queer is an absolute gift and it's incredible to be able to live that way, she added.
https://www.instagram.com/p/BtFTweRlv-t
Since she continues to influence so many out there, we couldn't help wonder who encourages her. "Janelle Monáe," Stenberg immediately answered. "I saw her last night and she killed that shit. I also loved the speech during her performance. When she said we need to keep telling the administration to fuck off and she put both of her middle fingers up, I was like that's it. You're absolutely right. Period."