Amanda Seyfried threw her dog a birthday party and it was amazing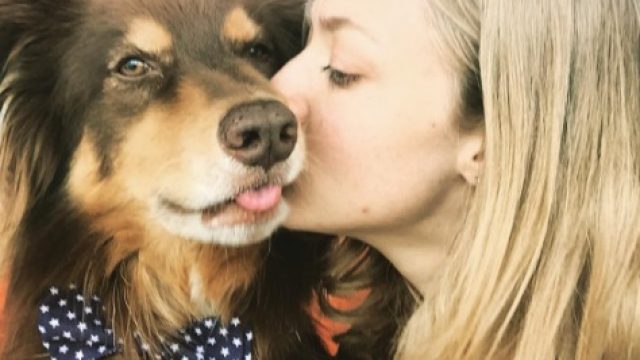 If we had to trade places with a celebrity pet, without a doubt it would be Amanda Seyfried's dog because his birthday party was the stuff of dreams, even by human standards. OK, so you're probably thinking how lit could a canine birthday bash be? Sure, it sounds like a bunch of barking, dog fur flyin' everywhere and accidents on the new rug, but Finley Cooper Seyfried's 7th birthday gathering was PLENTY LIT, WE TELL YOU.
As BuzzFeed reports, Seyfried, aka dog party planner extraordinaire, hosted a celebratory gathering for Finley Cooper and a group of his four-legged BFFs. There was birthday cake, a balloon and a poppin' playlist that included Rihanna's "Bitch Better Have My Money."
Here's Finley Cooper posing for a selfie with his cake, cake, cake:
Behold, the most low-key jam session in history:
And an uber adorable photo of Seyfried and Finley Cooper just because we love them (and that bow tie):
Seriously, who needs dog parks when you have Seyfried's house? Next to a water park with pools and fountains, her kitchen might be the next best spot for dogs to hang out.