Amanda Seyfried said she "probably never will" show her baby to the public, and we get it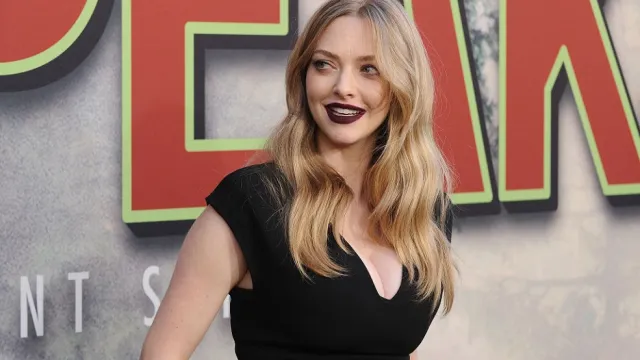 Sometimes, celebrities are pretty forthcoming with news of their little ones. Other celebrities like Amanda Seyfried want to keep their kids private, and out of the public eye. While there's no "right" way to do it — after all, it's up to the family to decide — we do applaud them.
Seyfried definitely can't hide the fact that she's absolutely loving motherhood. The actress, who had a baby girl with actor husband Thomas Sadoski this past March, has been thinking about kids for quite some time.
"I want to be a mother, badly. That's what I feel. I've been feeling it for like, two years. I'm not ready but nobody's ready. It changes everything…so how you can ever be ready for that?" Seyfried said in an interview with Marie Claire UK back in 2015
 So now that the moment is here, Seyfried has been very selective over the news that gets shared.
While we know the couple had a baby girl, they've yet to announce the name — and we have yet to see a picture cross social media.
"I probably never will," Seyfried said after asked about sharing photos. "She's a secret."
While part of us really wants her to spill the beans (since we're nosy, and babies are great) we also truly respect her take on this.
Seyfried herself is a relatively quiet person, so it makes sense that she wants her daughter to have as normal of a life outside of the spotlight as possible.
 And it's bound to be a great life, since Seyfried seems to be  having an amazing time right now. In fact, she told E! News that she "couldn't be more in awe of" her life.
We can definitely see why.