Amanda Seyfried's makeup artist cleverly concealed her eye infection on the red carpet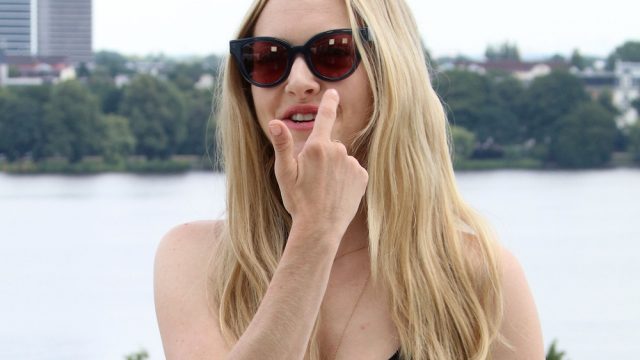 Is there anything more annoying than an eye infection? The itchiness, pain, and stinging sensation are enough to knock the best of us out. Unfortunately for Amanda Seyfried, staying home while nursing her eye infection was not an option when she had to attend the Mamma Mia! 2: Here We Go Again red carpet in Stockholm.
However, her brilliant makeup artist Mary Greenwald cleverly worked with the Seyfried's ailment to create a look that discreetly camouflaged it. You'd never know the star was under the weather, which is a testament to Greenwald's makeup skills. To say the least, Seyfried hit the red carpet looking stunning.
Greenwald used makeup products that blended in with Seyfried's eye infection.
Greenwald also took special care to prep the star's skin with a serum, moisturizer, and eye and lip balm. She also used the Laura Mercier Flawless Fusion Ultra-Longwear Concealer to conceal the infection. Then, she finished off the look with the blush, bronzer, and powder.
But it Seyfried's eye makeup was the most impressive part of the look.
Greenwald employed cool tones from Fenty Beauty's Moroccan Spice palette to offset the redness of the eye area. She also lined the bottom of the star's eyes with a reddish, rust shade that played into the irritation, instead of trying to hide it.
And voila! Seyfried was red carpet ready. You better believe we'll be stealing this trick next time it's necessary.