Everyone needs to read Amanda Peet's brazen essay about aging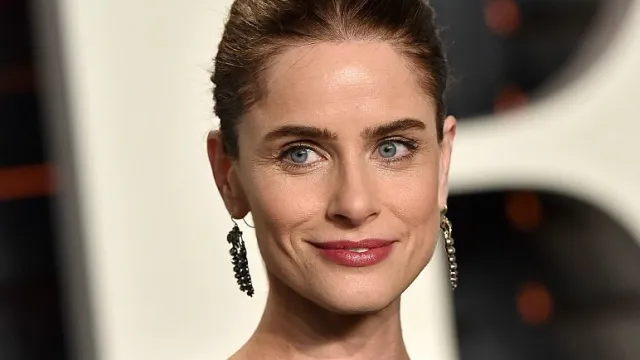 I've always found Amanda Peet to be one of the most underrated gems in Hollywood. She nails the hilarious, neurotic roles with just as much ease as she does the leading female protagonist or rom com star. I was especially enjoying her role as Tina in HBO's show Togetherness (which just got cancelled, *sad face*), but you probably also recognize her from from Sleeping With Other People and The Good Wife. Plus, she's been VERY vocal about her need to know about Jon Snow's fate (she's married to Game of Thrones writer David Benioff). This morning, though, real-life Amanda Peet stole the show (rather, internet) with an essay she wrote for Lenny, a newsletter created by Lena Dunham and Jenni Konner.
Called "Never Crossing the Botox Rubicon," Amanda Peet put together some frank words about aging, Hollywood, and plastic surgery. At 44 years old, Peet is candid about what her age — and, more importantly, her changing appearance — means for her career.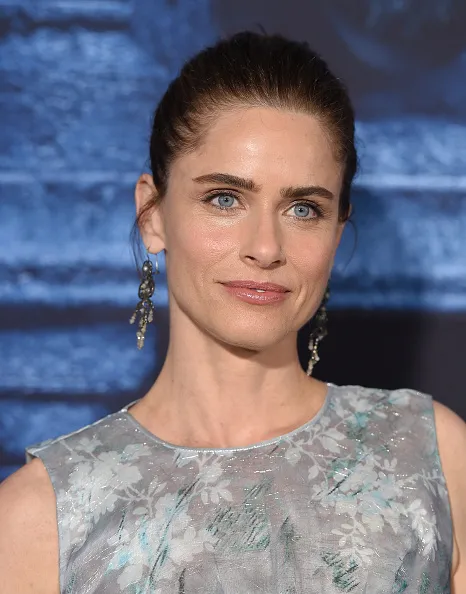 "It's painfully obvious, but I'm still ashamed to admit this: I care about my looks. How else can I explain my trainer, stylist, and Barney's card? I've bleached my teeth, dyed my hair, peeled and lasered my face, and tried a slew of age-defying creams," Peet says. "More than once, I've asked the director of photography on a show to soften my laugh lines. Nothing about this suggests I'm aging gracefully."
It's no secret that working in Hollywood is a job that requires you to look a certain way, which is why actors are known to try their hand at all sorts of harebrained schemes to maintain their youth. Peet is putting it all out into the open, though, because even though we know that people in Hollywood worry about aging and what it means for their career, not many have come out and named their concerns quite as honestly as Peet did in this essay.
Peet also shares that she was recently rejected from a role because she wasn't "current" enough. Alicia Vikander scored the job instead, and Peet says this shouldn't come as a surprise because Vikander is 27, young, and glamorous. That doesn't take the sting out of it, though.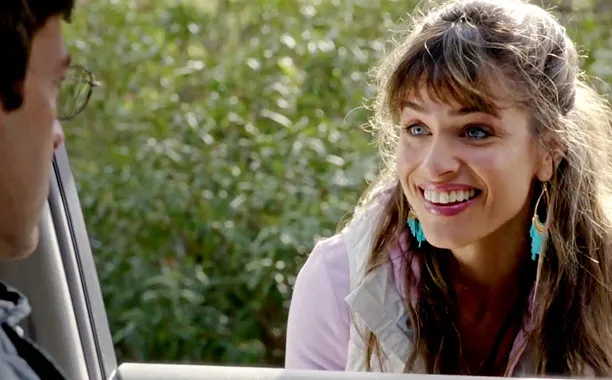 "She is squeezing me out. She's in the hot center and I'm on the remote perimeter. The train has left the station and I'm one of those moronic stragglers running alongside with her purse caught in the door. Everyone's looking at me like, Let go, you bullheaded old hag! There's no room for you," Peet writes. (I just knew she was funny IRL.)
The older she gets, Peet confesses that she worries about dying or being taken ill, like her mother and grandfather who have Parkinson's. Instead of doing everything in her power to halt the natural course of aging, though, Peet flirts with the idea of letting it come organically.
She muses, "I know it's magical thinking, but I have a theory: if I resist the urge to sweep old age under the rug, if I don't try to clamp it down, I'll be rewarded with longevity. Since we're all going to get wrinkly and die, maybe we've got to move in the direction of acceptance about that."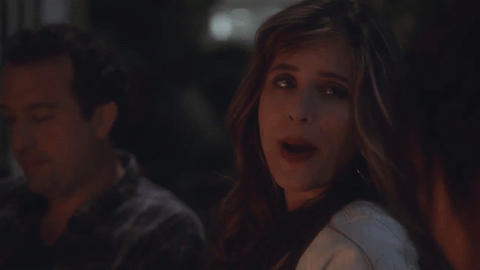 The funny thing is, when I was watching Season 2 of Togetherness a few weeks ago, I remember looking at Amanda Peet and thinking how beautiful she is. She's just as gorgeous as she was 20 years ago and, if anything, she's more charming and lively than ever. I adored her long before this essay was published. But that's the thing about Hollywood — no matter how naturally beautiful you are, and no matter how many other people find you to be stunning and brilliant and wonderful, you're constantly made aware of your age and appearance. It's exhausting.
Peet continues to mull over the idea that plastic surgery and injections might not be the way to go. She says, "Botox or no Botox, we shouldn't feel bitter, because we're ALL going to look like shit. Every last one of us. Even Alicia Vikander. (Sorry, Alicia.) And the up-and-comer who's on deck after her, and so on and so forth until the end of time."
Truth bomb. There will always be a reason in Hollywood to try to reverse your aging, but, like Peet says, there may be even more reasons to let your body change with time, just the way it was meant to.