Amanda Bynes just tweeted for the first time in nearly a year, and she looks so happy!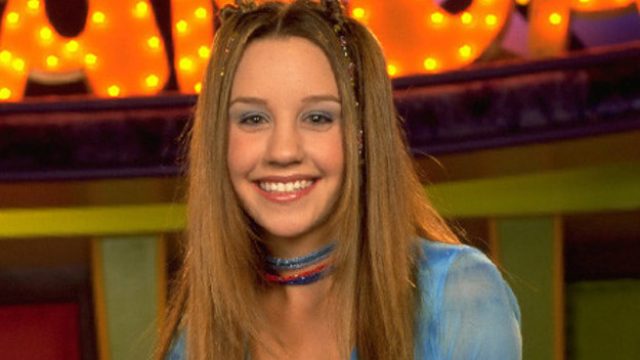 We are constantly rooting for Amanda Bynes. After having a pretty public meltdown in 2013, Bynes seems to be doing much better. We are always excited to see positive updates from the '90s icon. A few months ago, Amanda Bynes mentioned that she might be making an acting comeback in 2018, and we've been holding our breath ever since. Though the actress is rarely, if ever, on Twitter, every great once in awhile she'll pop back on to give us a little update.
In the spring of 2017, Amanda Bynes returned to Twitter to share a gorgeous picture of spring flowers. This year, spring has come early. She has shared a bit of her life with us once again. Bynes returned to Twitter on Saturday, February 10th to share a picture of herself having dinner with friends. And she looks so good!
It's been almost a whole year since Bynes's last tweet (the flower one) and we always get excited when she shows up in our feed. Bynes' tweet, complete with a kiss emoji, was simple but reassuring. Out to dinner with friends, Bynes looks happy, healthy, and honestly super hip in her leather top.
It makes us happy to know that Amanda Bynes is doing well.
false
We are not the only people rooting for Amanda Bynes. Her tweet has over 10,000 likes and counting, and a ton of positive responses. From simple "have fun!" tweets to more emotionally nostalgic ones, it's clear that Bynes's fans are still right by her side.
Reading the responses to Amanda Bynes's tweet is easily one of the most wholesome experiences you can have on Twitter.
What a beautiful thing for everyone to embrace and support someone we all consider a friend. Bynes has been through a lot in recent years. But with the increase in our open conversations about mental health and the pressures of being famous from a young age, it is really nice to see people supporting her rather than tearing her down.
We're also still holding out hope that she feels like acting again. A revival of The Amanda Show, maybe? Fingers crossed!