Amanda Bynes opened up about her dark past, drug use, and THOSE tweets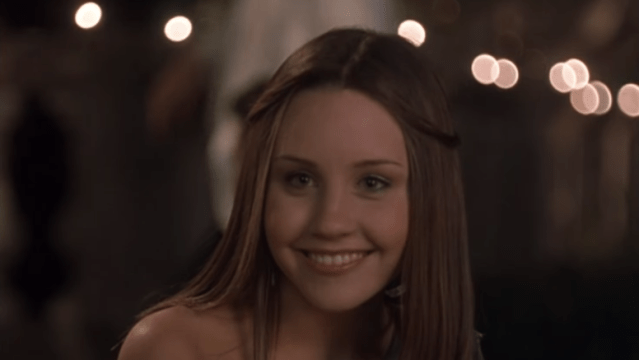 If you ask any '90s girl who her idol was back in the day, you'll hear the same name every time: Amanda Bynes. She began acting when she was 7 years old and landed a role on Nickelodeon's sketch comedy show All That. Her characters were so popular that she got her own spinoff on the network, The Amanda Show. After that, Bynes transitioned to movies, acting in some of our early-aughts favorites, like What a Girl Wants and She's the Man. She was one of the world's most beloved actresses—until she wasn't.
In 2010, Bynes began making headlines for negative things instead of positive ones. Suddenly, instead of landing lead roles, she was going on bizarre Twitter rants, getting into car accidents, and stepping out in strange ensembles. For the most part, Bynes has been quiet about her troubled years. But in a recent interview with Paper magazine, the actress opened up about those dark times. For starters, she says, she had some issues with drug use.
"I started smoking marijuana when I was 16. Even though everyone thought I was the 'good girl,' I did smoke marijuana from that point on," Bynes told the magazine. "I didn't get addicted [then] and I wasn't abusing it. And I wasn't going out and partying or making a fool of myself…yet." After that, she tried harder recreational drugs. "Later on it progressed to doing molly and ecstasy," she said. "[I tried] cocaine three times but I never got high from cocaine. I never liked it. It was never my drug of choice."
Things really began to spiral for Bynes in 2010. She dropped out of the movie Hall Pass while it was being filmed, a decision fueled by an addiction to Adderall that she now calls "completely unprofessional." That same year, she quit acting after attending a screening of her film Easy A while high because she didn't like what she saw on the screen.
That's when Bynes' infamous Twitter rants began.
"I saw [Easy A] and I was convinced that I should never be on camera again and I officially retired on Twitter, which was, you know, also stupid," she said. "If I was going to retire [the right way], I should've done it in a press statement—but I did it on Twitter. Real classy! But, you know, I was high and I was like, 'You know what? I am so over this' so I just did it. But it was really foolish and I see that now. I was young and stupid."
Without acting—the career she'd pursued since age 7—Bynes suddenly didn't know what to do with herself. Most days, she just stayed home, got high, watched TV, and logged onto Twitter. She says she began "hanging out with a seedier crowd and I isolated a lot…I got really into my drug usage and it became a really dark, sad world for me."
"I just had no purpose in life. I'd been working my whole life and [now] I was doing nothing," Bynes said. "I had a lot of time on my hands and I would 'wake and bake' and literally be stoned all day long."
These days, Bynes is four years sober and counting. She studies fashion at FIDM, the Fashion Institute of Design & Merchandising in Los Angeles. She's clearly remorseful about her past behavior and apologized multiple times during the interview to anyone she may have hurt or offended with her actions and/or tweets. false
But while she's done a good job of looking back, she's also looking ahead to her future, which looks brighter than ever.
"I have no fear of the future. I've been through the worst and came out the other end and survived it so I just feel like it's only up from here."
We'll always be rooting for Amanda Bynes, and we're ready for more Amanda, please.