Amal Clooney's yellow coat and dress are oh so Jackie O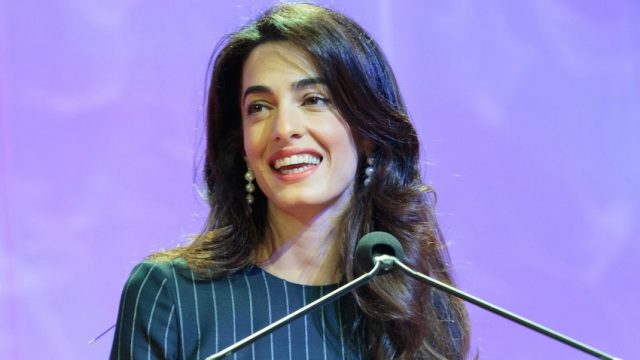 We are always on board with channeling classic and timeless looks when it comes to style. And Amal Clooney's yellow coat and dress is full on Jackie O, and OH DO WE LOVE IT! She wore the monochromatic Bottega Veneta ensemble while out on the streets of New York.
We dig how much this outfit stands out (seriously, people don't wear yellow enough!). And while utterly chic, it also looks totally functional — perfect for a busy day at the United Nations, where she was ultimately headed. Combined with her red lips and large, round sunglasses, Amal was elegance incarnate.
Here, take a look: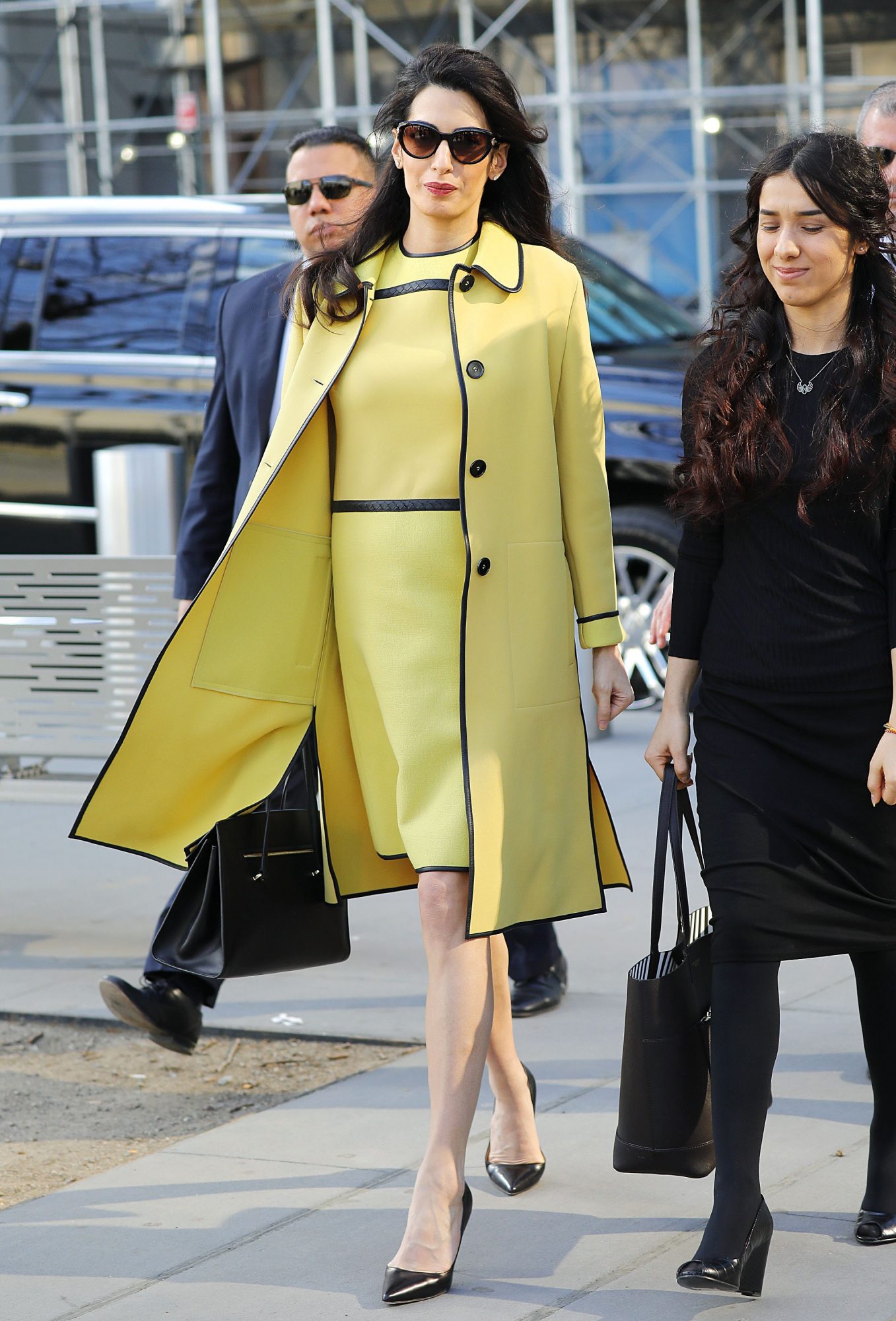 And here it is, sans jacket.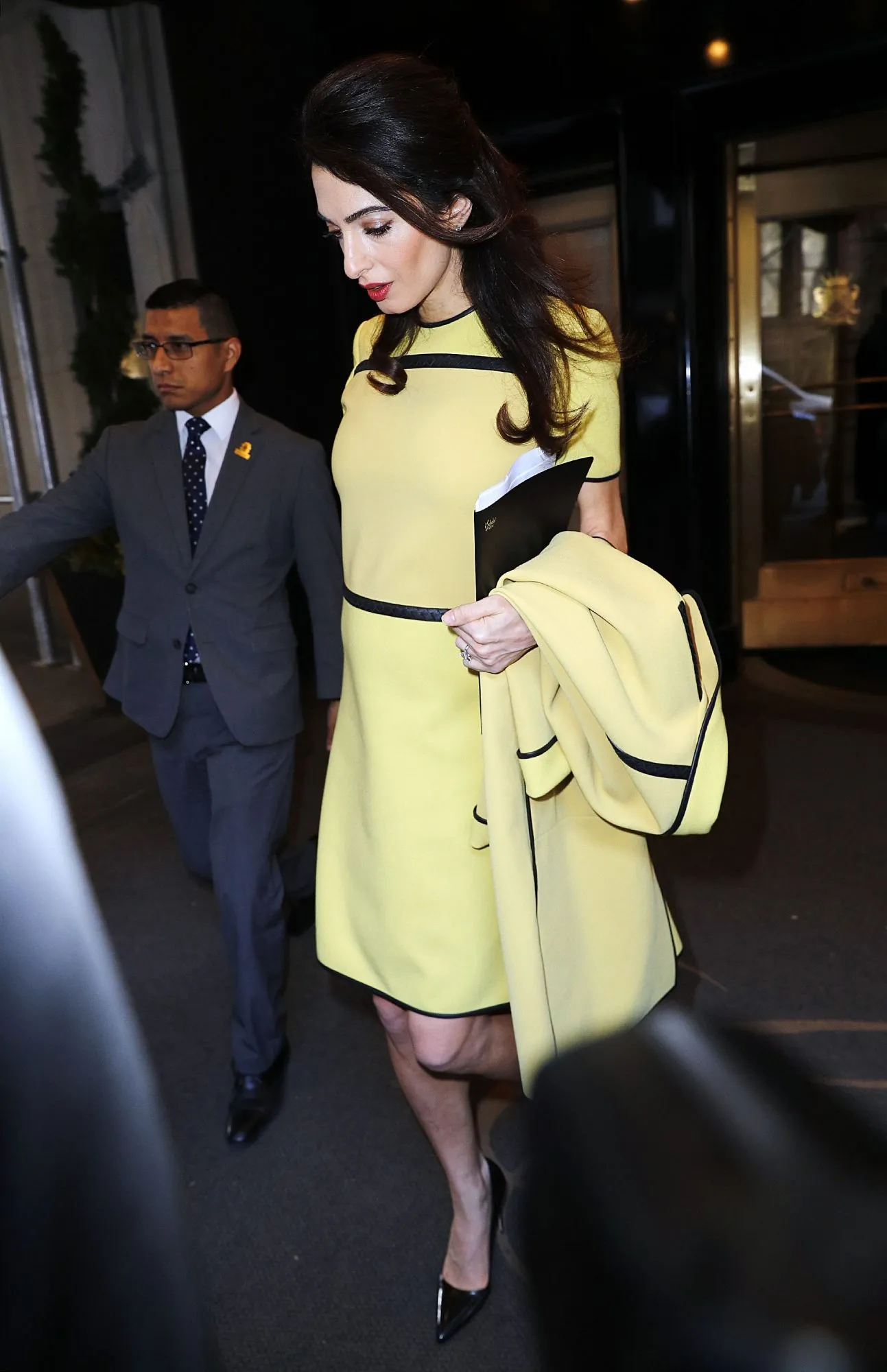 Is it possible to pass out from loving an outfit too much?! We're gonna sit down just in case.
We also like to think that our most favorite style icon, Jackie O herself, would approve.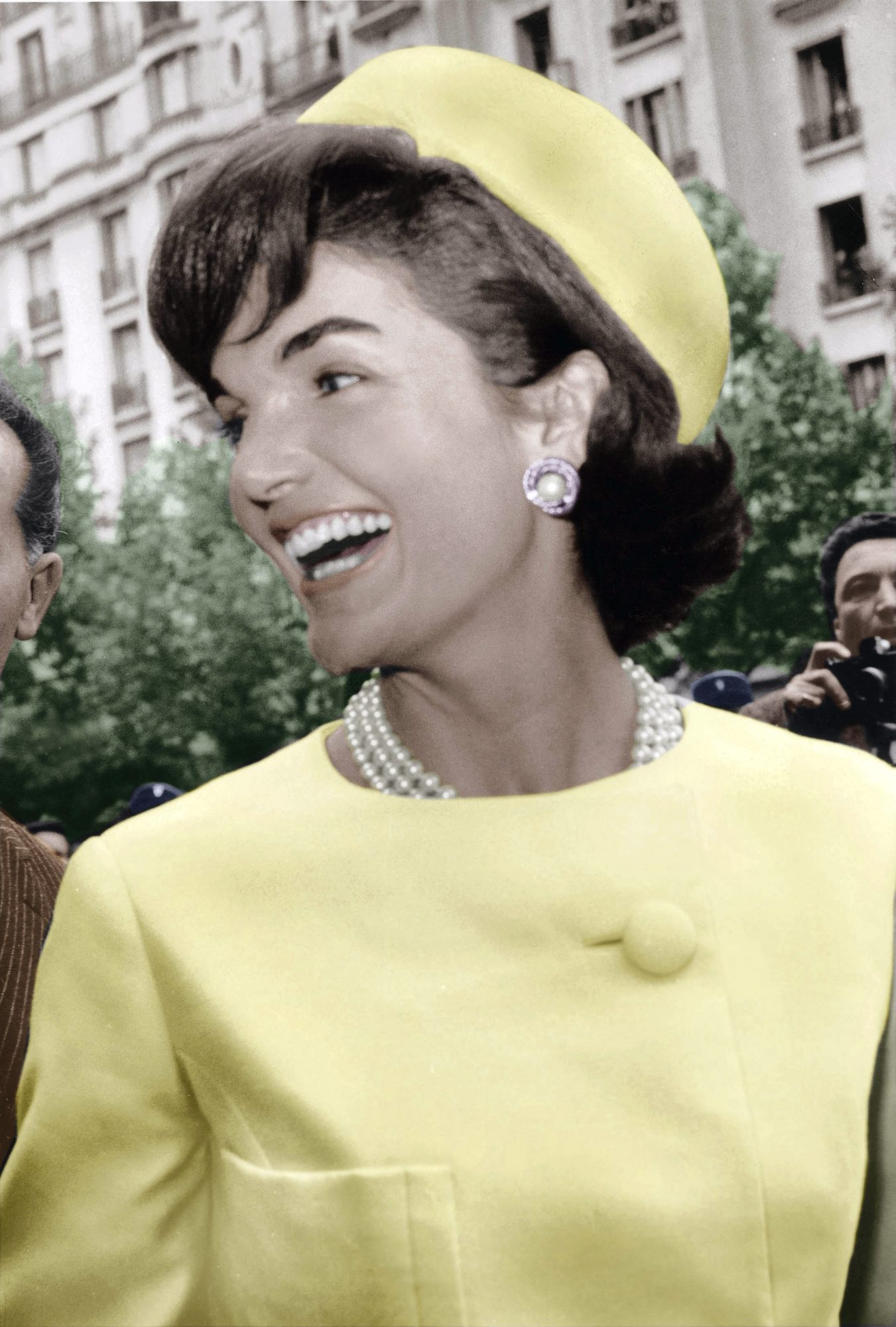 Okay, we're officially feeling totally inspired to mix things up with our spring wardrobe (aka COLOR!). It doesn't have to be yellow if that's not your thing; there are so very many colors in the rainbow to choose from. The possibilities are endless.
Now, back to Amal.
via giphyWe also must mention just how freaking excited were are that Amal and George will soon be welcoming twins into the world. Amal debuted her baby bump on the red carpet last month, and as we've just witnessed, she's absolutely CRUSHING maternity-wear.
We're wishing the couple all the best as they prepare for parenthood. Those are gonna be two lucky kids.