Amal Clooney just warned Donald Trump — we all need to listen to her words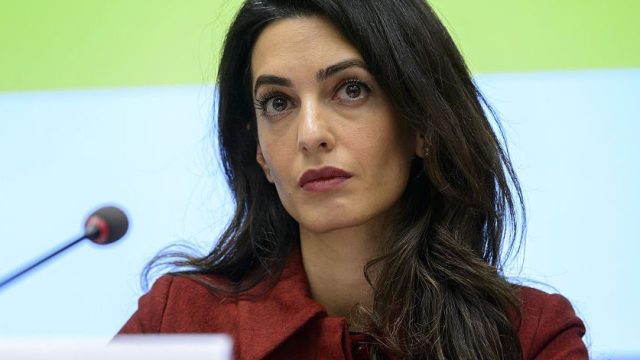 Amal Clooney knows a thing or two about human rights — considering she's an international attorney who specializes in the subject. So when she was the keynote speaker at the Texas Conference for Women on November 15th, Amal Clooney had something to say about Donald Trump. While The Hollywood Reporter noted that she gave a hopeful message about the United States' president-elect, she also made sure to comment on his problematic statements about Muslim immigrants.
Although Trump's camp recently denied that he wants to create a Muslim registry, there are plenty of other times he has been outspoken about Muslim immigrants. So it's understandable that the public international law, international criminal law, and human rights lawyer dedicated part of her speech to Trump's potential policies:
"[Trump's comments] that there should be a religious test imposed on entering the U.S. or the fact that there should be state-sponsored torture or that families of suspected terrorists should all be killed — all of those things are violations of international human rights law and the values that underlie that."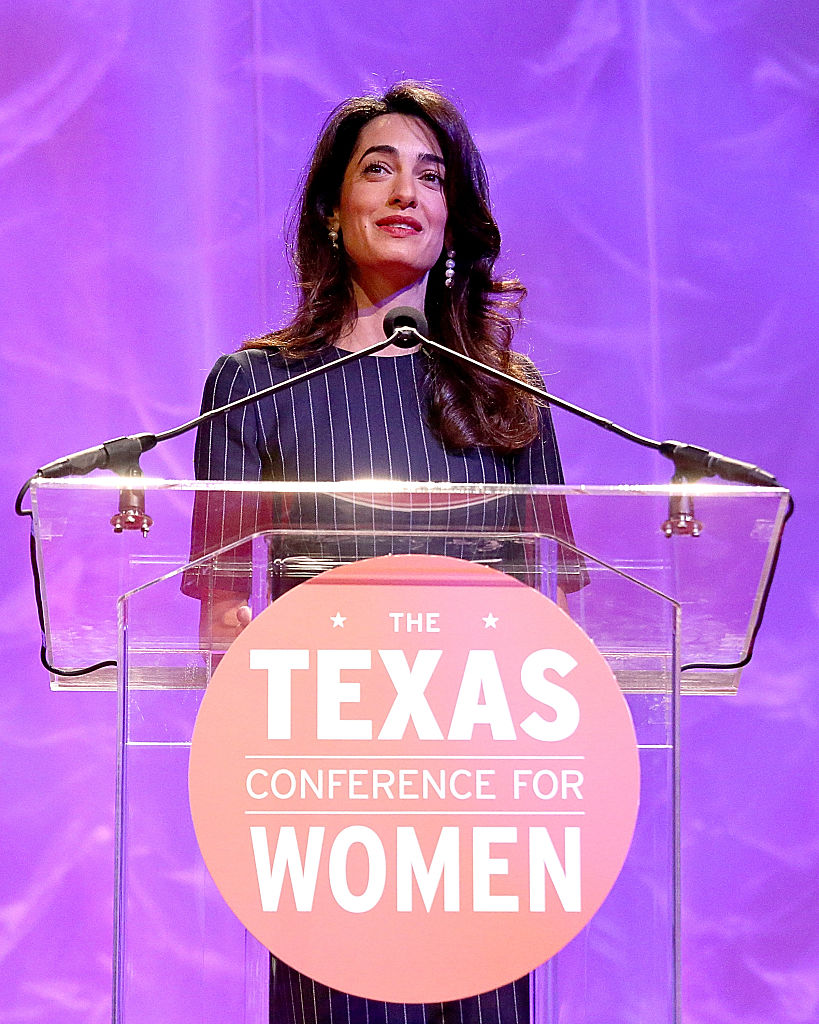 While she is married to George Clooney, Amal has made it clear that her human rights career is what she's truly passionate about — not her celebrity. And having someone who is as intelligent, and tested in the laws surrounding human rights, as Clooney is speak out against Trump's hateful rhetoric is so important.
However, she also noted that it's promising that Trump does want to focus on defeating ISIS. Clooney herself is trying to build up a case against ISIS for the genocide of Iraq's Yazidi community. She spoke at the women's conference about the person who inspired her to take this case, 23-year-old Nadia Murad, who was horrifically sold as a sex slave to an ISIS commander in 2014.
In their joint pursuit to bring down ISIS, Clooney could find common ground with Trump.
"The president-elect has said that fighting ISIS is actually a priority … so it may be that there can be progress, and obviously everyone has to respect the outcome of the democratic process here, and we have to hope for the best."
Clooney is an inspiration to the international community for her pursuit of justice — if she can find the potential in President Trump, then we all can. But it's good to know that if he does violate human rights, Clooney will be right there to take him on.