Amal Clooney's red dress is the definition of power
Human rights lawyer, activist, and author Amal Clooney is always a huge inspiration to us. She is incredibly smart, independent, and hardworking — and, on top of that, she's a bit of a fashionista!
Although her outfits, of course, are more about being appropriate in a courtroom than walking the runaway, we're super in love with this red dress that she wore to the United Nations General Assembly this Thursday in NYC.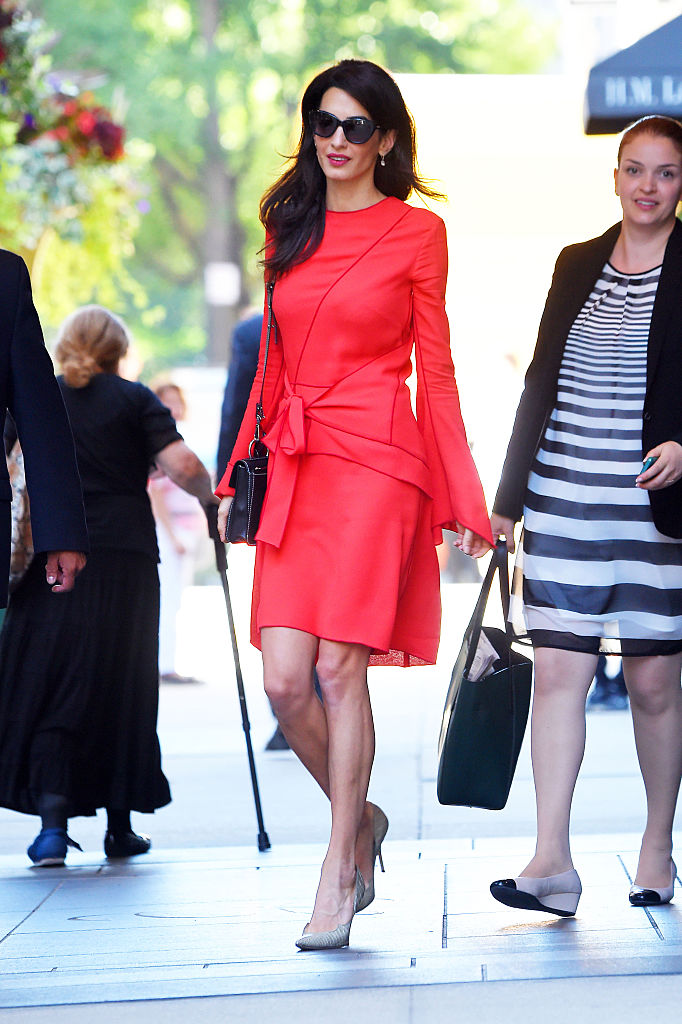 Along with her natural confidence and her awesome sunglasses, Clooney looks like she's off to take on the world (and we're pretty sure she literally was!). Not only is it beautiful, but Amal's outfit is giving us serious Carmen Sandiego vibes, in the best way possible. (Like if Carmen Sandiego was hero lawyer who went around saving the world and looking fabulous.)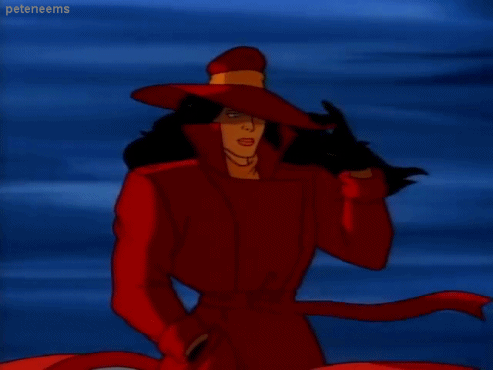 The photos of Amal's outfit are especially great when seen in contrast with all the black and grey tones of the New Yorkers around her. This striking wrap dress is giving us serious style and ambition goals!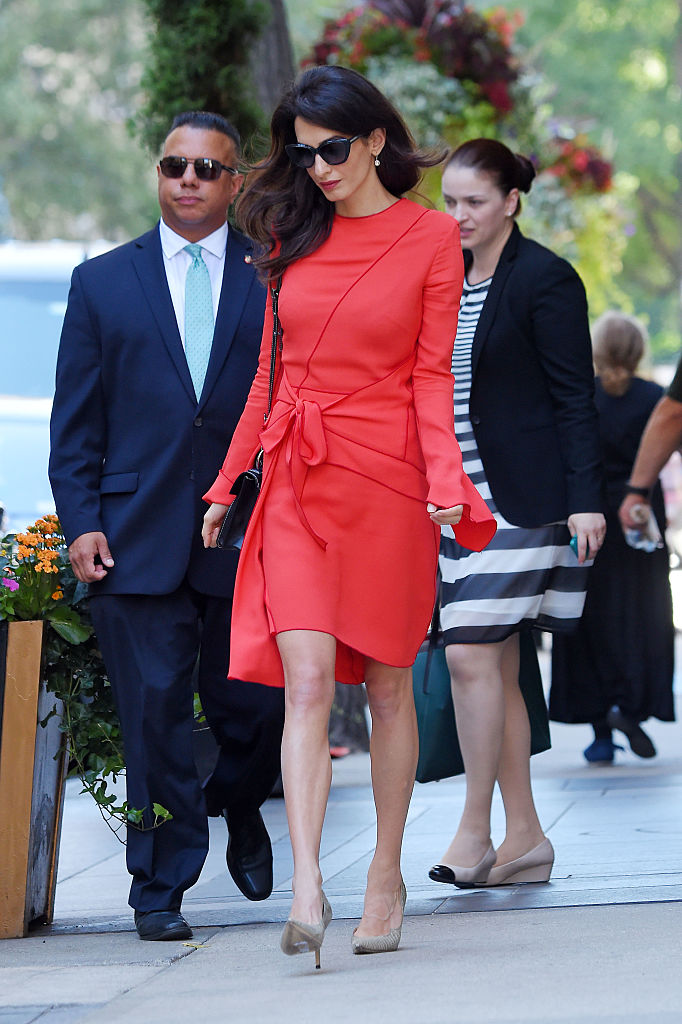 All we want to do now is save the world and wear bold jewel tones, just like Amal!