Amal Clooney has been wearing one timeless coat style in so many amazing looks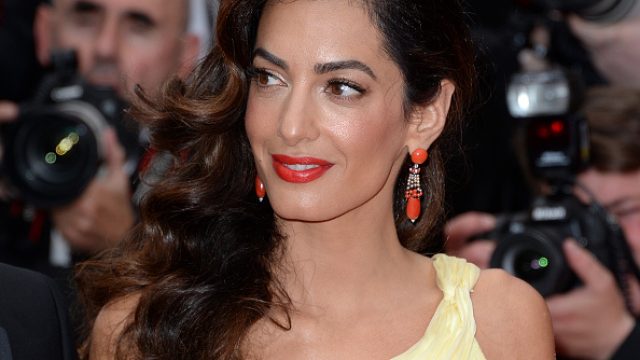 How wonderful is Amal Clooney? Let us count the ways. On top of being a sartorial siren, the British-Lebanese beauty is an accomplished barrister, an outspoken human rights activist, visiting faculty member at Columbia Law Scool, and a much, much more. And today, we're highlighting yet another one of Amal's accolades: Her triumphant take on pregnancy style.
As a polished professional, you knew that the expectant mama-of-two wouldn't abandon her poised style for the sake of picking up just any ordinary maternity wear (not that there's anything wrong with that, either!). Instead, she's chosen to play up one key factor in her wardrobe to highlight her maternity looks.
And if you guessed that piece might be a duster coat, then you'd be absolutely right!
Since announcing her pregnancy just over a month ago (and on the heels of Beyoncé's double-bundle-of-joy news as well), Amal has shifted her signature style to include way, way more duster (and sometimes trench) coats.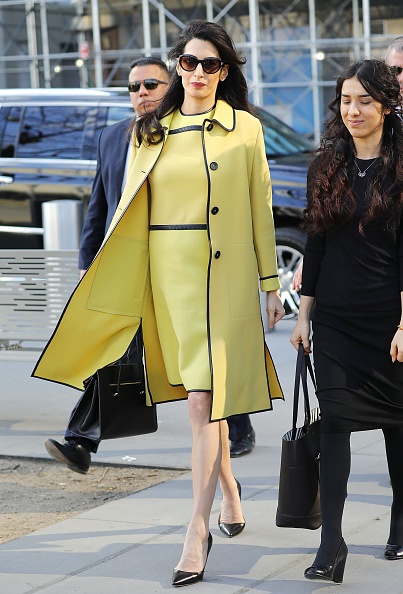 Of course, she's always been a fan of them. But by incorporating them into her wardrobe the way she is now, she's setting a chic example for other mamas to follow suit.
https://www.instagram.com/p/BRizn9gDySn
With her pretty, polished coats, she easily adds an extra layer of poise (not to mention warmth) to each maternity look she wears.
https://www.instagram.com/p/BRj1P3rDIaC
And seeing as this genius form of outwear isn't tight or constricting, it's a win-win for form and functionality as well.
https://www.instagram.com/p/BRig7rCjuoT
And c'mon, pregnant or not, there's a lesson for all of us to learn here: Sleek duster coats instantly up any outfit game.
Keep up the good work, Amal. Your pregnancy style is nothing short of perfectly on-point!