Amal Clooney will discuss international human rights on CNN, and we will be tuning in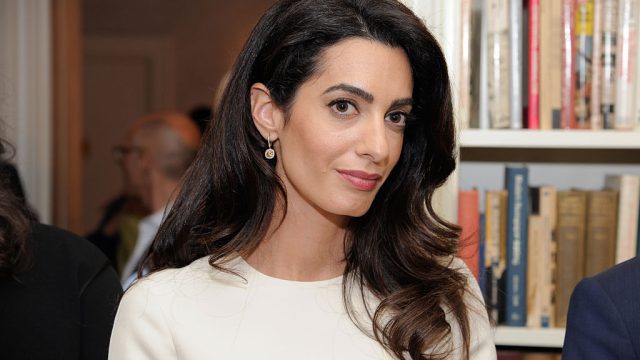 It's no secret that we're huge fans of Amal Clooney. So when we heard the accomplished attorney would be making an appearance on CNN, we knew we had to learn more.
Amal Clooney has been making a lot of headlines lately. But sadly, few of them are about her work as a lauded international lawyer fighting for basic human freedoms. Instead, many have been zeroing in on her (admittedly) flawless wardrobe and the fact that she's expecting twins.
But Amal Clooney's human rights work is so important. It's definitely something we should continue to pay attention to. Currently, she's entrenched in her role as human rights barrister for Doughty Street Chambers. There, she is serving as counsel to Nadia Murad (who will also appear on CNN tomorrow) and other survivors of genocide in Yazidi, Iraq, among others.
And while Amal is battling ISIS, she also is careful to protect the rights of the Muslim community.
She has even denounced President Trump for his anti-Muslim policies.
On her upcoming CNN appearance, Amal will discuss taking the fight against ISIS to the International Criminal Court. We can't wait to see what she has to say!