Amal Clooney just wore a printed short dress covered in (wait for it) secret skulls
Amal Clooney can pretty much do no wrong when it comes to fashion (and, oh yeah, that whole incredible human rights activist/lawyer thing she does, too). While making the world a measurably better place, Clooney always looks incredible, and that was definitely true, on Tuesday, at the U.N. Leaders' Summit on Refugees.
Attending with her husband, George Clooney, on behalf of the Clooney Foundation for Justice, Amal donned a printed, collared dress by Alexander McQueen.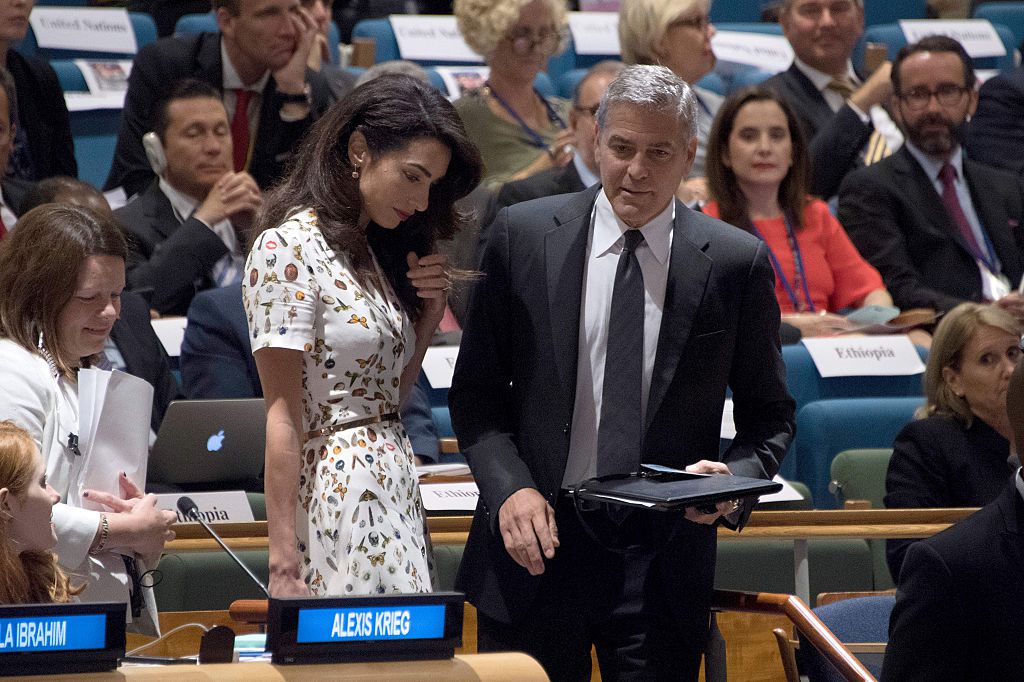 We're smiling just like George right now: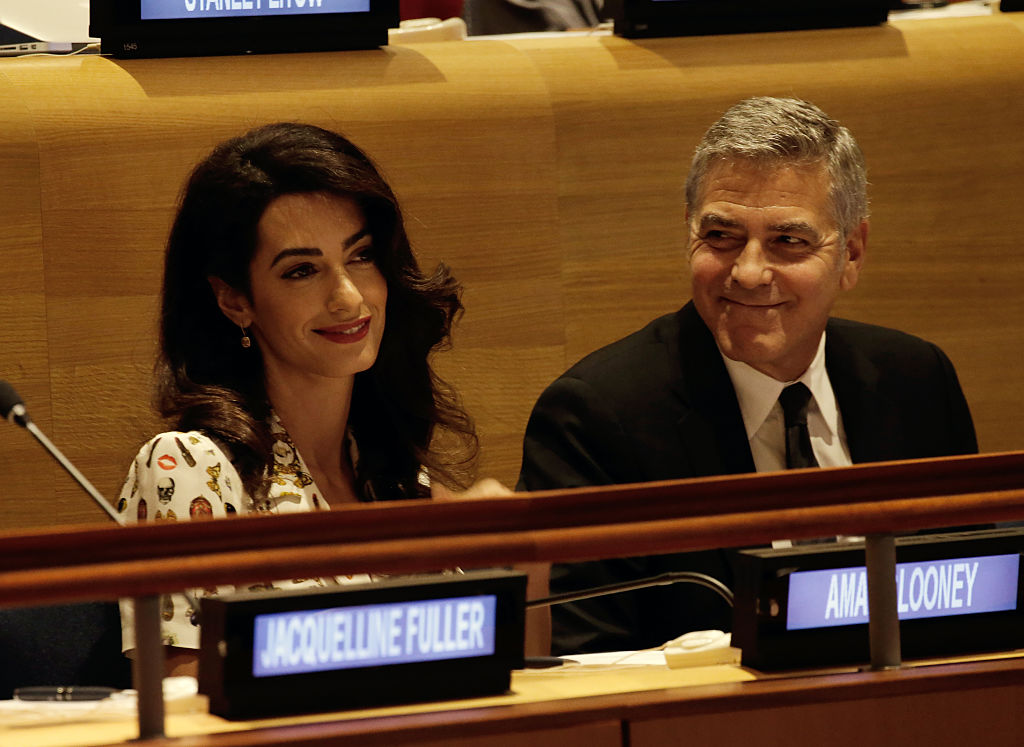 This dress is both totally appropriate for the occasion, and also totally badass. Why, you ask? Because of the secret skulls hidden throughout her frock!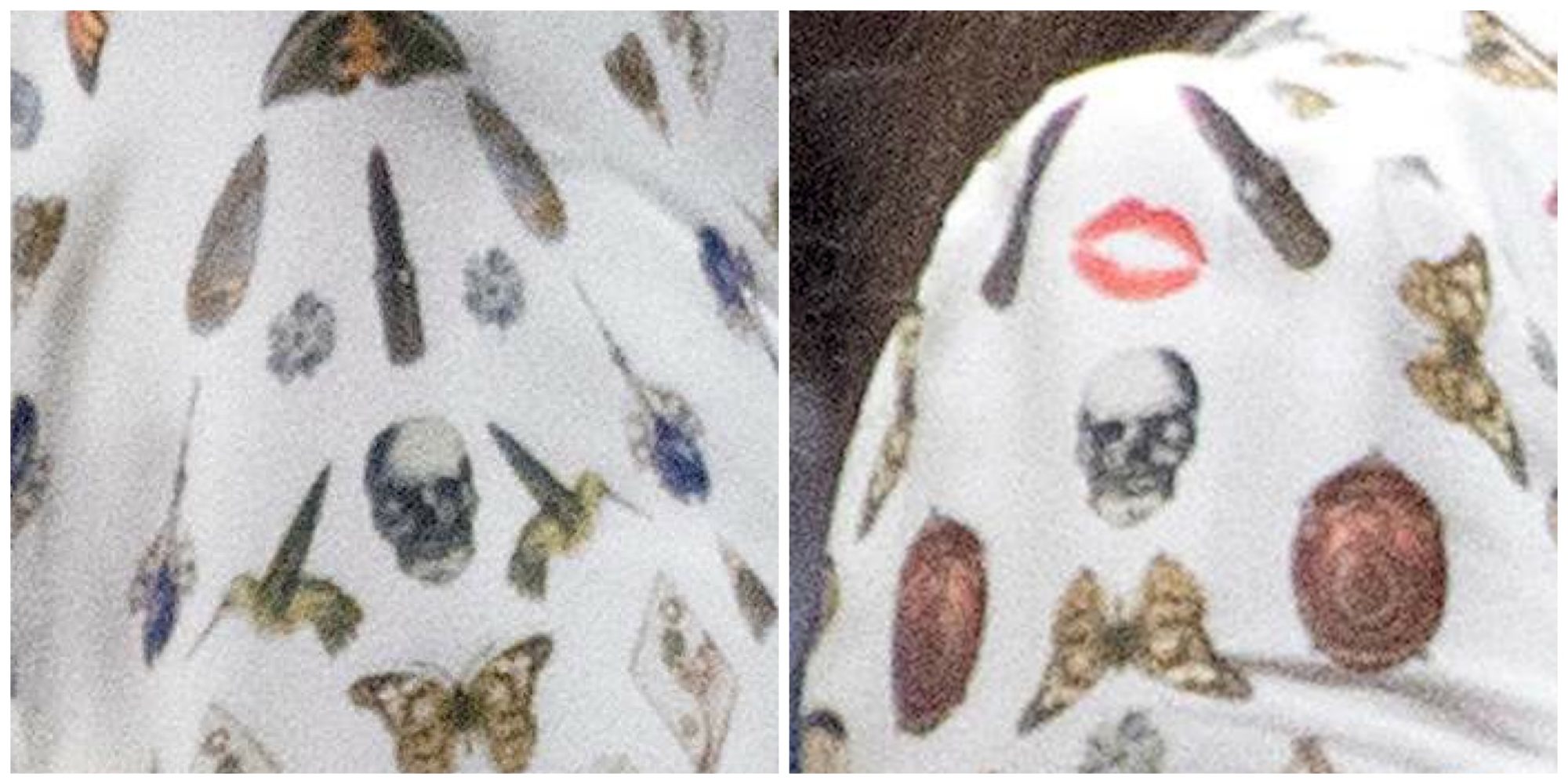 So. Good.
Fabulous dress aside, the Clooneys were at the summit to announce the launch of an initiative to educate tens of thousands of Syrian refugee children living in Lebanon who are not attending school.
Their project – part of a package of refugee-aid initiatives announced by President Obama and financed by corporations such as Google, Facebook and Airbnb – has received a $1 million investment from Google.
"We can't lose an entire generation of children only for being born in the wrong place and in the wrong time," said George Clooney of the initiative.
We are applauding their efforts wholeheartedly!