Amal Clooney debuts her baby bump on the red carpet, is perfection as usual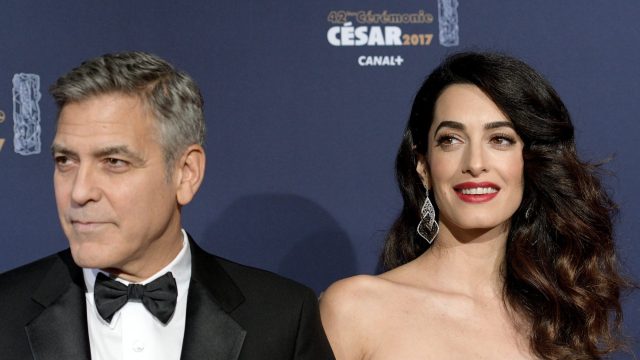 She's a busy human rights attorney who kicks ass on the daily, but Amal Clooney took some time out of her busy schedule to accompany hubby George Clooney to Paris for the 2017 César Awards, which are basically the French equivalent of the Oscars. This red carpet appearance is a special one for Amal, though, as it's the first time she's shown off her baby bump.
She stunned everyone with her custom-made white gown by Atelier Versace. It's a strapless cut with an elegant, feathery ombre bottom. She topped off her outfit with a snow white shrug, a white clutch, and side-swept waves that framed her glowing face (and red lips). It seems that she's healthy and getting along with her pregnancy just fine.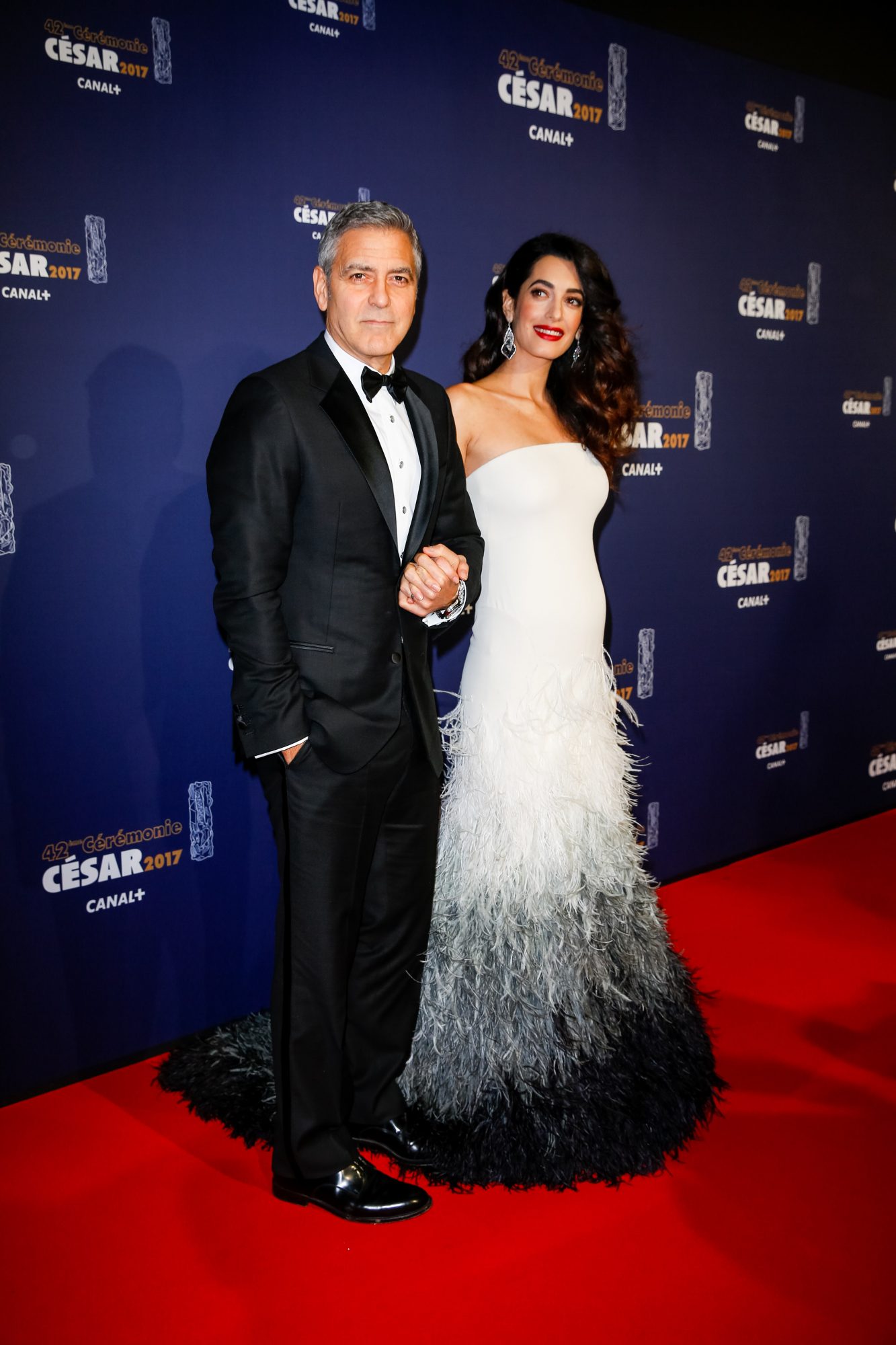 She's positively a vision. During the show, George was presented with a career award and dubbed "the most charismatic actor of his generation." But Amal, who's fluent in French, stole the show on the red carpet when she stopped to speak to French reporters.
"It is a great honor for us to be here. It's the first time we're in Paris together so it's a bit of a romantic weekend for us," Amal said in French.
We first learned of Amal and George's pregnancy news earlier this month. We know they're having twins, and they're due in June. They've been married for three years now, although it feels like just yesterday since they tied the knot.
Amal looks as confident and as beautiful as ever, and we can't wait to see the Clooney family double in size.