Amal Clooney managed to make the polarizing dress-over-pants look SO glam at the 2018 Met Gala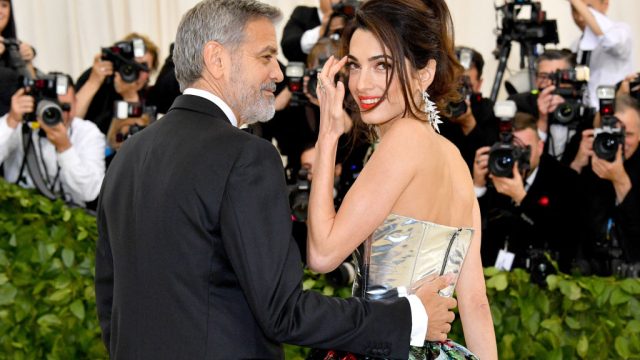 The dress-over-pants look is polarizing, at best, but after you see Amal Clooney's 2018 Met Gala ensemble, we're sure every hater will be a convert. The human-rights attorney and honorary co-chair of the event arrived on the red carpet on May 7th with her husband, George Clooney, wearing a rose-print dress by Richard Quinn cut out at the front to reveal a pair of navy satin pants beneath. The look was polished and poised — like Amal — and captured the essence of the event's theme, "Heavenly Bodies: Fashion and the Catholic Imagination."
Florals, of course, feature heavily in Catholic imagery — the Virgin Mary is often pictured with roses, as is the Virgen de Guadalupe.
Clooney's Met Gala gown features a dramatic, flower-print train, as well as flowers at the center of her metallic bustier.
Take a look at the gown's stunning train.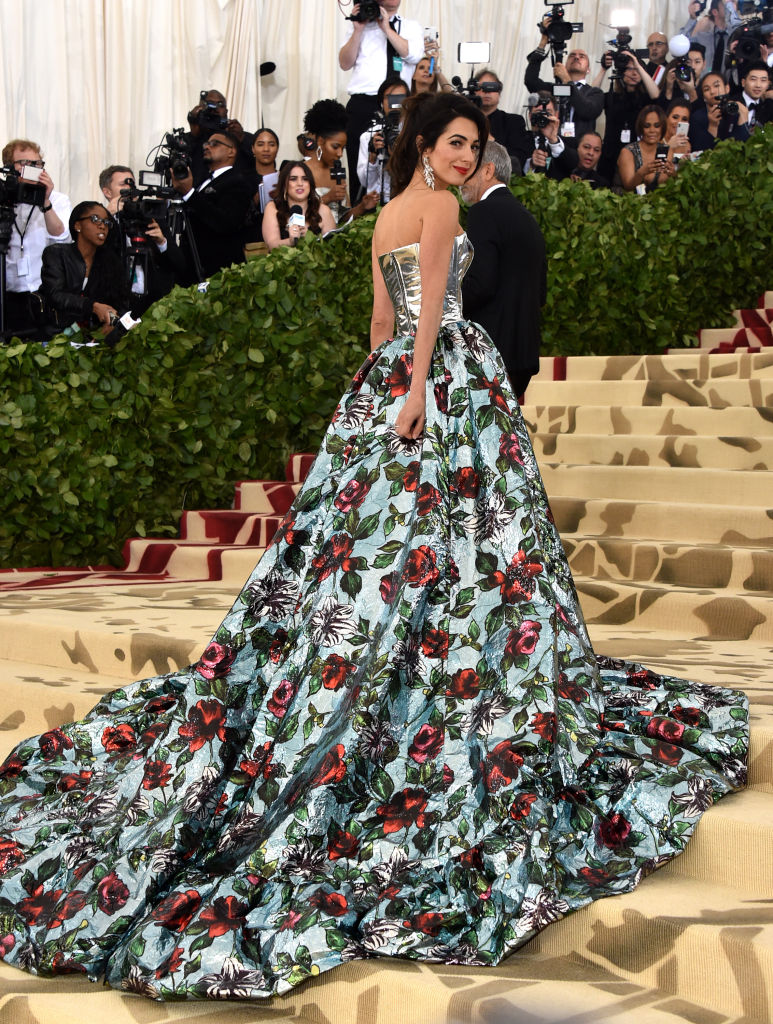 Now gaze upon the pants beneath and tell us you're not obsessed with this look.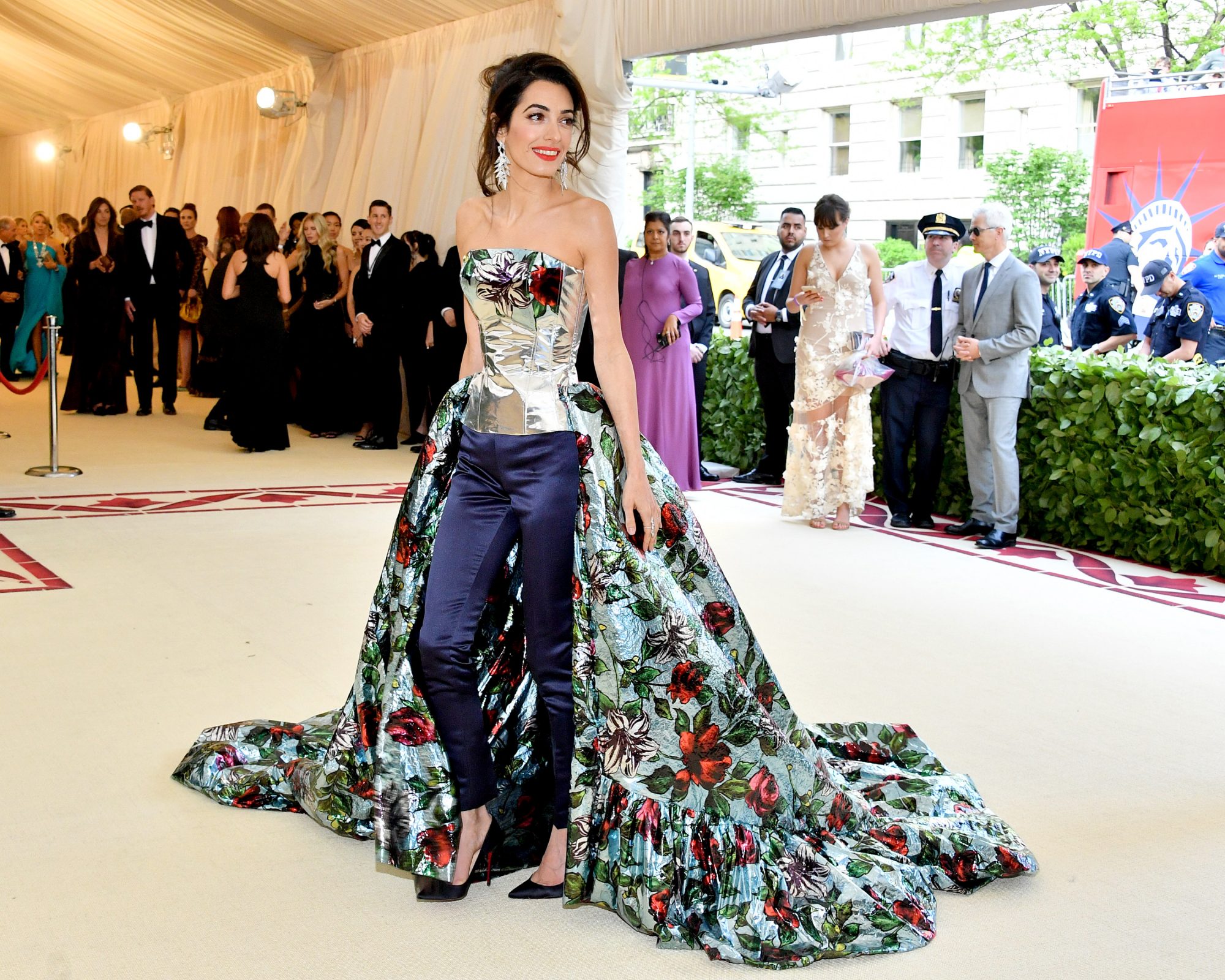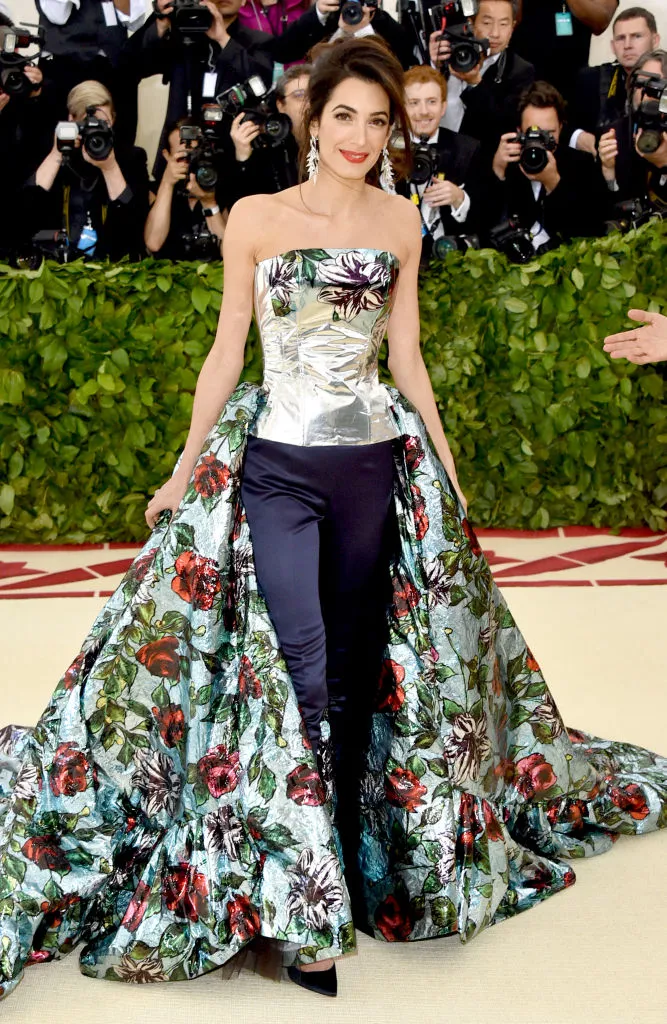 Stunning.
The Met Gala is fashion's biggest night, hosted by Vogue editor-in-chief Anna Wintour and celebrated at the Metropolitan Museum of Art in New York City. This year's event was "designed to create a dialogue between fashion and the masterworks of religious art in the museum's holdings," according to Vogue, and is also being co-hosted by Rihanna and designer Donatella Versace.
Stay close — we'll be covering red carpet arrivals all night!