Aly Raisman's hometown just threw her a literal parade and it's adorable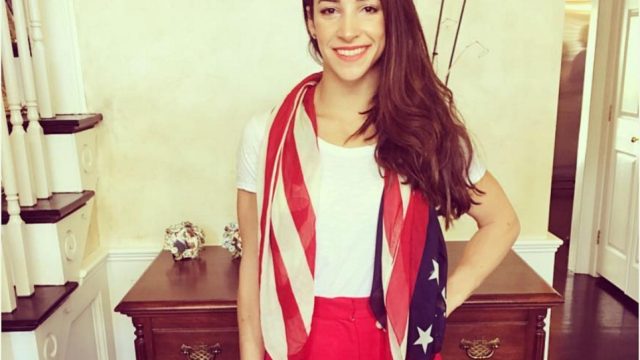 It's no secret that the world loves Aly Raisman. Not only is she a awe-inspiring Olympic gymnast, but she's downright sweet and kind and supportive to her teammates and fans. (Plus, her parents are fantastic.)
Well, Aly's hometown of Needham, Massachusetts decided to show their appreciation for Aly by throwing her a literal parade… and it's as adorable as it sounds:
"Today is Aly Raisman day in Needham," Aly wrote on Instagram. "THANK YOU Needham (that's me on the fire truck)."
In honor of her town—and America—Aly decked herself out in the festive triumvirate of red, white, and blue:
She writes, "Outfit for the rally today ? So excited to see you all. Thank you Needham for putting this together and everyone for coming out. Can't wait to see you all and can't thank you enough for all the support!! Go USA"
Aly, we love you! We are so glad your hometown is welcoming you back with such open arms and smiles (not to mention, festivities). If you were from our hometown, we'd throw you a parade, too.
Go Team USA!