There's a surprise cameo in the new trailer for Ali Wong's rom-com, and Twitter is losing it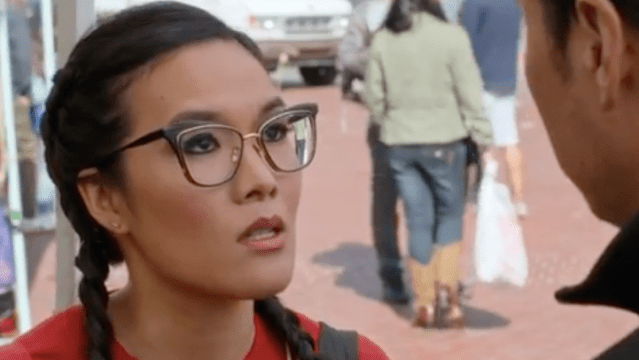 Netflix's rom-com renaissance continues to deliver. Hard Knock Wife comedienne Ali Wong and Fresh Off the Boat star Randall Park have teamed up for what we've already decided is our favorite Netflix romantic comedy of 2019. Wong wrote for Fresh Off the Boat in 2015, so the two friends linked up to write and star in a rom-com about childhood friends who fall in love as adults. The film is called Always Be My Maybe, you know, like the iconic Mariah Carey song. Cue all of the awws.
Per The Hollywood Reporter, the film follows two childhood friends, Sasha (Wong) and Marcus (Park), who reunite after not speaking for 15 years and grapple with the lingering sparks between them, despite living in vastly different worlds (she is now a celebrity chef in San Francisco and he is a struggling musician living at his dad's house). And Netflix just released a new trailer…featuring a very sexual Keanu Reeves.
And Twitter is losing it.
false false
Always Be My Maybe premieres in select theaters and on Netflix on May 31st, 2019. We are so ready.