Alternative fall drinks if you're already sick of PSLs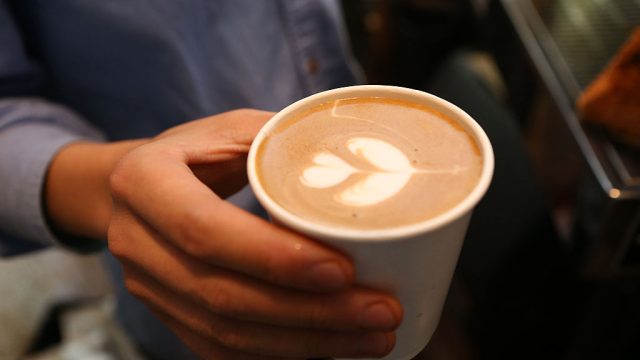 With the long Labor Day Weekend behind us and college football officially starting, it's safe to say that *everyone* has fall on the brain. And if you're anything like me, hot, caffeinated beverages hold a special place in your heart at all times, but ESPECIALLY during fall.
However, if you're not into the whole ~*pUmpKiN sPiCe LaTte*~ thing, here are a few alternatives that scream "fall" just as much as the classic PSL does.
Chai Tea Latte
Chai tea lattes are spicy, sweet, and bold! And all that cinnamon that comes with every sip will have you feeling cozy and fall-like all season!
Classic Hot Apple Cider
What better way to warm up than with a cup of classic hot apple cider? The best part about it? The warm and inviting scents remind you of apple picking in an orchard.
Starbucks Chile Mocha
Have you guys ever had something spicy paired with chocolate? It's absolutely HEAVENLY! It's also a nice break from the ole PSL order at Starbucks that can get boring over the next few months. Dare we say it's a good way to…spice up your order?
Cinnamon Latte
https://www.instagram.com/p/BJ_ZzJlhja6
Do y'all remember the scene in The Proposal when Ryan Reynolds accidentally spills Sandra Bullock's coffee and then gives her his and she's like, "So you drink unsweetened cinnamon light soy lattes?" And he's like, "I do. It's like Christmas in a cup." WELL, he's not wrong — it's also like fall in a cup.
Ginger Tea
Ginger can be an acquired taste for some, but it's definitely a great fall beverage alternative! Its quiet spiciness and stomach-soothing properties make it the perfect drink to sip while curled up reading a book!