I Can't Stop Wearing These Leggings That Give Me a Peach Emoji Butt
Contouring stitching is my new best friend.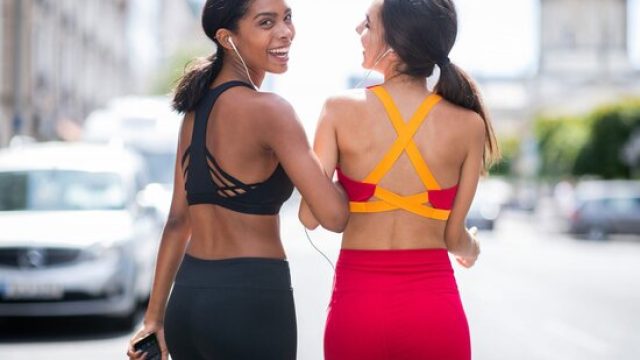 This article originally appeared on InStyle.com by Eden Lichterman.
These days, putting on a pair of leggings instead of my usual sweats or athletic shorts feels like an accomplishment. They may not have a button and zipper, but leggings certainly count as real pants in my book. And as we head into fall, I've been searching for some new pairs to level up my WFH fashion game. I'm not blessed in the booty department, so I tend to look for leggings that give my backside a boost. That's why I've become obsessed with the new Alo Yoga High-Waist Embody Leggings that feature flattering stitching around the butt and legs.
Available in black and oxblood, the leggings are made from a micro-performance, double-knit fabric that smoothes out your stomach and thighs. They're tight enough to feel like a second skin, but loose enough to comfortably wear for running errands, working out, or just lounging around the house. My favorite part is the contouring stitching around the butt that gives even flat-bootied people like me a noticeable lift and rounder shape. 
Alo designed these leggings in particular to fit and flatter many different women. They range in size from XXS to L, and they've been wear-tested by the brand's in-house team to ensure they fit well in every size. In addition to the contouring stitching and buttery fabric, the leggings also feature mesh paneling behind the knees, putting a stylish twist on traditional plain leggings.
Alo Yoga High-Waist Embody Legging
Shop it! $118, aloyoga.com.
Another awesome part of this new Alo drop is that the brand created an Embody Bra to match the leggings. I'm a huge sucker for matching sets, so once I found out there was a sports bra (real bras don't exist in my world these days) to match my new favorite leggings , I had to have that too. 
The Embody Bra is made from the same Airlift fabric as the leggings, comes in the same black and oxblood colors, and features mesh detailing on the top edge and along the back curves. It ranges in size from XS to L, and it's designed to both lift and support your chest. 
Alo Yoga Embody Bra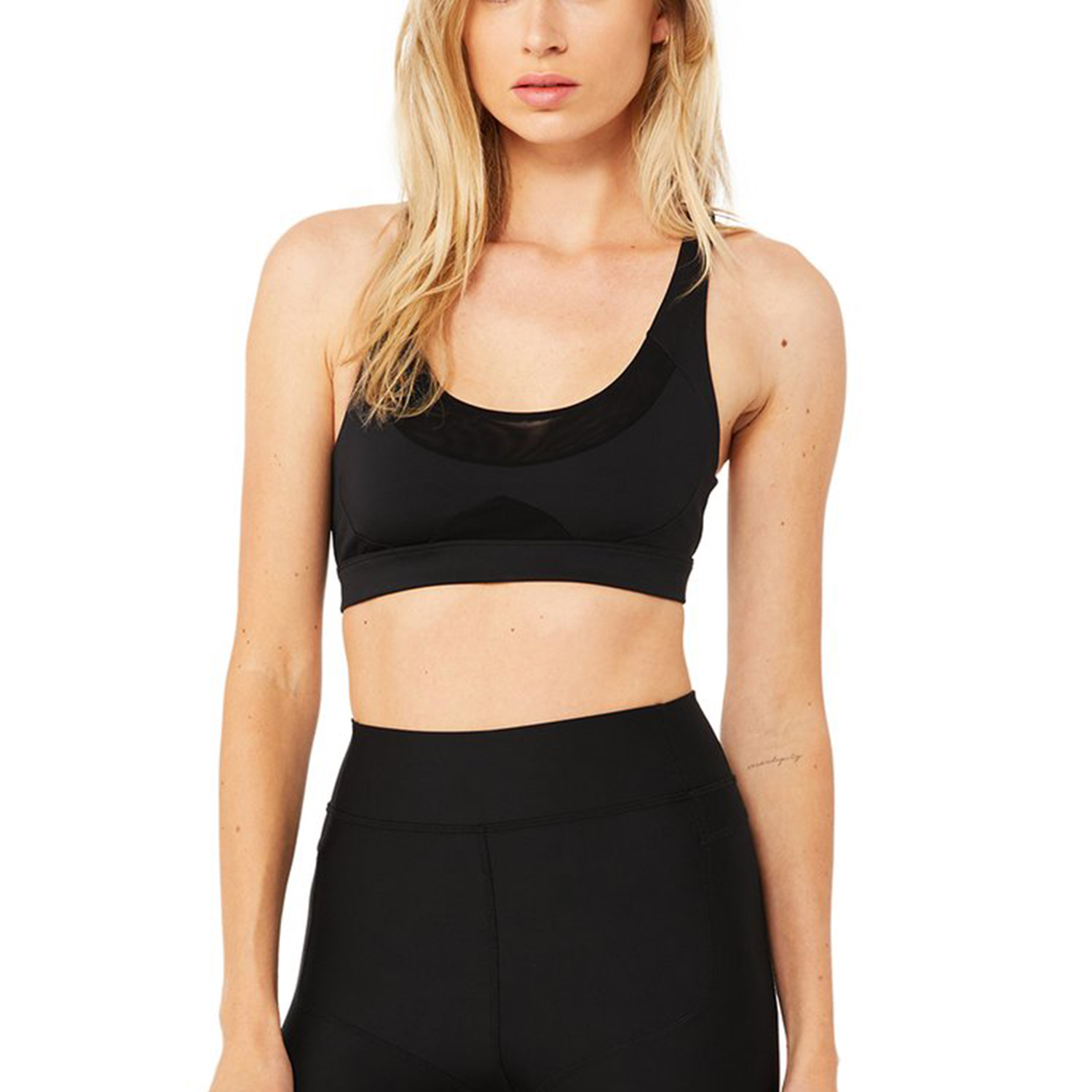 Shop it! $68, aloyoga.com.
If you're like me and always looking for a pair of leggings to give your booty a boost, you should snag the Embody High-Waist Leggings before fall kicks into full gear. And if you want to complete the look, add on the supportive matching bra for an entire body-contouring, silky smooth outfit.