This is What Allyson Felix Has to Say After the Olympics About Pregnancy Discrimination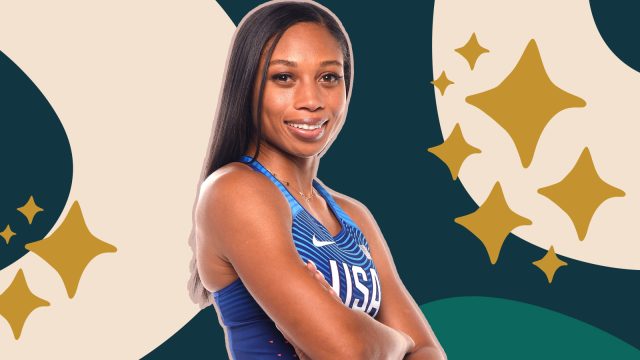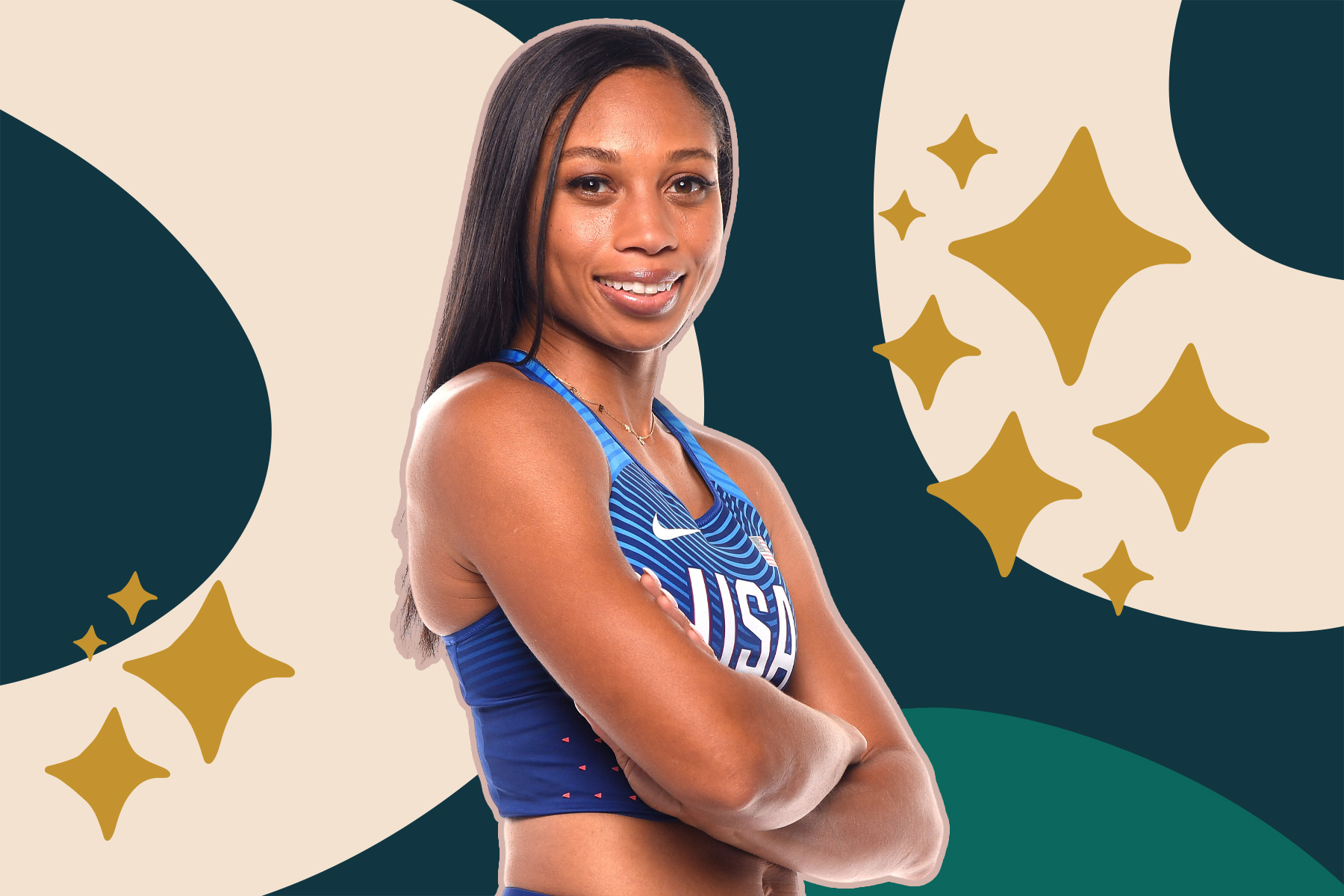 What does it mean to leave a legacy? It can mean a lot of things. And while it may seem like a daunting task, it doesn't necessarily mean you have to break records. For Allyson Felix, who is now the most decorated athlete in track and field history after winning her 11th Olympic medal at the 2020 Tokyo Olympics, what she's done off the track matters just as much as what she's done on it. 
"[A legacy] goes so much further than just performing and running fast times, but it's about speaking up," Felix tells HelloGiggles. "It's about trying to make a difference." 
The 35-year-old track and field star has become a real source of inspiration for others, whether she is bringing attention to pregnancy-related health care or fighting for fair maternity practices for women of color. Since giving birth to her daughter Camryn in 2018, Felix has been very open about the birth complications she faced. She had to undergo an emergency C-section at 32 weeks due to severe preeclampsia that threatened both their lives. This is a much more common problem in Black women than she—or the general public—realized. 
According to a study done by the Centers for Disease Control and Prevention (CDC), death from pregnancy-related complications is on the rise, with Black women dying at a higher rate than their white counterparts. A separate study by the Department of Health and Human Services (HHS) shows that preeclampsia and eclampsia are 60 percent more common in Black women and oftentimes more severe. Felix says that sharing her story was a necessity to help others who might be in the same situation she had been while pregnant. 
"I wasn't fully aware of the Black maternal mortality crisis in America," she explains. "If I could do something so that other women wouldn't be in the same situation or would at least be more prepared, then I wanted to take part [in that]."
She's also become an advocate for mothers in sports. She famously spoke out against Nike's maternity policy in a 2019 op-ed in The New York Times, stating that upon renewing her contract, Nike wanted to pay her less than 70 percent less than before. Negotiations with the brand started in 2017, and the brand wouldn't guarantee it wouldn't financially punish her if she didn't perform well during and after her pregnancy. Ultimately, she decided to opt-out of renewing her partnership with Nike and, instead, signed a contract with Athleta that includes full protection during pregnancy.
Nike's stance led to public outcry and, eventually, Nike and other athletic apparel companies changed their maternity practices. "Last year, we standardized our approach across all sports to support our female athletes during pregnancy, but we recognize we can go even further," Nike said in a statement. "Moving forward, our contracts for female athletes will include written terms that reinforce our policy."  
Now, Felix works with Athleta and the Women's Sports Foundation to create the Power of She Fund: Child Care Grants. This grant provides $200,000 to help fund child care costs for traveling athletes. The first group of recipients included six Tokyo Olympic athletes, each receiving $10,000. The next group of recipients is slated to be announced later this year.  
"I know a lot of mothers in sports. I know a lot of women who have come before me who just weren't supported," she says. "We want to change the industry standards and the norms, and I felt like this was an area to be able to do that." 
With the Tokyo Olympics now over, she can now enjoy time with family and celebrate her milestone accomplishment. After winning back-to-back medals these Olympics—the bronze in the women's 400-meter and the gold in the women's 4×400 relay team—she now holds the record for the most all-time medals by an Olympic athlete in track and field. "It [hasn't] completely hit me yet, but it's a complete joy and honor," she says. "I love the sport, so to be remembered after I leave will be really special for me."
She knows that a legacy isn't just made on the field or quantified by the number of medals you win, so in partnership with Pantene and its "What's Your Legacy campaign, she celebrates her journey and the path she's paved for the next generation. "This is really special because the work that is being done and the product that is being given to women of color is something that we need," she says, highlighting Pantene's Gold Series collection for naturally textured hair. "To have Black scientists and Black hairstylists coming together to be able to bring this [campaign and products catered to Black hair] to life is incredible." 
This partnership also allows her to share such important lessons with her daughter, something she says means the world to her. "As I sit in the evenings and I wash my daughter's hair—and it's a very special time, especially just in my culture—to be able to do that and have those moments with her, that makes the partnership special. That makes it so authentic," she says.
Felix says so much of her legacy is Camryn, and that of all the things she hopes to teach her, she hopes to show her daughter that beauty is all about being comfortable in your skin. "We all have so many beautiful differences and that's what makes us special," she says. "I hope to teach my daughter that strength is beauty, embracing every single thing about yourself and being so proud of your heritage and all that—just really embracing it."