We tried a chocolate chip cookie recipe that has 10,000 reviews, and here's what happened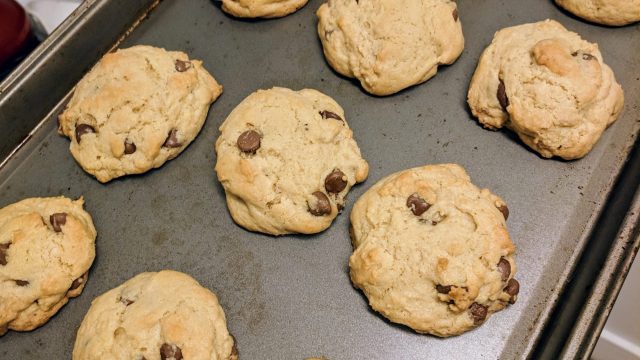 We all know there's a bizarre holiday for everything, and today happens to be Bake Cookies Day. It's as unnecessary as French Fry Day in July, but equally worthy of celebration—especially this time of year, when the urge/need to bake is at its peak. So in honor of the day, we decided to bake the #1 chocolate chip cookie recipe on the internet. From Allrecipes.com, it's the first item that appears when you google "chocolate chip cookie recipe," and has more than 10,000 reviews, most of them four or five stars. On top of that, more than 30,000 people have reported to the site that they've tried it, and over 2,000 users have shared photos of their bakes. Suffice to say this recipe is popular.
The recipe is pretty standard—flour, sugar, butter, baking soda, vanilla extract, salt, and eggs. And chocolate chips, of course. The only slightly unusual instruction here is to dissolve the baking soda in hot water before adding it to the dough, likely to ensure that it spreads evenly through the dough rather than clumping. There's no mention of chilling the dough before baking, a recommendation other popular recipes (including my go-to, fail-proof, all-time-fave chocolate chip cookie recipe) insist is critical.
I followed the recipe to the letter save for one change—excluding walnuts—because I'm not a fan of chocolate chip cookies with nuts in them. Otherwise, I was an A student.
One thing to note: This chocolate chip cookie recipe is massive.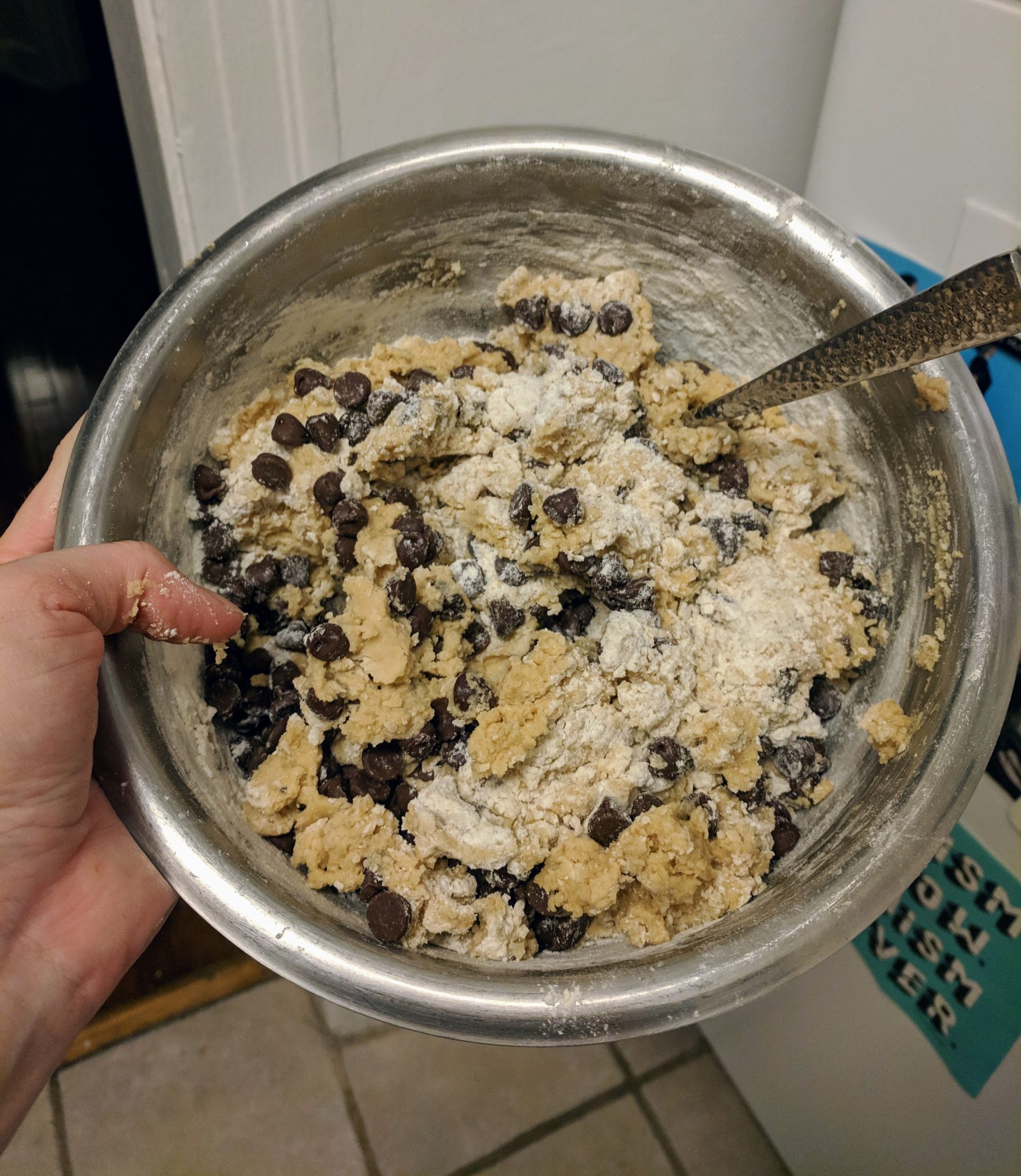 I used my largest mixing bowl and it was still spilling out over the sides as I stirred. Scooped onto baking sheets using a tablespoon-sized kitchen spoon, it made 30 cookies (the recipe says it makes two dozen, but my cookies definitely weren't small).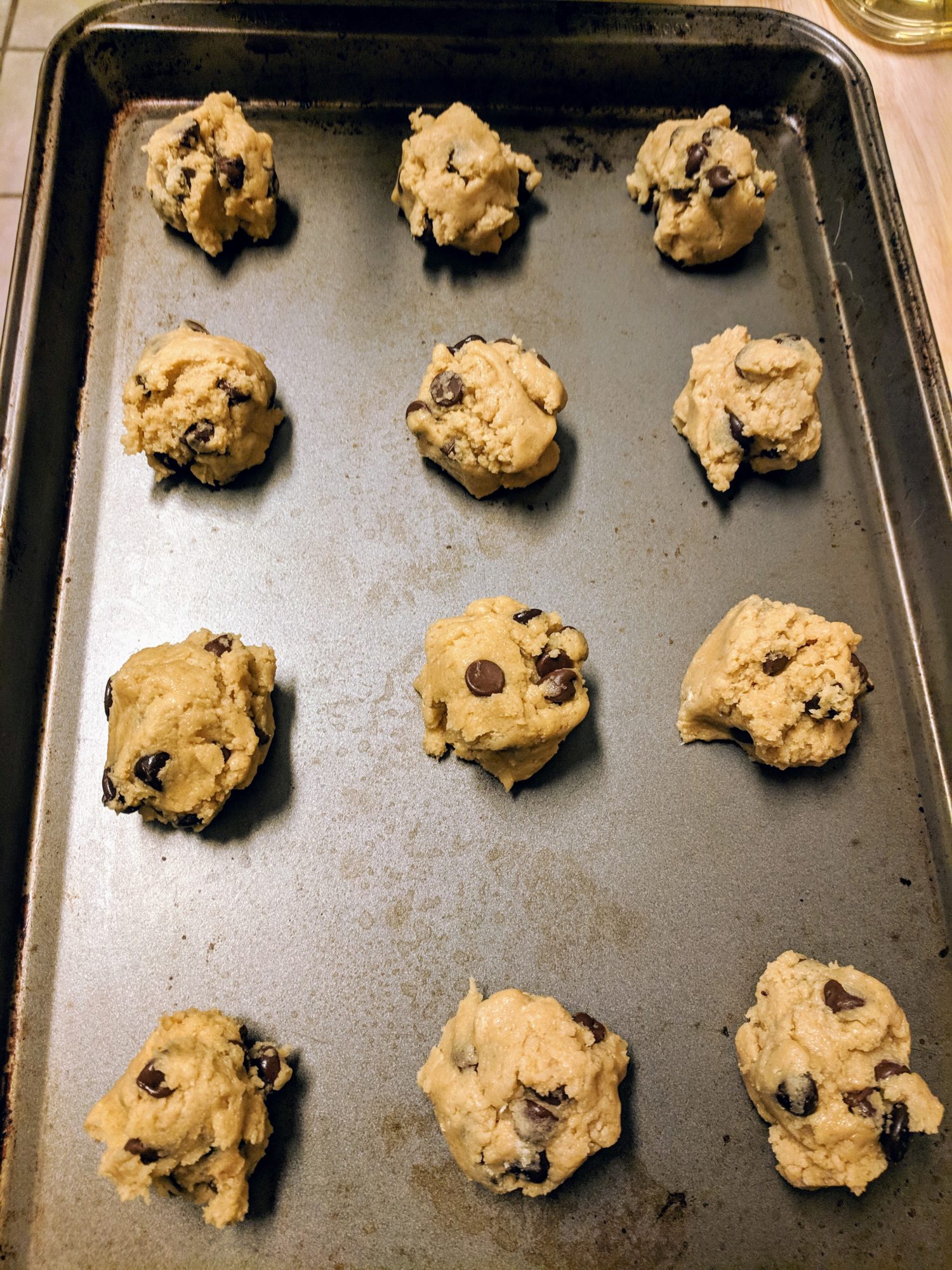 The recipe also said about 10 minutes in the oven would do, but my cookies were still pretty pale at that point. For me, about 13 or 14 minutes produced cookies with lightly browned edges; every oven is different. There are no instructions for how or for how long to cool the cookies, so I used my baker's knowledge and cooled them on the cookie sheet for a couple of minutes before transferring them to wire racks.
As with all baked goods, these weren't particularly flavorful after cooling for 20 or so minutes, but about an hour later, they were pretty delish. Fairly crispy on the outside and soft inside, and thick and satisfying to bite into. Be warned: If you prefer a thin, crispy cookie, these aren't for you.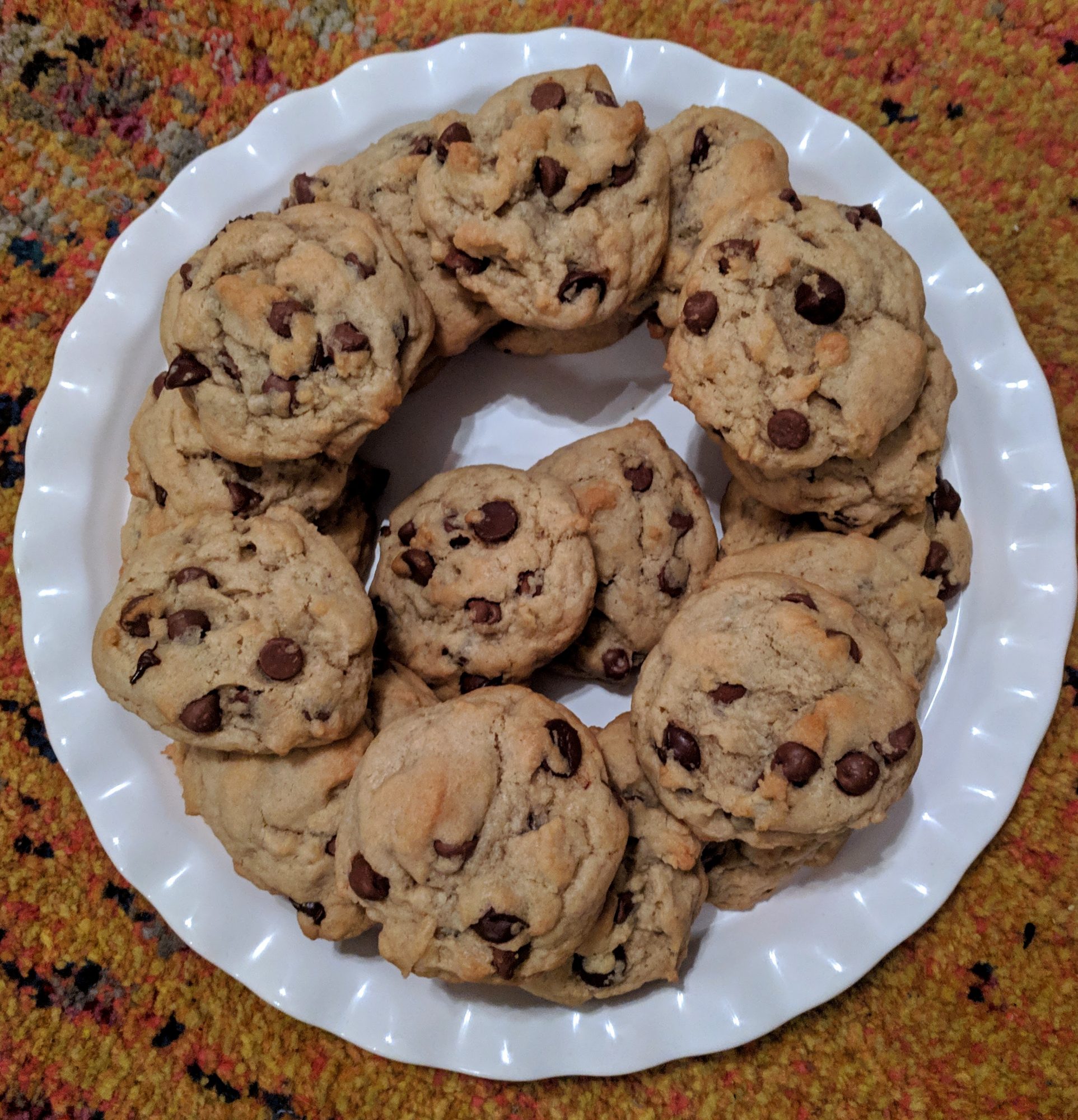 My boyfriend declared them "fucking amazing," one coworker called them "life-changing," and another said they're "so delish!" So overall, I'd say this was a successful baking foray. Personally, a day later, I'm finding them a little drier than I would have liked, but they're still flavorful. Will this replace my beloved chocolate chip cookie recipe? Probably not. But it's easy enough if you're just starting out in the baking realm and want consistent results.