Allison Williams' Women's Day outfit is the perfect way to do patriotic wear
Well, hello there Miss Patriotic! Allison Williams' Women's Day ensemble is an ode to patriotic wear, and we're taking notes. Who says you can't dress like it's 4th of July all year long?
Wednesday was International Women's Day and celebrities were definitely showing their support. Some stars (and women all over America) rocked red in honor of the day, while others marched in support.
Williams not only showed her solidarity with the cause by adding red to her wardrobe, but she also stepped out at a special event for the holiday.
The Girls actress attended the Be Bold For Change, One Step At A Time panel by Keds and Refinery29 in New York City.
While we love the cause she was championing, it was her Americana style that caught our attention first. Williams donned a bright red skirt, white tee, and a jean jacket for an understated patriotic look.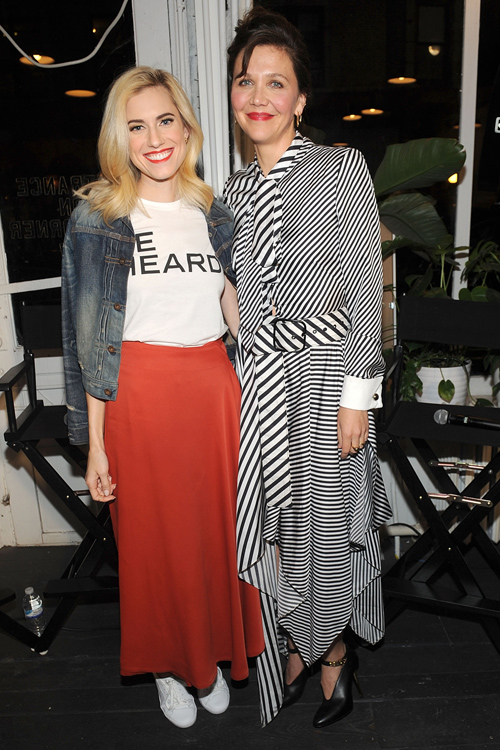 Williams also sported white Keds, in honor of one of the co-hosts of the event — and to support her role as a model and lover of the brand. Her sassy tee reads, "Be Heard" and we couldn't agree more with the message.
Her bold red lip and fresh blonde 'do just add to the "Team USA" vibes we're getting.
Plus, who doesn't love an all-American look?
By pairing her A-line skirt and casual tee with white sneakers and a denim jacket, Williams is ready to celebrate any U.S. holiday.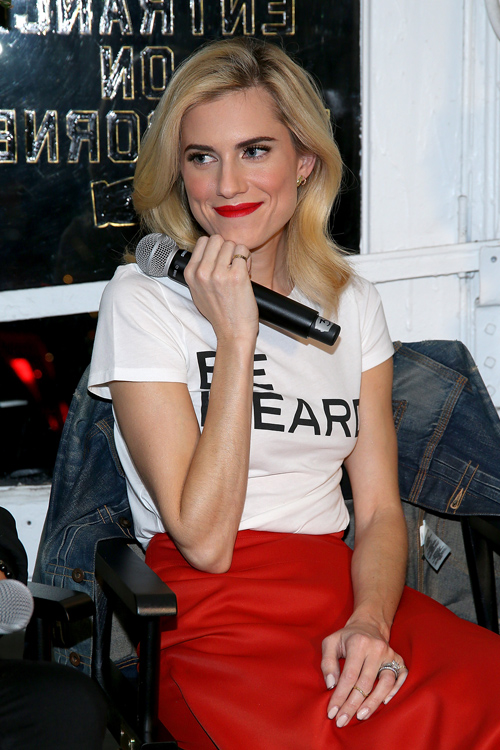 The #BeBoldForChange campaign calls on the masses or just one person to "help forge a better working world — a more gender inclusive world."
The Get Out actress wasn't the only one rocking red and working with this great cause. She was joined by Maggie Gyllenhaal, Piera Gelardi (Refinery29 co-founder), Reshma Saujani (Girls Who Code founder), and ShiShi Rose (a writer and activist).
All of these ladies look so fierce with their red nods to International Women's Day.
Red is clearly the new black!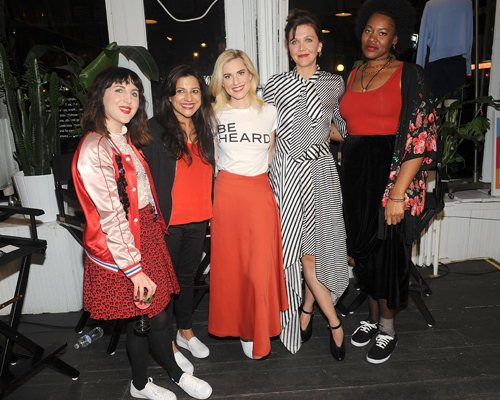 What do you think about the Connecticut native's patriotic duds?