Allison William's made a terrifyingly accurate horror movie trailer about being awkward at parties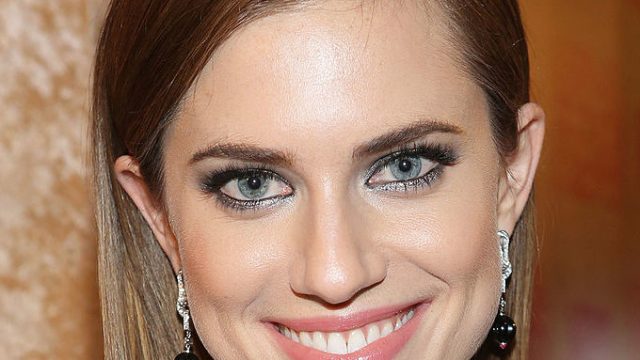 As sad as we are about Girls ending this season, we're super psyched about all the stars' forthcoming projects. Take Allison Williams, who stars in just-released horror movie Get Out, written and directed by Jordan Peele, and also starring Daniel Kaluuya (of Black Mirror and Sicario fame), Catherine Keener, and Bradley Whitford.
Apparently, Allison Williams caught the horror movie bug bad because she just came out with a pitch-perfect College Humor horror joke trailer. About being awkward at parties.
Oh man, this video REALLY gets what it's like being awkward at parties. That thing where you introduce yourself to someone YOU'VE ALREADY MET. Or that thing where you come way, way overdressed. And of course, that thing where you don't know if you're shaking someone's hand or giving them a hug. Ugh, the worrrrst.
Seriously, this video could basically double as a tutorial for "The Top 12 Things To NEVER EVER Do At Parties If You Want To Be Invited To Another Party Ever Again In You Life." We were cringing so hard through the entire two minutes. Laughing too, of course, it is a really flipping funny video. But also so much cringing. Agh, the fear of being bad at parties, it is SO REAL.
As the video states up top, this is a trailer for a FAKE horror movie, and we should all go see Allison Williams in Get Out, the REAL horror movie she's in right now. But seriously, someone SHOULD make a real horror movie about being socially awkward. Because that ish is pretty scary, too.
Check out the vid below!
https://www.youtube.com/watch?v=fCa6fnnIQOE?feature=oembed
Ugh, social awkwardness, scariest worst.