Smallville actress Allison Mack has been arrested for her involvement in Nxivm, an alleged sex cult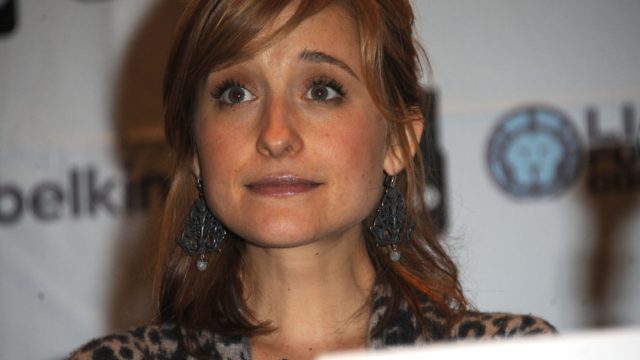 Last month, reports surfaced linking Smallville alumnae Kristin Kreuk and Allison Mack to a group known as Nxivm. And today, Mack has been arrested for her involvement in the alleged sex cult.
According to NBC New York, the FBI arrested Mack in Brooklyn on April 20th, and she is scheduled to make an appearance in a Brooklyn federal court later this afternoon. The former actress is expected to face trafficking charges based on the allegation that she helped organize Nxivm and even recruited other women to join the group. According to People, Mack is not planning to take a plea deal, and it is unclear if she has an attorney at this time.
Nxivm's founder Keith Raniere faced similar charges in his April 13th trial, where he was ordered to pay $444,000 in attorney fees. He was arrested in March while in Mexico. Mack was rumored to be present for Raniere's arrest, and some sites have suggested she was Nxivm's second-in-command.
Although Raniere's group Nxivm (pronounced "Nexium") bills itself as an organization whose aims are to "raise human awareness, foster an ethical human civilization, and celebrate what it means to be human," investigative journalists have revealed that the reality is far more sinister. In March, the Albany Times-Union published the federal complaint filed against Raniere, which included charges that his group recruited female members to act as sex slaves and branded members.
Kreuk revealed her involvement in the group when she posted a statement about the case on Instagram. In her post, she wrote that she had joined Nxivm thinking she was enrolling in a "self-help/personal growth course" and that she was "deeply disturbed and embarrassed" to have been a member.
The allegations of Nxivm's abuse against its members are horrifying. We'll be waiting for further details to emerge, but in the meantime, this case is a reminder that in this day and age, it's best to be skeptical when dealing with an unknown organization.