All the yes: the beauty looks at the Victoria's Secret Fashion Show will include fewer extensions and more natural hair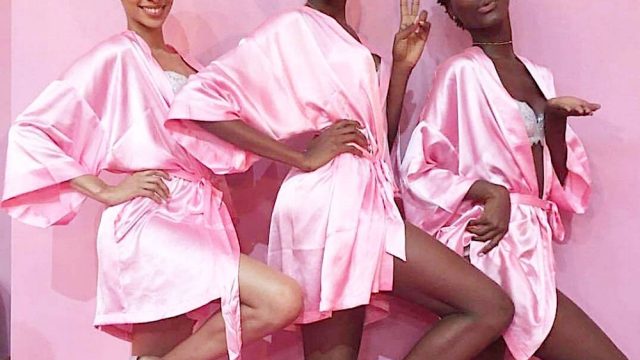 Maria Borges' natural hair was undoubtedly the most talked about beauty moment of last year's Victoria's Secret Fashion Show. This year VS is taking the idea of natural hair to another level and that means fewer extensions on the runway. (We know, we know. We were shocked, too.)
For a runway show that's all about sex appeal, it's a pretty big deal that Victoria's Secret is expanding beyond the standard issue beach waves. Of course, there will still be tousled, supermodel tresses on the catwalk but Victoria's Secret Fashion Show hairstylist Sarah Potempa is focusing on embracing models' natural textures.
https://www.instagram.com/p/BNclRhYBfZM
In an interview with Refinery 29, she says:
"We want to embrace everyone's natural beauty. We're giving a carefree approach to the length and type of curl. Some women with shorter hair, maybe a lob, will walk with that hair. We're not gonna add extensions to make it super-long. And if someone has short hair on the side or a tight haircut, we're not gonna put a wig on or put extensions on their head. We're gonna embrace it. There are 51 women, and we're gonna make them feel their most beautiful."
Did that give anyone else chills?
We can't wait to see if Victoria's Secret's new inclusivity includes more body diversity, maybe some cool chicks with tattoos, and transgender models. While we're throwing out ideas, how about some visible stretch marks. (Too much to ask? But it's the holidays! Aren't we allowed to have a wishlist?)
Be sure to check out the Victoria's Secret Fashion show when it airs December 5th, 10PM on CBS.